Looking for a fun spring or summer project? Try one of these crochet wall decor patterns!
---
The walls in our house need some serious help.
We've been living in our townhome for around 8 months but I still haven't gotten decor up.
That always happens to me. When we moved in I had all these ideas for decor. I obsessed over the perfect wall color (Repose Gray was the winner!), floor colors and light fixtures until I got a bit burnt out.
Fast forward and here we are with a clock, a calendar and 3 hexagon shelves between the kitchen and the living room…
Does the thermostat count as decor?
All joking aside I need to get on this and maybe you're having a similar issue. Never fear! I found us some inspiration!
Here are 9 fabulous crochet wall hanging patterns from some seriously talented ladies! Enjoy!
---
Geometric Wall Hanging | by Meg Made With Love
---
Sunset Wall Hanging | by Hook Yarn Carabiner
---
Boho Crochet Wall Hanging | by Whistle & Ivy
---
Textured Wall Hanging | by Crochet With Kath
---
Boho Wall Hanging | by Cream of the Crop Crochet
---
Marlow Wall Hanging | by Crochet Pretty
---
Crochet and Woven Wall Hanging | by Meg Made With Love
---
Beach Babe Crochet Wall Hanging | by Wildflower Crochet Co.
---
That's Amore Wall Hanging Pattern | by Sea to Sky Designs

---
I hope you've enjoyed these clever crochet wall decor ideas as much as I have!
What kind of crochet projects do you like to work on when the weather warms up?
Comment below and let us know which of these ideas was your favorite!
Related Articles
9 Fabulous DIY Crochet Wall Decor Ideas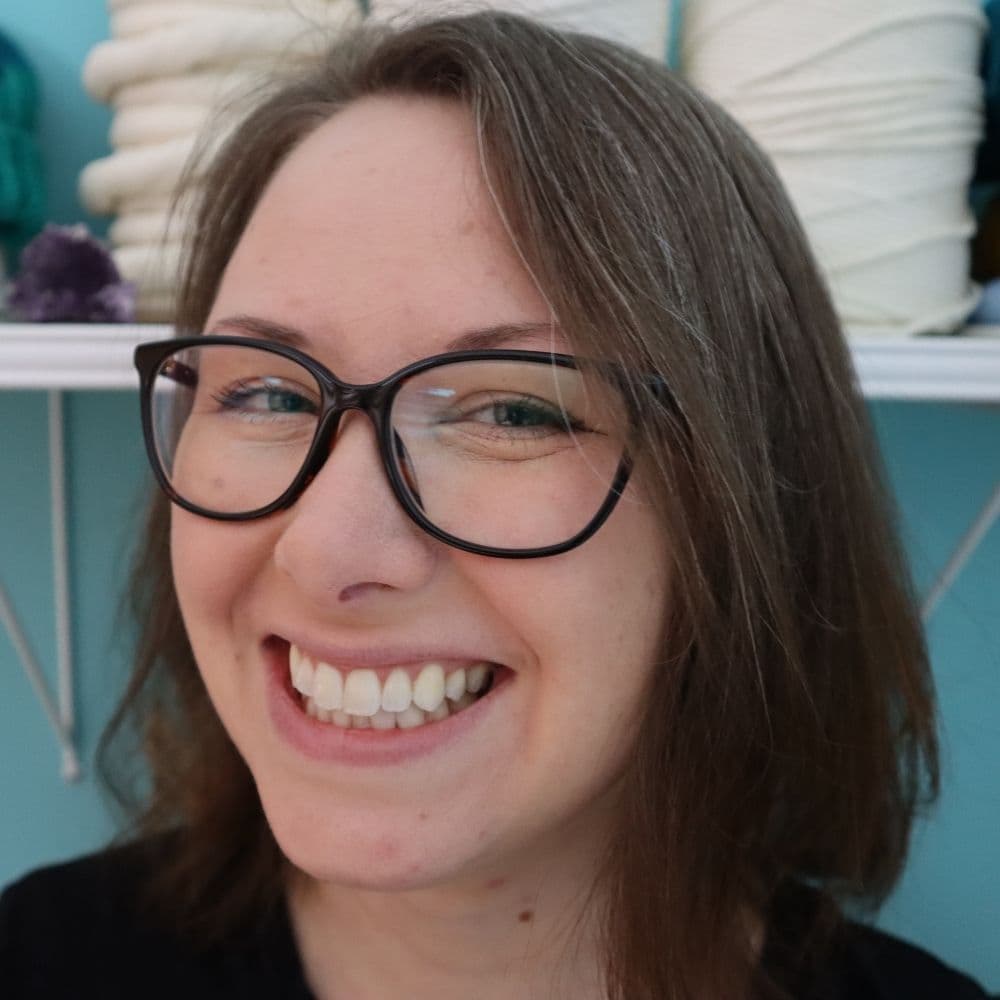 Crystal Martin is the crafty lady behind Marching North. She loves sharing easy to follow tutorials and patterns for macrame, crochet, punch needle, and pretty much anything else involving yarn or textiles.
Her work has been featured on Creative Fabrica, Craft Gossip, Ravelry, as well as her own site and YouTube channels.