When you decide to start a blog, the first thing you hear about is finding your blog niche. Some people know exactly what they want to write about and have it down to a science. I would say the majority of us have a hard time narrowing it down.
One of the most important steps to growing your traffic is narrowing down your blog niche.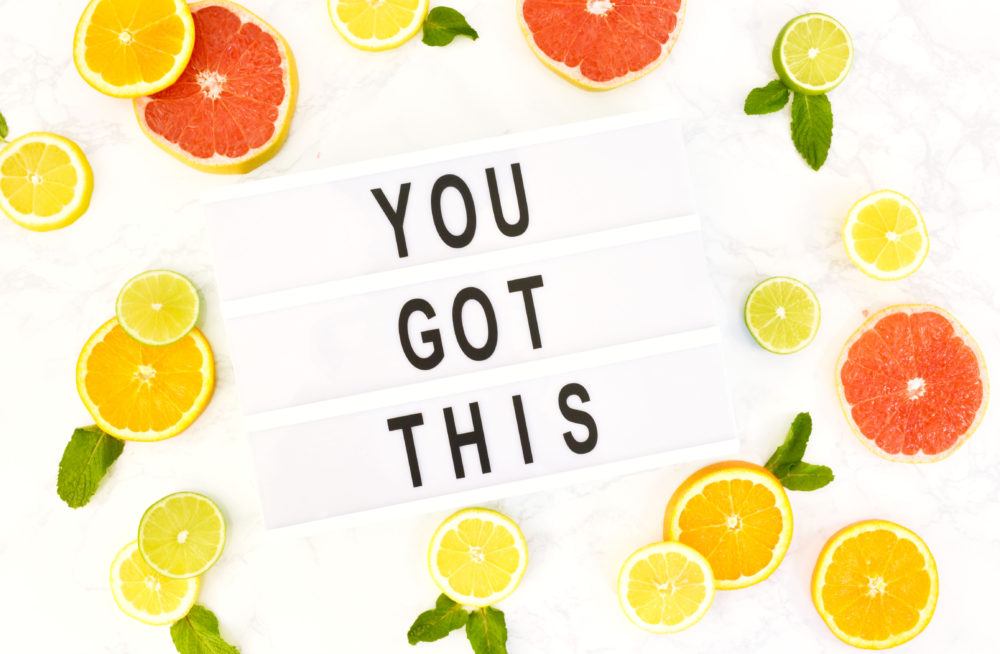 Let me tell you a little story.
At first, this blog started as an outlet for my crochet patterns and tutorials. I was 7 months pregnant, my two other kids were getting to the age where I actually had a little time to think, and we had just moved in with my in-laws while we waited for our house to sell.
My hubby had a job working nights and my natural night-owl instincts kicked in. I stayed up until 3 am most nights crocheting and working on patterns for my blog.
Things were going pretty well I thought. Crochet is my main hobby. Its the one I've been doing the longest anyways. I knew I would enjoy sharing my hooking adventures with the world (ba-dum, ching!) so I chose crochet as my blog niche.
I'm guessing you can figure out what happened next. Remember…I was 7 months pregnant when I started my blog…
This was my third child and I knew what to expect for the most part. I knew I wouldn't have use of my hands for anything besides diaper changes and unhooking my bra for the foreseeable future, but I was hopeful that maybe I'd still be able to make blogging about crochet work.
Spoiler alert! I couldn't. I neglected my blog for almost a year.

Once my son was around 5 months old I got a part-time job at the local library. I worked there for a few months, but juggling our schedules became really stressful and difficult. As long as we stuck to a tight budget, my husband's income would cover our expenses, so I became a stay at home mom.
At the beginning of 2019, I decided I wanted to get back to blogging.
Being home with my kids is awesome. I'm so glad to have the opportunity to do so. As rewarding as it is, I still feel like I need a creative outlet. I also have a need to financially contribute to our family.
After reading loads of amazing lifestyle and mom blogs, I started to realize maybe crochet isn't all I want to talk about. I wrote articles here and there about other topics like home decor and recipes.
I decided to start writing articles about "mom blog/lifestyle" topics. It made sense for me because it's my demographic. I want to talk about things that are part of my life.
Soon, I realized if I wanted my blog to be successful I had to get focused on my niche.

Before long it dawned on me that if I wanted people to come to my blog and hear what I had to say, I needed to get my whole blog focused. What started as a crochet blog had morphed to a lifestyle blog and it didn't really have a cohesive vibe.
It was time for a change. Now I'm writing lifestyle content geared towards stay at home moms, plus craft tutorials and information. It's still a work in progress, but it's getting there!
So, how do you narrow down your focus and decide what is the right niche for you? It's time to ask yourself some questions!
What do you enjoy?
What matters to you?
What are your hobbies?
What are your interests?
What kind of blogs do you find yourself reading most often?
Remember, you need to make sure you're passionate about your niche. You're going to be talking about things related to it at length very frequently.
Is there a topic that you find yourself going on about to your friends or your spouse? Do people say "don't get her started" when a certain subject is brought up? If so, that's your niche!

What is your #1 goal for your blog?

Do you want to make money with your blog? If so, it's even more important to hone your niche. You want to drive as much traffic as possible to your site.
The exception to this rule is lifestyle blogs. You can talk about different topics as long as they make sense together as a whole. Think mom blogs, dog mom blogs, things like that.
Some niches are more popular than others but don't just try to choose one that you think will be popular. Your readers will be able to tell if you're faking it! Not to mention, writing about things you don't really have any passion for will get old very quickly. One of the main points of creating a money generating blog is freedom, and writing about something that bores you is not freedom.
Your writing will be so much more inspiring and attractive if your heart is in it.
It's OK if you aren't sure which niche to pick right away. The most important thing is to start. Write write write!
Even though my first attempt at blogging wasn't perfect, I learned a ton! Most of the time you aren't going to do things right the first time. Instead of looking at it as a failure, look at it as a learning experience.
To help get you started, I made a list of some popular niches…
I hope this list will inspire you and help you take the next step in your adventure and find your blog niche! It's never too late to get started.
Making Money
Budgeting and Saving Money
Blogging
Crochet
Knitting
Sewing
DIY Decor
Interior Design
Cricut Projects/SVG File Downloads
Printable Planners
Video Games
Tech
Homeschooling
Lifestyle
Parenting/Mom
Pregnancy
Personal Development/Self Improvement
Religion/Faith
Fitness and Health
Recipes
Travel
Fashion
Beauty

There are many other niche topics that I didn't list here, but this is a good place to start.
Pick the ones that interest you, write them down and think about how many posts you could write about each one. The one you get the most excited about and come up with the most post ideas for is most likely your winner!
It took me a lot of writing lists, thinking about it, changing my mind and rewriting my list before I decided on my plan. Don't overstress about it if you don't know, you can always change things up later!
If you're ready to jump in and start a blog and not sure about the next step, check out this post I wrote about starting a blog with WordPress and Bluehost.
What niche speaks to you? Have you had any failures/learning experiences in your blogging adventures? Tell us about it in the comments below!