Blogging is an incredibly fulfilling way to work from home. Expressing yourself and helping your readers is rewarding on its own, but did you know you can start a blog that makes you money?
Loads of people are creating amazing and informative blogs from home and turning it into a full-time income!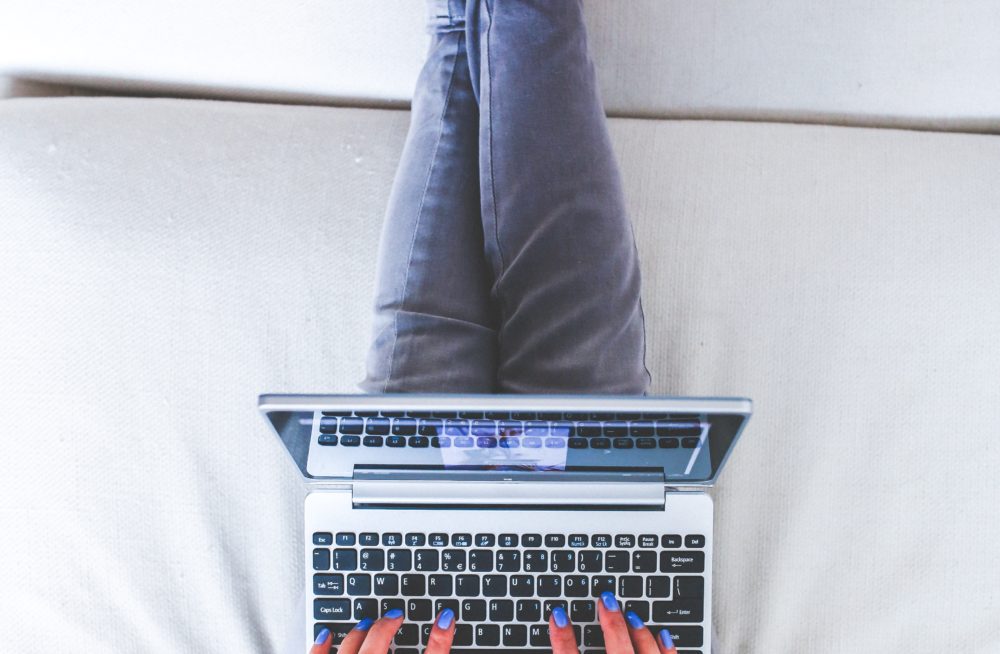 (This post contains affiliate links. If you click one and make a purchase, I may receive a commission at no extra cost to you. Find out more here. Thank you for your support!)
As a stay at home mom, I need a creative outlet and to feel like I'm talking to grown-ups!
I adore my kids and I'm so thankful I have the ability to be home with them every day, but between diaper changes, laundry, dishes, meals and homeschooling I need something for ME!
Besides that, money is tight! My husband works a super demanding job driving a big truck and busting his butt every day delivering big heavy kegs of craft beer.
I'm so appreciative of what he does so we can have the life we live, and I want to contribute financially, too.
Wouldn't you love to have a creative outlet where you can connect with your tribe AND start making money to support your family while staying home and raising your kids? Sign me up!!
When I decided to start a blog, I had no clue what I was doing. I tend to get a little obsessive when I have a goal in mind, so I relentlessly searched everything I could find on Pinterest about starting a blog.
I had so many questions!
How do you get started with WordPress?
What's the difference between WordPress.com and WordPress.org? (hint, WordPress.com is the free site where you DON'T own your domain name and NOT what you want if you intend to monetize your site.)
What is web hosting and where do you get it?
Where do you get a domain name?
How do you make money with a blog?
How do people even find my blog?
It's easy to get overwhelmed at first! I know I did.
As you can probably tell by my questions when I started this blog I was a complete beginner.
I had a little technical background, I mean I went to school for graphic design, but that was a decade ago! Web design wasn't my specialty (if I could go back in time it would have been, but I digress..)
After much Googling and Pinterest surfing, I learned how to…
Choose a domain name
Set up web-hosting with Bluehost
Download WordPress (hint, if you use Bluehost, they do it for you!)
Choose a theme and get started blogging!
Today, I'll show you how to sign up for a Bluehost account, choose your domain name and start a blog with WordPress!

First, a quick word about free sites, such as WordPress.com or Blogger. If you want to monetize your blog, don't get a free blog!
Not only does it make it difficult to monetize, but sometimes they decide to deactivate your blog because you did something that goes against their terms. All your hard work could be deactivated on a whim!
When you purchase your domain name, you actually OWN your site and have WAY more freedom to do what you want and make money. Switching from a free site to a paid site later is a huge undertaking and not easy to do.
If you intend for your blog to make money at any point, go ahead and start off right.

Get Started With Bluehost
Step 1: Go to the Bluehost website and click the Get Started button.

Step 2: Choose Your Plan
This will bring you to their different hosting plans. They have four options: Basic, Plus, Choice Plus and Pro. If you are just starting out, I recommend going with Basic. That's what I did. At just $3.95 per month it's the most affordable option. You can always upgrade later if you need to!
The basic plan includes:
1 Website
50 GB of Solid State-Drive Fast and Reliable Storage
Unmetered Bandwidth
A Free SSL Certificate
Standard Performance
1 Domain
5 Parked Domains
25 Sub Domains
Click the Select button for the plan that you prefer.


Now things are getting exciting! It's time to choose your domain name!
Step 3: Choose your domain name
With Bluehost, you get free domain for the first year if you sign up for at least 12 months of web hosting. This is a great value and I definitely recommend doing so. I did!
Put some serious thought into this part. You want to have a name that makes sense for your niche and its memorable. You don't want to start a blog called howtomakespaghetti.com and then end up writing about gardening, your readers will be super confused and go elsewhere. Also, make sure it's not hard to spell. You want to make it as simple and easy for your readers to find as humanly possible.

If the domain you choose is already taken, Bluehost will list some other options such as .org, .net, .site, etc. I recommend getting a .com domain name because they look more professional and rank easier in Google, and that's important if you intend to make money with your blog. Brainstorm names that you like until you find a .com one that you like.
If you purchased a domain from another site, such as Go Daddy or Namecheap, you will need to connect your domain to your new hosting account at Bluehost. The site you purchased your domain from will have instructions telling you how to do so.


Step 4: Create Your Account
Fill in all of your contact info, then scroll down and choose your package information.

On the Account Plan drop-down menu you can choose 12 months for $5.95/month, 24 months for $4.95/month, or 36 months for $3.95/month. The 36 month plan is obviously the best value, but you do have to pay upfront so do whichever one works best for your situation.
Next, you pick which Package Extras you want to add on to your plan. I recommend SiteLock Security which is $1.99 per month (billed annually at $23.88/year). SiteLock protects your site from spam and malware, and also demonstrates to your customers that you are trustworthy by verifying your credentials such as email, phone and address.
That should be all you need to get started, I didn't sign up for the other extras. Click on the "More information" link under the other options if you want to find out more about them and decide if they're right for you.
Scroll down and enter your payment information.

Once you are signed up, make sure you have auto-renew chosen under your Renewal Options. That way you don't have to worry about your site being down and losing traffic when it's time to renew your web hosting.
If you decide to do the auto-renew option, Bluehost gives you plenty of advance notice to remind you that the payment will be going through when it's time to renew. It's a great option if your like me and sometimes forget!
Step 5: Install WordPress
The great thing about using Bluehost for your web hosting is they make downloading and installing WordPress a breeze!
Bluehost will prompt you to create your password.
Next, you'll arrive at your welcome page.
Click "Log in to WordPress".
Choose "Business" or "Personal" for your blog type, or "I don't need help".
You're blog is ready to be customized!
Now it's time to choose your theme, decide on your logo and branding, and get to writing!
If you're still trying to figure out your niche and need some ideas, check out this article!
I hope this tutorial has explained everything you need to know to start your blog with Bluehost and WordPress!
What is your experience using Bluehost? Let us know in the comments below!