Punch Needle Patterns
Digital PDF patterns with full step by step instructions for you to download and create your own punch needle embroidery projects.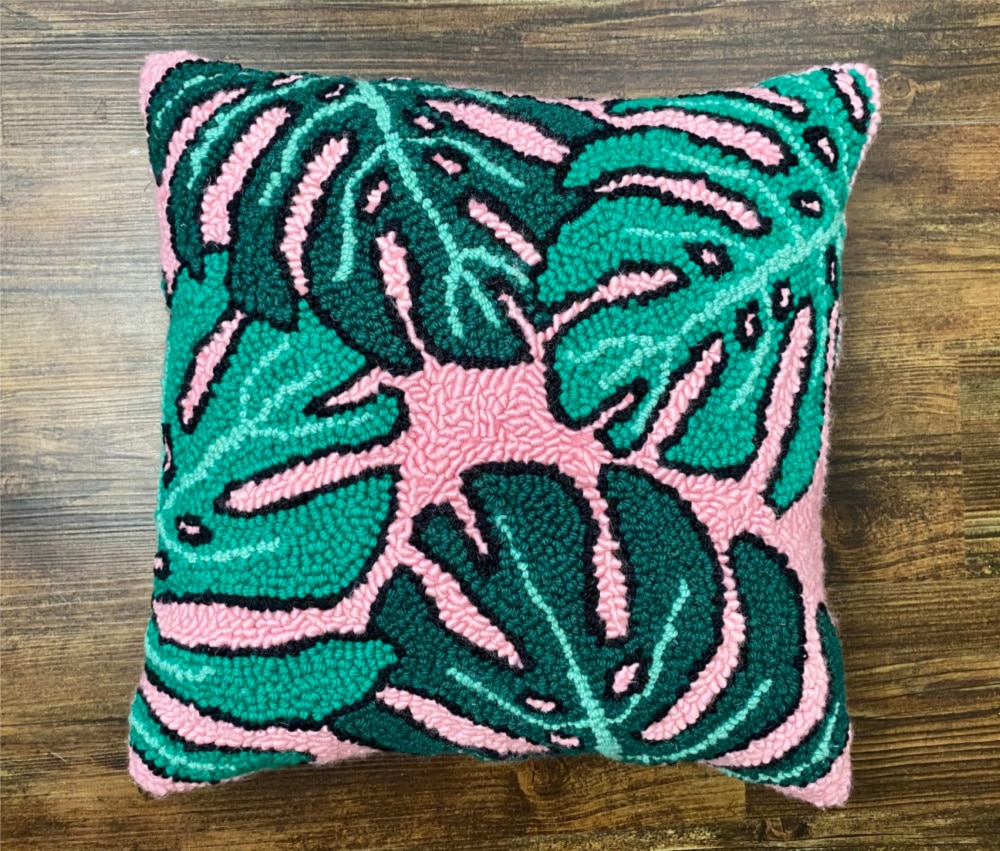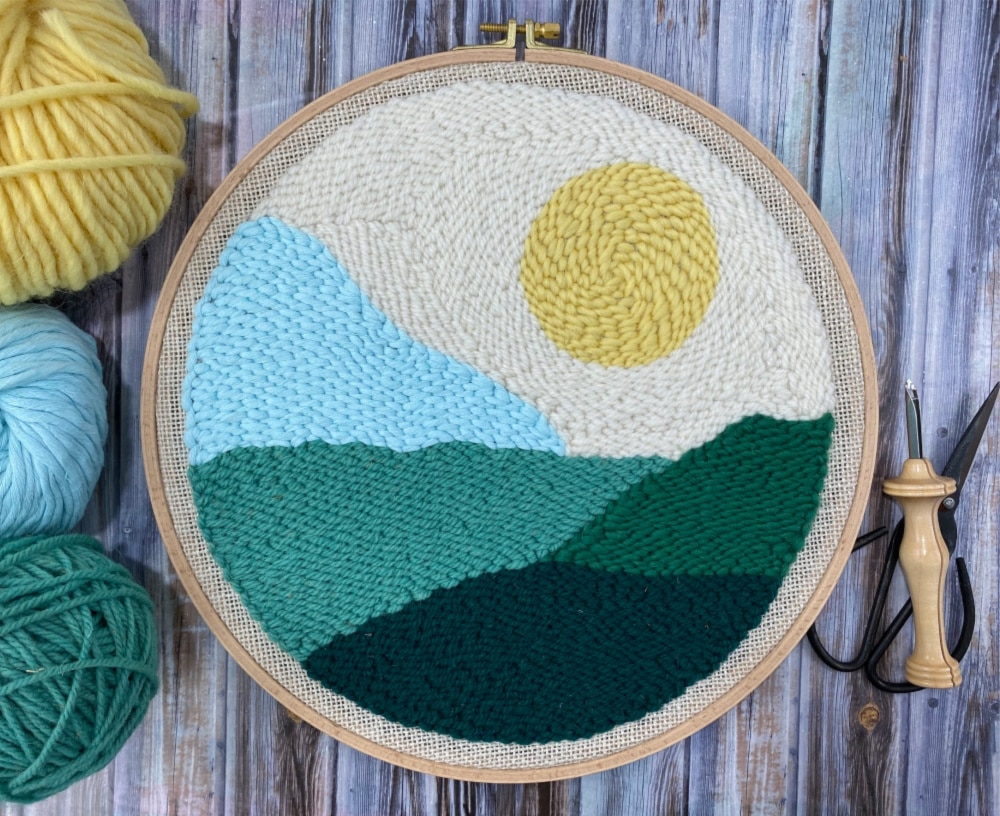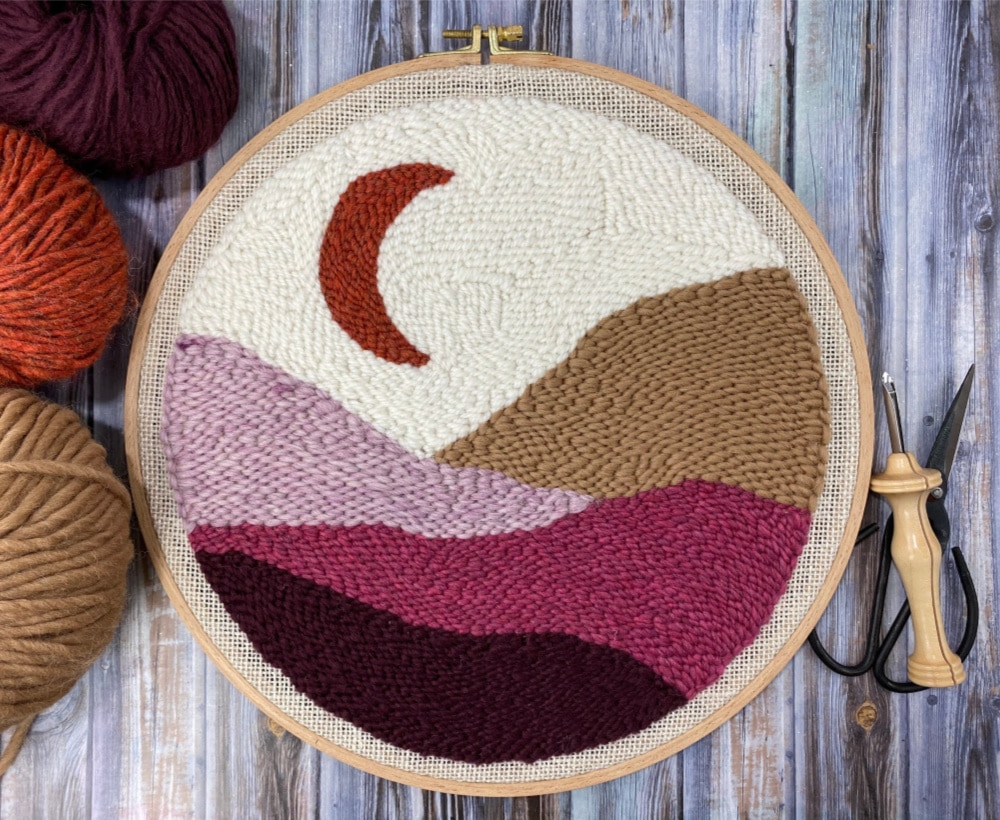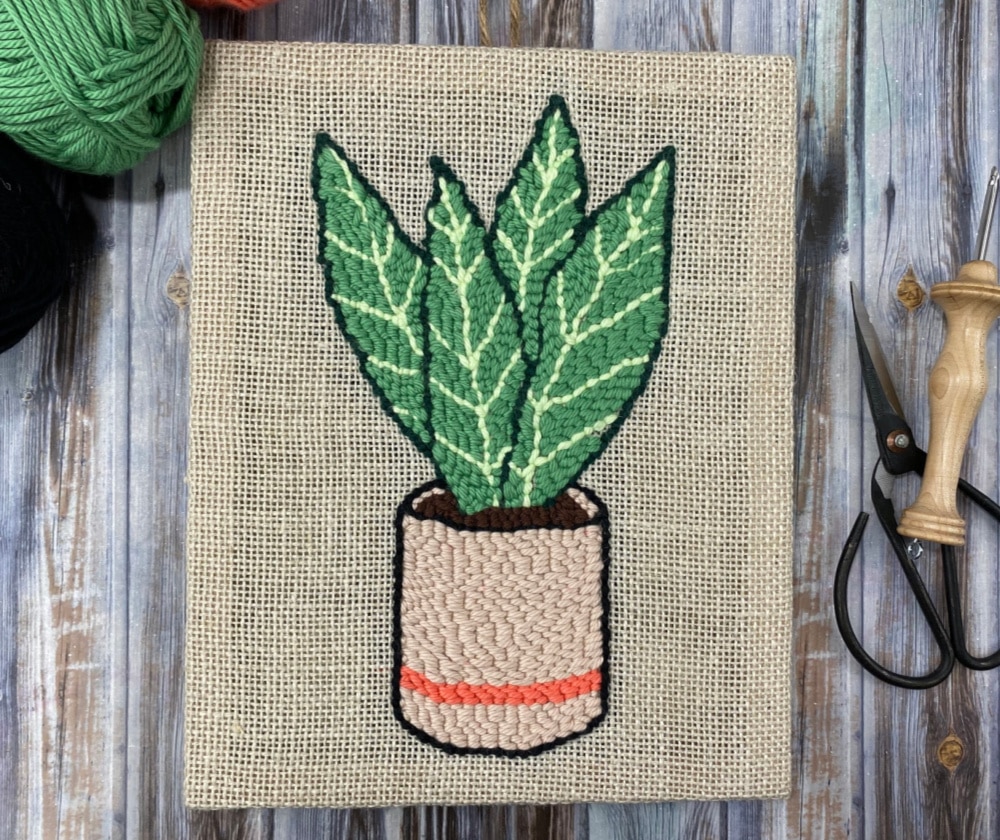 Punch Needle Basics – eBook
Punch Needle is such a fun and awesome hobby and so many people are trying their hand at the modern version of this heirloom craft!
It's fun, relaxing, and easy to do once you learn the basics.
Learning the basics is SO IMPORTANT with punch needle. Everyone tells you how easy it is to do, but at first it can seem like anything but.
It is simple and satisfying as long as you have the right supplies and you learn the basic techniques BEFORE you try it. Otherwise, you could end up wasting time, money, and getting seriously frustrated. Just ask me, that's how I got started!
I don't want you to have to learn by screwing up (like I did). I wrote Punch Needle Basics so beginners can have a solid foundation all in one convenient digital book. No more searching the internet trying to find all the pieces to the punch needle puzzle. It's all right here!
In this digital book loaded with pictures and step by step instructions, you'll learn everything you need to know to get started with both the large and small versions of Punch Needle.
Punch Needle Basics will give you the solid foundation you need to become a punch needle pro!
Don't waste your precious time and money on the wrong supplies, or worse, give up on punch needle altogether.
It really is easy once you know the basics, get started today!