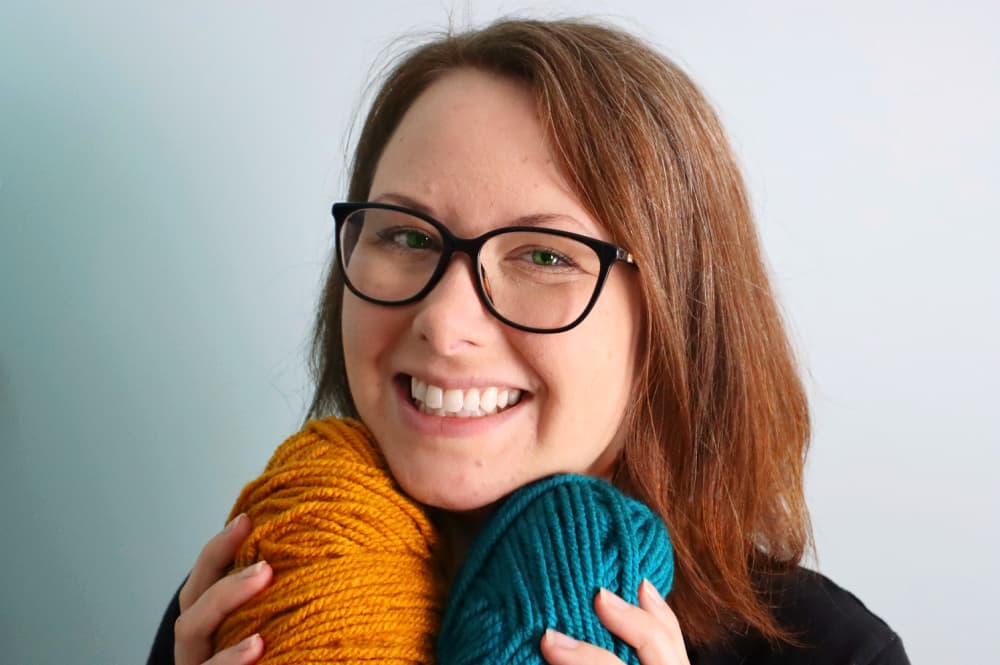 Hi and welcome! My name is Crystal and I'm a stay-at-home mom to three amazing kids, wife to my handsome hubby, INFJ, creator, maker, graphic designer, blogger, and YouTuber.
I've always been craft-obsessed and I'm constantly finding new creative hobbies to try. I have all of this crafty knowledge in my head and I want to share it with you!
When you're first trying to learn a craft, it's really frustrating if the instructions you find aren't clear and easy to understand.
I've struggled with that over the years (especially as an extremely visual and ADD person) and I want to create a source of straightforward craft tutorials and inspiration here on Marching North.
If you're a visual learner and you like things to be explained in a straightforward, easy to follow manner, you're in the right place!
On my site, you'll find lots of helpful information for beginners and beyond about crochet, macrame, punch needle, and other fun crafts & DIY's.
I know how hard it can be to find time for crafts, and I want to make it as quick and easy as possible for you to find everything you need for your creative endeavors.
Thank you so much for stopping by. Make yourself at home!
---
Here are some recent posts to check out:

Learn how to make a reversible knitting machine beanie with stripes in this free pattern and step by step video tutorial. This beanie pattern is super easy, and it turns out so cute! Want to remember this? Post this Striped Knitting Machine Beanie tutorial to your favorite DIY Pinterest board! You can go with the solid …
Free Striped Knitting Machine Hat Pattern (Reversible!) Read More »