Punch Needle Patterns and Tutorials
Check out this collection of punch needle patterns and tutorials! Below, you'll find all sorts of needle punching information and projects to inspire your creativity and help you take your punch needle skills to the next level.
There are lots of free punch needle patterns in the Resource Library available for all of my newsletter subscribers. Scroll to the bottom of this page if you want to sign up and get access!
If you're just starting out, be sure to take a look at the beginner's guide below. It'll get you started off right!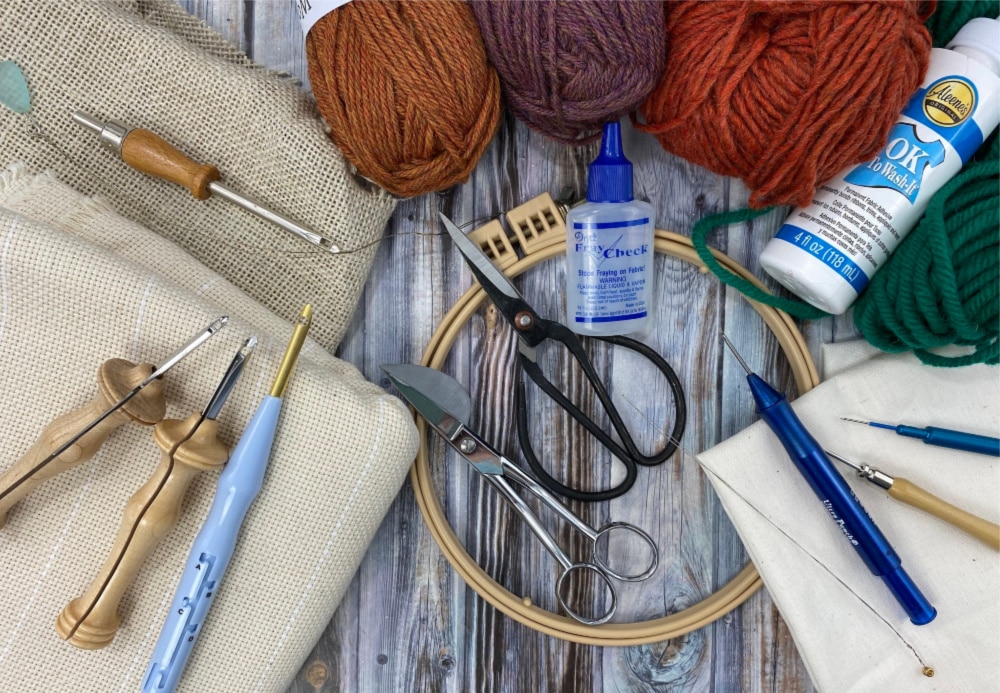 Punch Needle for Beginners: The Ultimate Guide
New to punch needle? Let me show you how to use a punch needle, where to get the best supplies and materials, free printable patterns, and more!
Learn everything you need to get started with punch needle today.
PUNCH NEEDLE TUTORIALS & INFO