Macrame Patterns and Tutorials
Check out this collection of free macrame patterns and tutorials for beginners and beyond! You'll find all sorts of macrame projects and inspiration to get your creativity flowing.
If you're looking for awesome macrame cord and materials, check out my favorite macrame supplies right here.
Are you new to macrame? Be sure to check out the beginner's guide below, it'll get you started off right!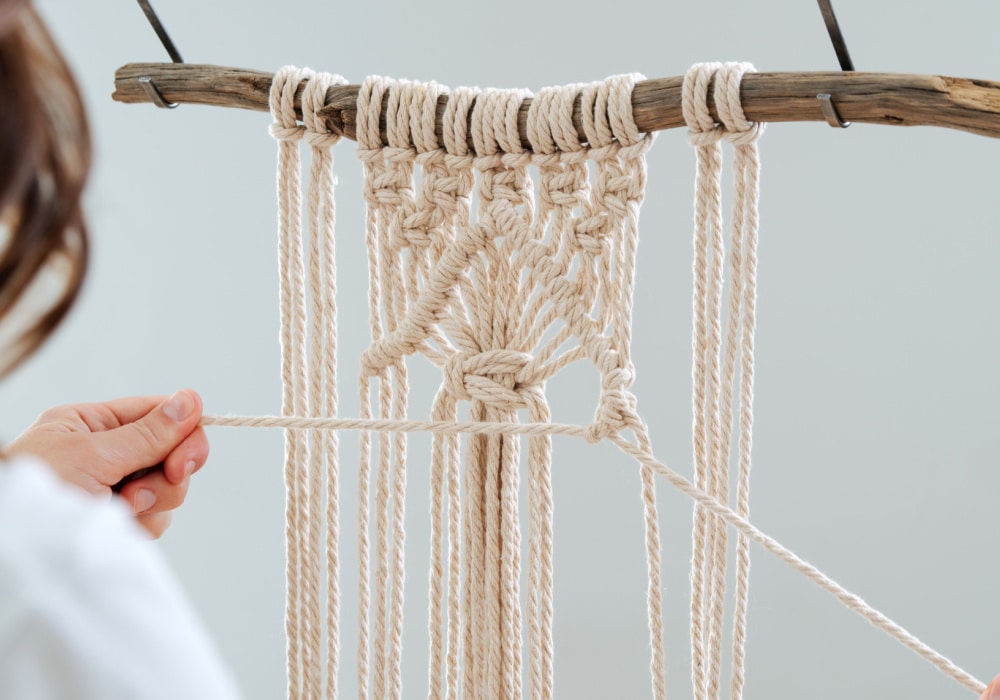 Macrame for Beginners: The Ultimate Guide
New to macrame? Let me show you the basic knots, where to get the best macrame rope and materials, and more.
Learn everything you need to get started with macrame today!
MACRAME INFO & TUTORIALS
If you're new to macrame or if you've been knotting for a while, connecting with other macrame lovers is always a great idea!
Come check out our Facebook group, Macrame for Beginners and Beyond with Marching North. It's a friendly community where you can ask questions, get inspiration, and share your awesome work with other macrame lovers! Come join the conversation today!