It's almost Thanksgiving here in the States! Are you looking for some last-minute Thanksgiving Cricut projects to get in the holiday spirit? I've got you covered!
These quick and easy projects are perfect to decorate your home for the holidays and great for some cute shirts, socks, and gifts.
I made three projects with these SVG files, but you could make several others as well.
I'll show you how to make the ones I created and give you some ideas for even more projects!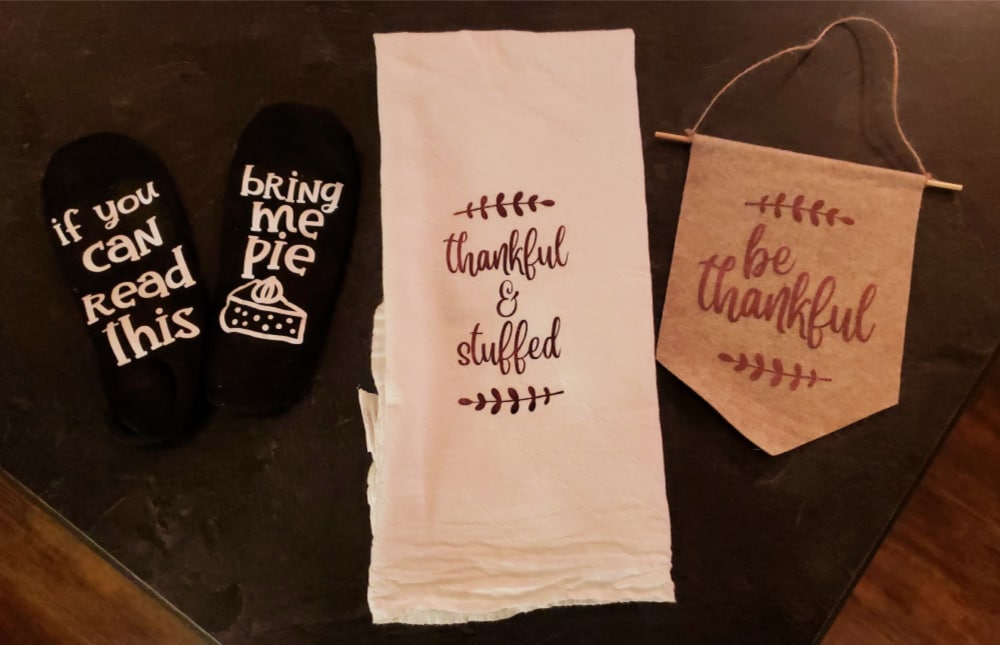 (This post contains affiliate links. If you click one and make a purchase, I may receive a small commission at no extra cost to you. Read the disclaimer here. Thank you for your support!)
Get Your Free SVGs!
I made you six free SVG files so you can make these projects and more! You'll find the links below in the supply list.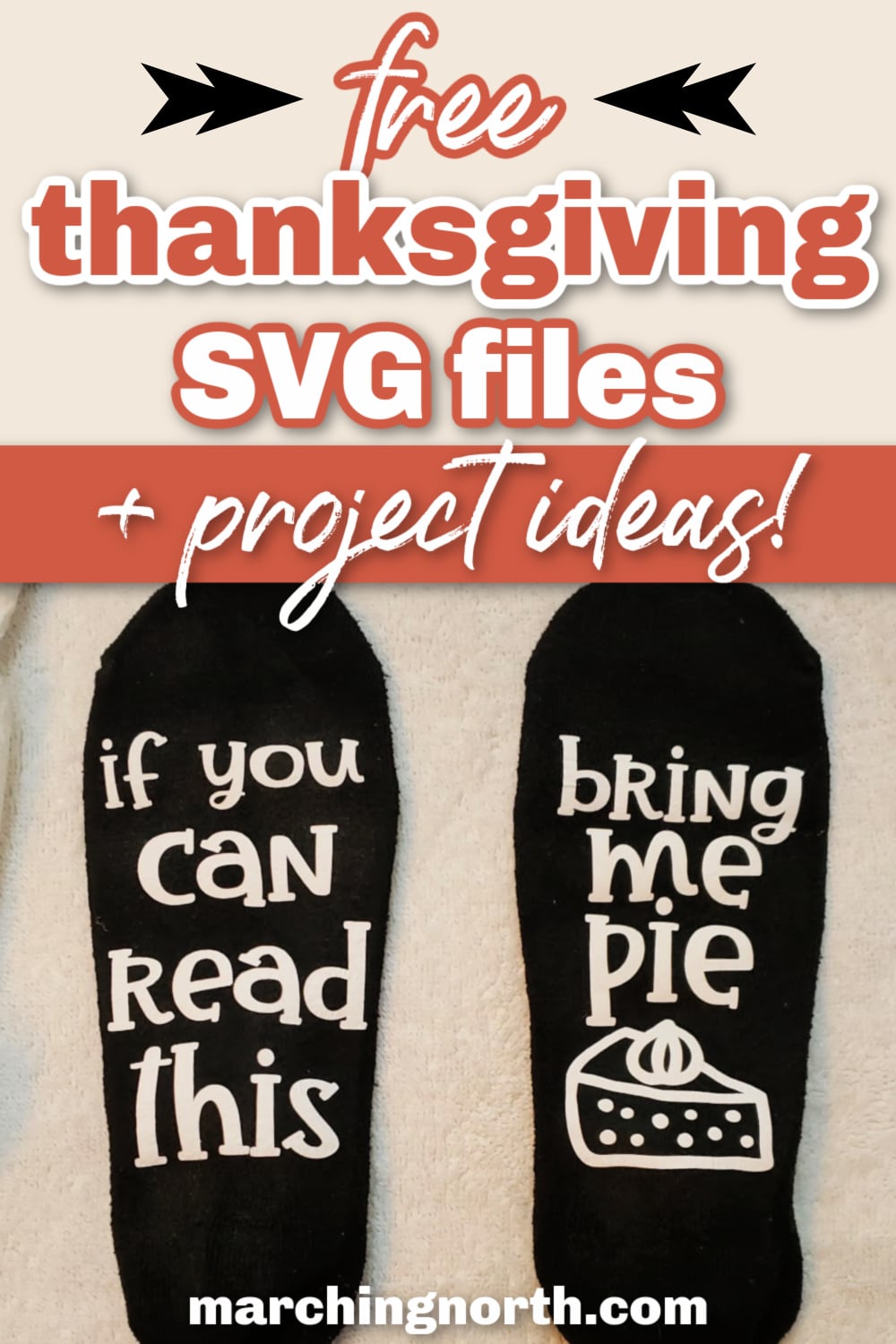 Felt Thanksgiving Pennant
Note: To do this project the same way I did, you'll need a Cricut Maker with the rotary blade to cut the felt. You can still do this project with a different cutting machine, but you may have to cut the felt by hand.
Supplies:
Directions:
Using your Cricut Maker, cut the Felt Pennant with the Rotary Blade and Fabric Grip mat and the Foil Iron-On with the Fine Point Blade and Light Grip Mat.
Make sure you remember to Mirror the image for the Foil Iron-On design!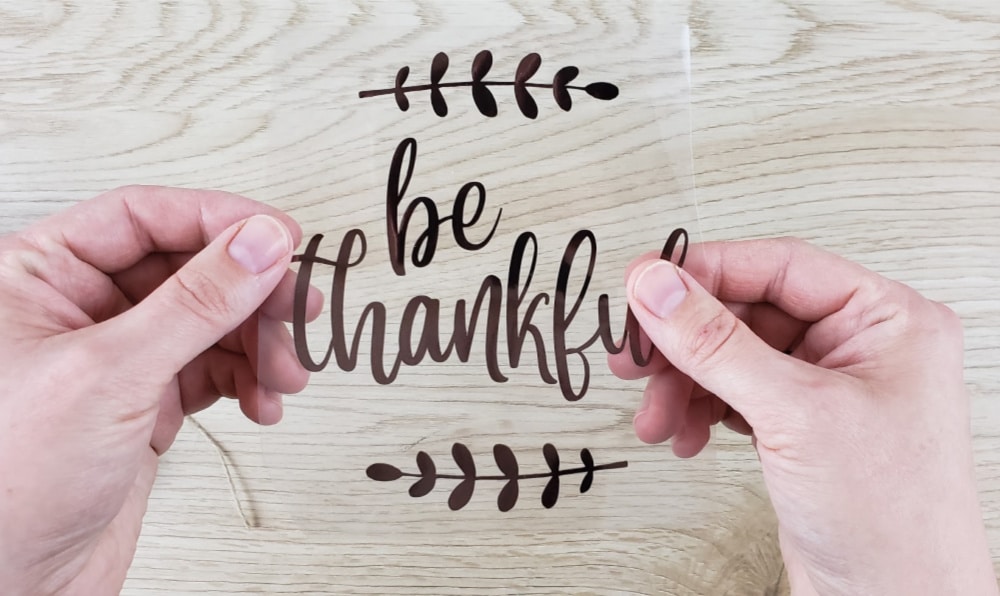 Weed the design and set it aside.
Take your skewer or wooden dowel and eyeball how long you want it to stick out on each side of the felt. Mark where it needs to be cut.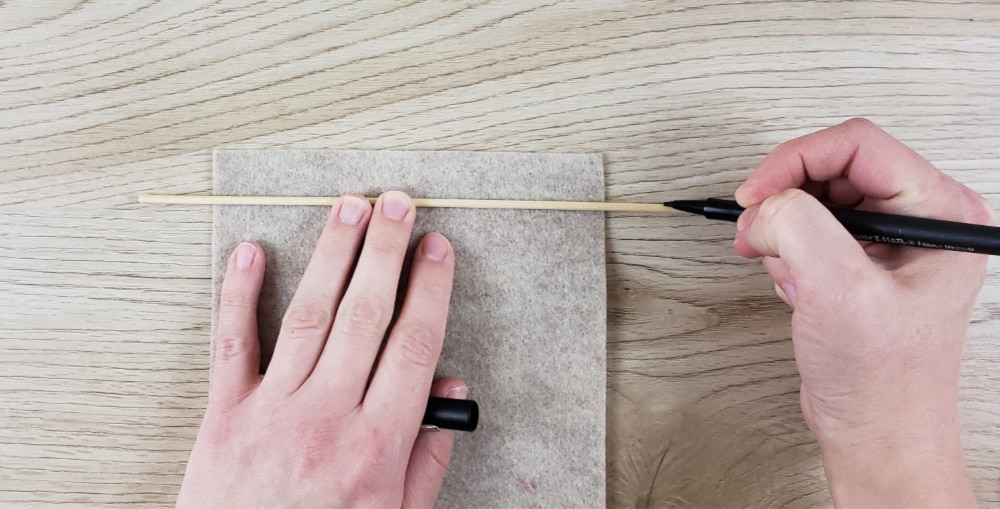 Plug in your glue gun so it'll be ready to use.
I used a hack saw to cut my skewer and it wasn't the easiest, but it worked. If you have a pair of pruning shears, use those. It'll be way easier!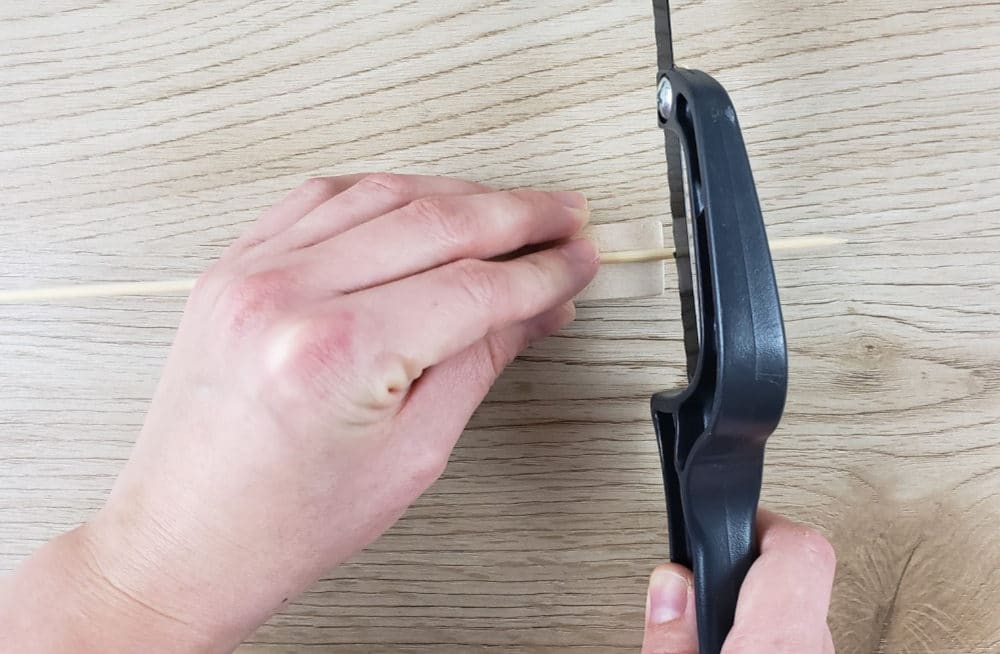 Either way, cut it to the appropriate length. If the end is sharp or rough, use a piece of fine-grit sandpaper to smooth it down.
Next, lay your dowel on the top of the felt and line it up so it folds over with just enough space to glue it down.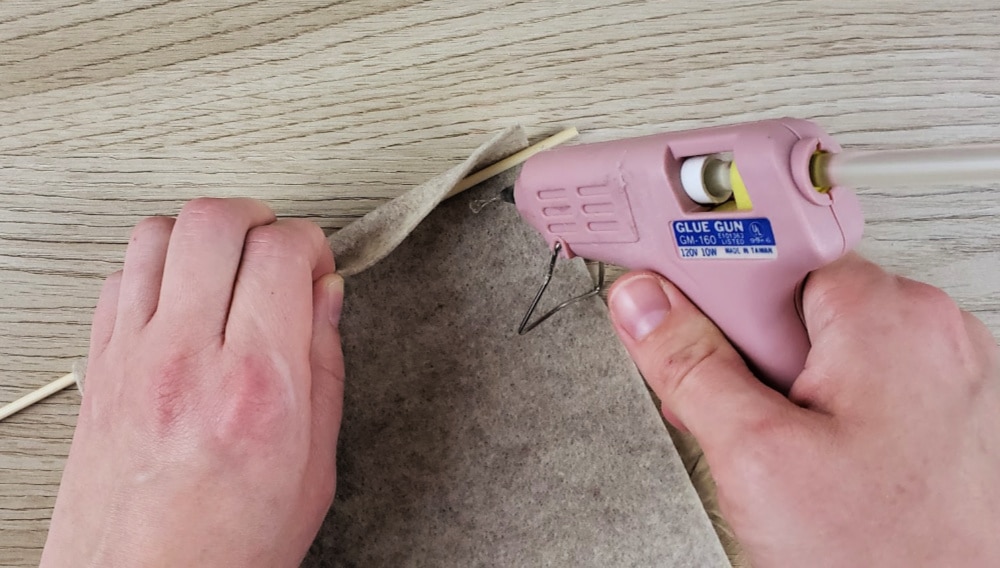 Starting at one end, put a little hot glue and carefully fold the felt over. Do this all the way across.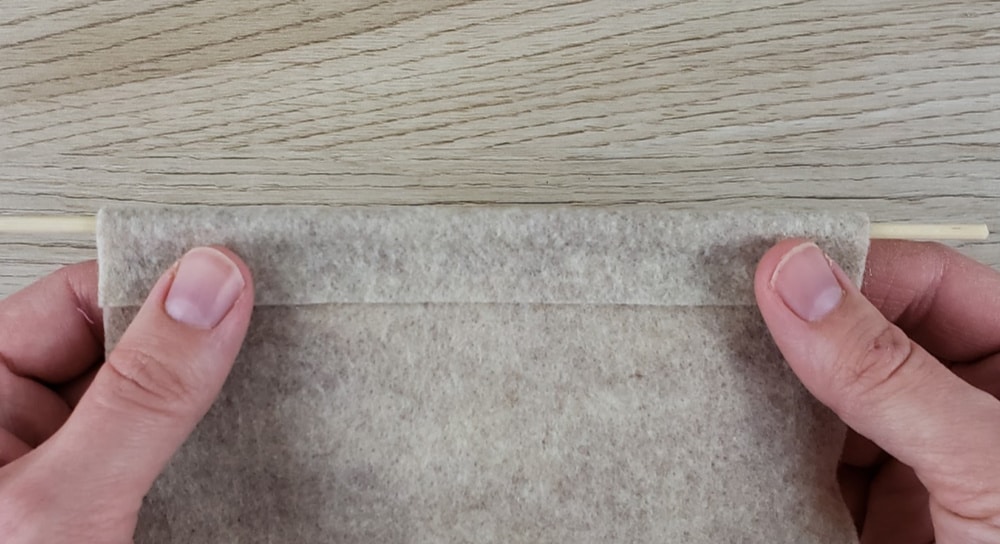 Plug in your iron or turn on your Easy Press. For an iron, set it to the Cotton or Linen setting (usually the highest setting) and NO STEAM.
For a regular iron, iron the felt by itself for about 10 seconds to get it warmed up.
Lay the Iron-On face side down where you want it and lay the iron straight down onto it (no sliding around) and press gently for 30 to 45 seconds in one spot, then pick it up and move it to the next spot and repeat.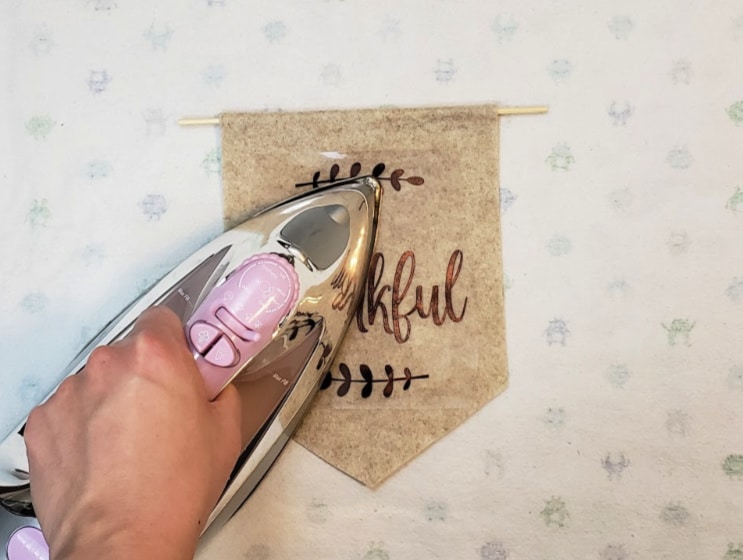 I also flipped the sign over and ironed the back for 20 or 30 seconds to make sure it was really on there. Just keep an eye on it so it doesn't burn.
For the Easy Press, set the temperature to 305°F and preheat the felt for five seconds.
Then place the Iron-On face down where you want it positioned and press the Easy Press with light pressure for 30 seconds.
Wait until the plastic backing is cool and then gently peel it away. Go slow and if you notice a spot that isn't fully adhered, iron it a little more.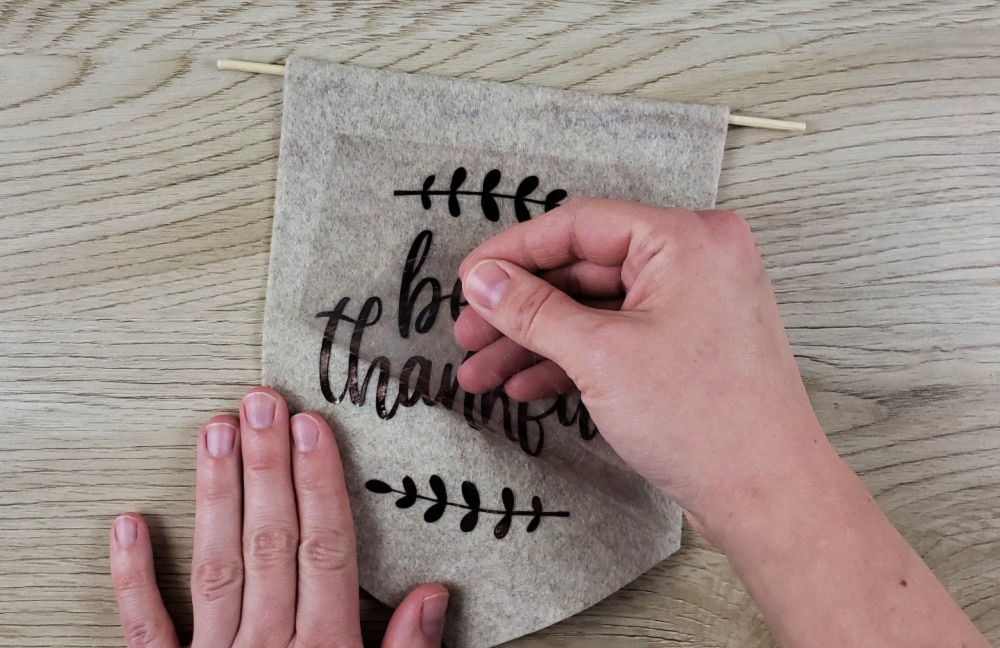 Now, cut a piece of twine that's the length you want (mine was about 18") and tie it onto the ends of the dowel close to the felt.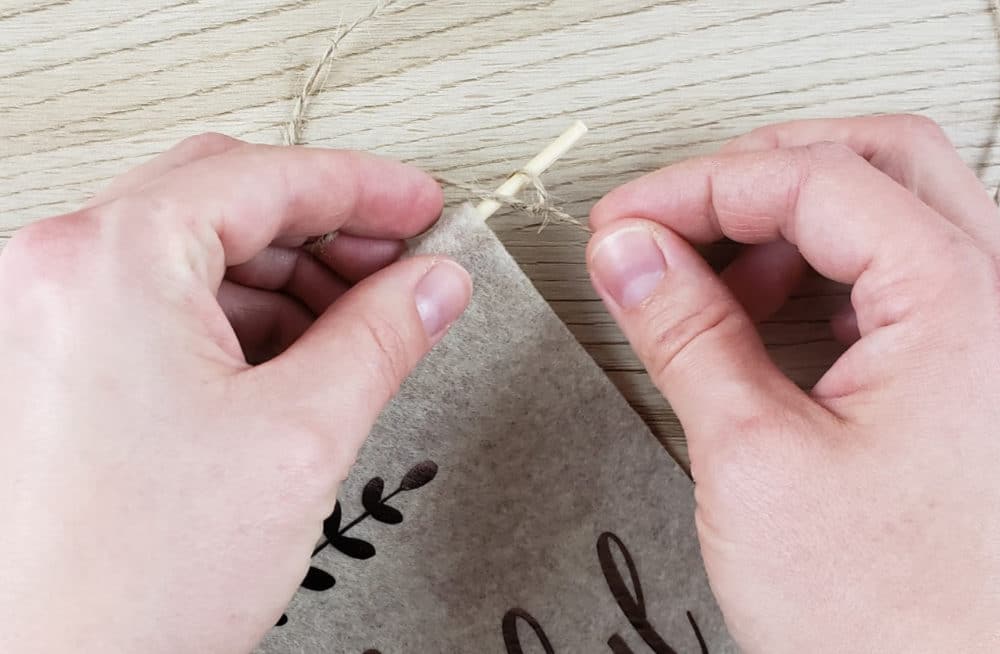 Trim the ends of the twine. Done!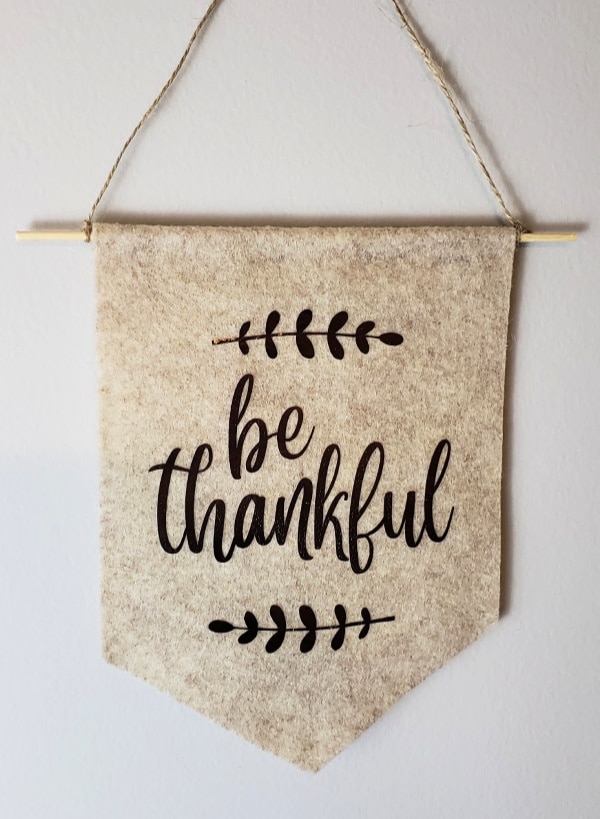 You could easily make the Felt Pennant longer or wider by changing the size in Design Space, or you could cut a whole bunch of them the same size and make a really cute Thanksgiving banner!
Another idea is cutting it out of cardstock and using Adhesive Vinyl instead of Iron-On, or using the Cricut Pens to draw letters or a design.
Ok, I'm getting too many ideas! (My craft project eyes are bigger than my craft project stomach! You know what I mean, right?)
Next!
Thanksgiving Tea Towel
Supplies:
Directions:
Upload the Thankful & Stuffed SVG to Design Space. Leave it as it is or resize it if you wish.
(If your tea towel is large like the one I'm using, you may want to make the design larger. For my next one I'm going to.)
Cut the design out (once again, remember to hit Mirror). Weed it and set it aside.
Lay the tea towel out on your ironing board and iron it nice and flat. Mine was super wrinkled but I tried.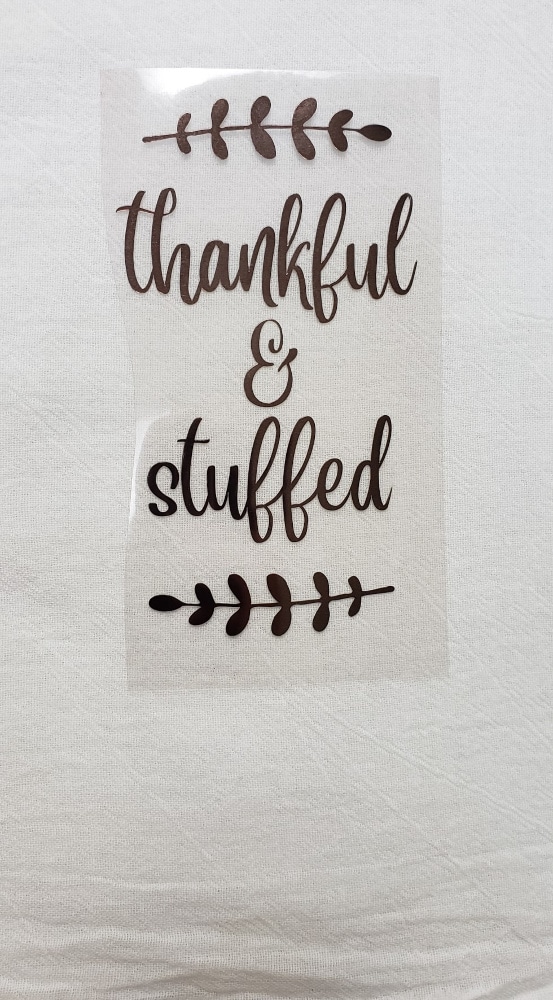 For a regular iron, set it at the hottest setting (Linen is the hottest on mine) and NO STEAM.
Then, place the Iron-On where you want it and put the iron straight down onto the design.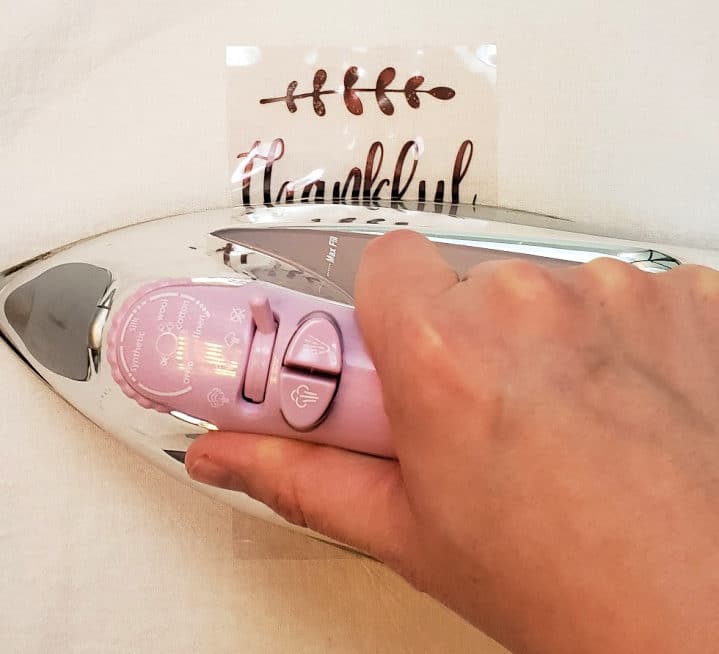 No sliding the iron around, just press down on it a bit for 30 to 45 seconds, then pick it straight up and move it to the next part and repeat until it's all ironed on.
For the Easy Press, set it to 315°F. Preheat the tea towel by setting the Easy Press on it for five seconds.
Remove the Easy Press, place the design where you want it, then press the Easy Press down with light pressure for 30 seconds.
Wait until the plastic backing has cooled and then gently peel it away. If you notice any part of the design isn't totally stuck, go back and iron it a little more before you take the plastic sheet off.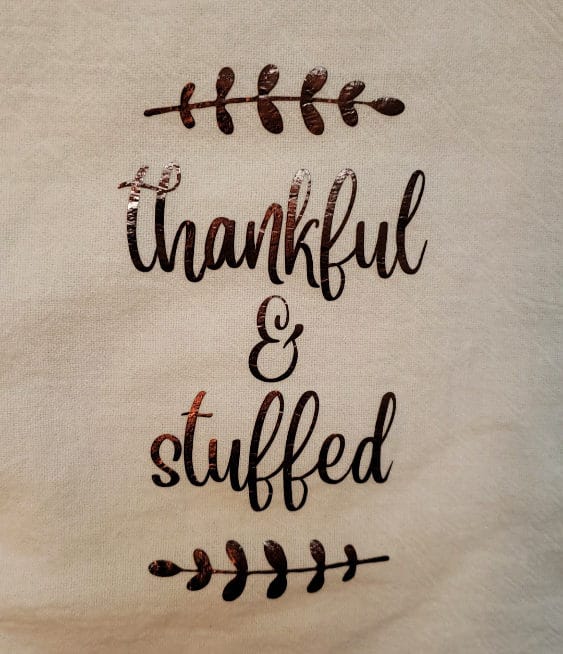 Fold the towel neatly and it's ready to hang on your oven door!
"If You Can Read This" Thanksgiving Socks
Note: The socks I used for this project are sports socks that my husband had in his drawer. They were all I had on hand and I'm not sure what they are made of.
The fabric looked sort of melted after I ironed it when I looked closely. They still feel normal and not melted, so I think they're ok.
I'm thinking a protective sheet or parchment may have prevented that, so keep that in mind.
Supplies:
Directions:
Download the Thanksgiving Socks SVG and upload it into Design Space.
There are three left-sock options, so Ungroup the image and "X" out the ones you don't want for this project.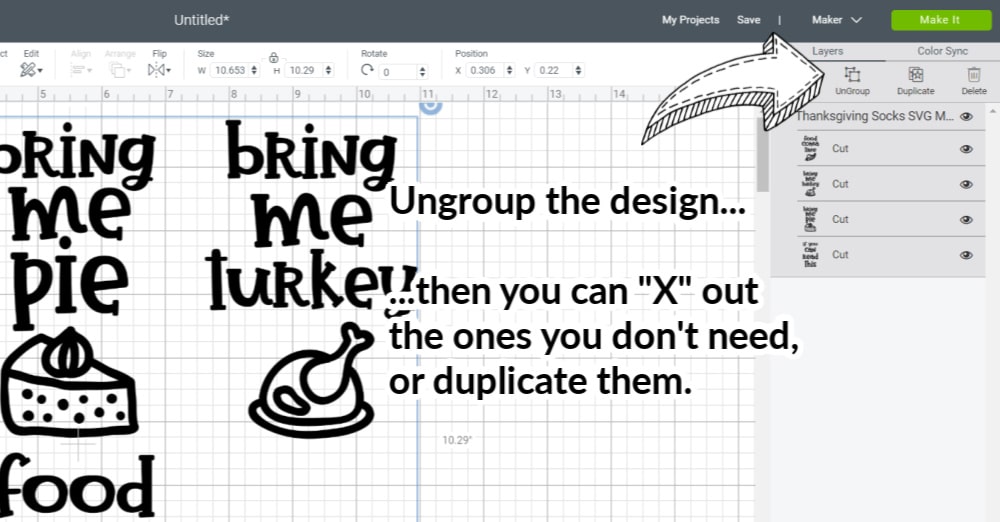 Or, if you want to make one of each design, just duplicate the "If You Can Read This" part twice.
Click "Make It". Cut the vinyl to the appropriate size for your design. (Refer to the image on the screen to see how big it needs to be.)
Lay the vinyl shiny side down on the Light Grip mat. Make sure you have the Fine Point blade loaded in your Cricut and you Mirror your image.
Hint: The first time I cut Siser EasyWeed with my Cricut Maker, I selected "Heat Transfer (non-Cricut)" as the material type. Don't do that! It cut all the way through the vinyl and was a big hot mess.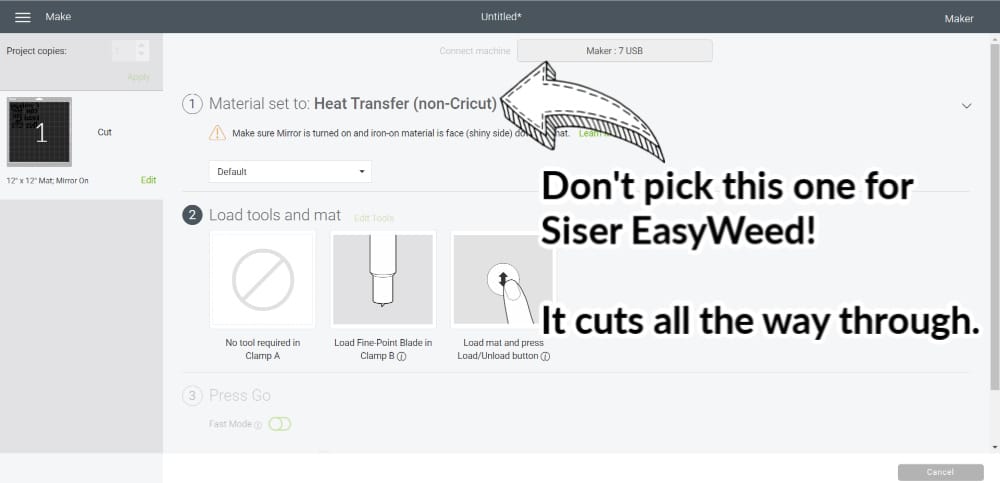 The second time, I picked SportFlex Iron-On instead and I set the pressure to "Less" in the little drop-down menu. It worked perfectly that time. Don't make my mistake!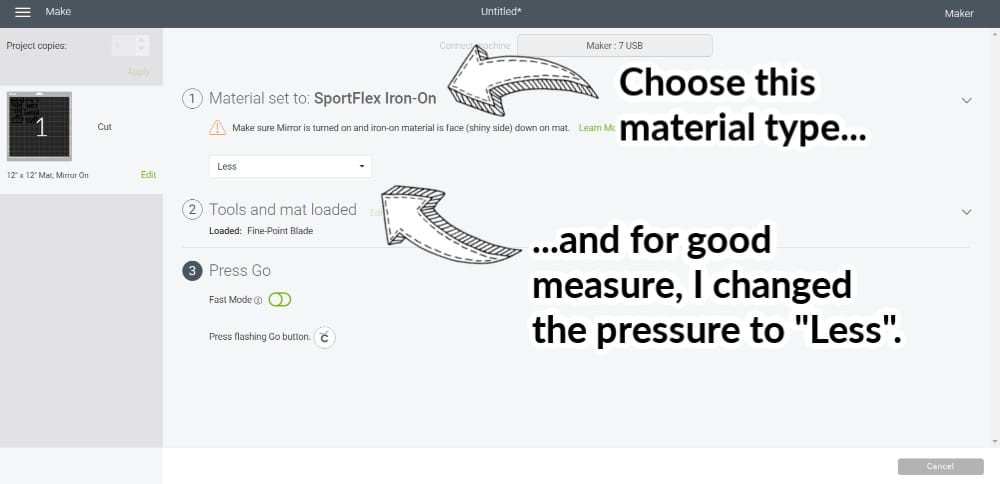 After the design is cut, weed it and cut the designs for each sock apart and set them aside.
It's a little tricky to apply iron-on to the bottom of a sock, so I had to get a little creative.
I traced my foot onto a piece of cardstock. Then I cut them out and inserted them into the socks. If you have a piece of chipboard that would be even better.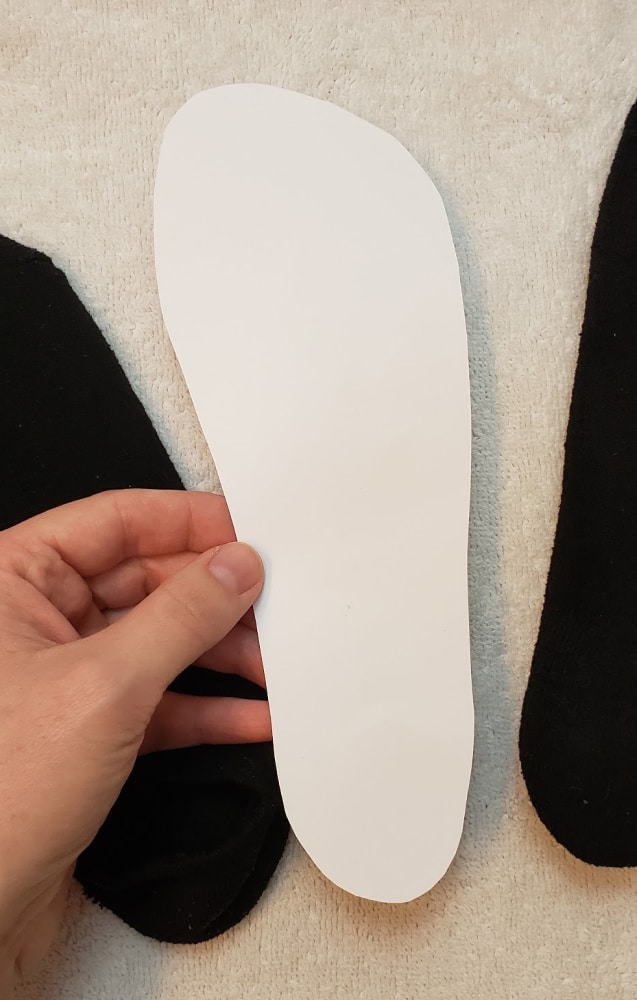 The cardstock or chipboard helps hold the sock nice and flat so you have an easy surface to work with.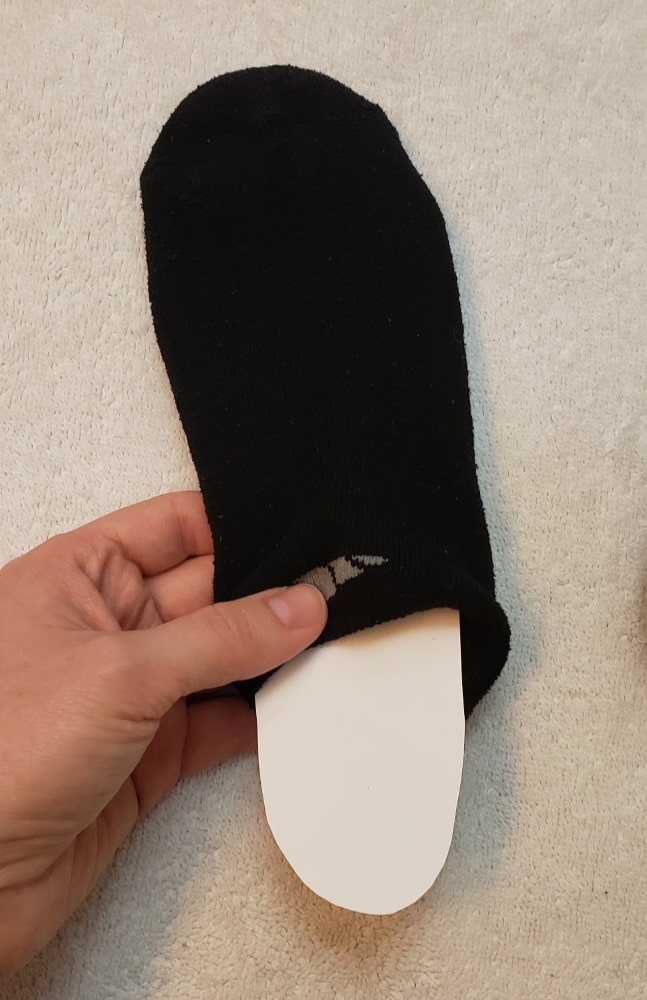 For a regular iron, set it to Linen (or the highest setting).
Use a protective sheet or a piece of parchment to protect the vinyl and your socks while you iron. I used a cotton cloth.
Position the design on the bottom of the socks.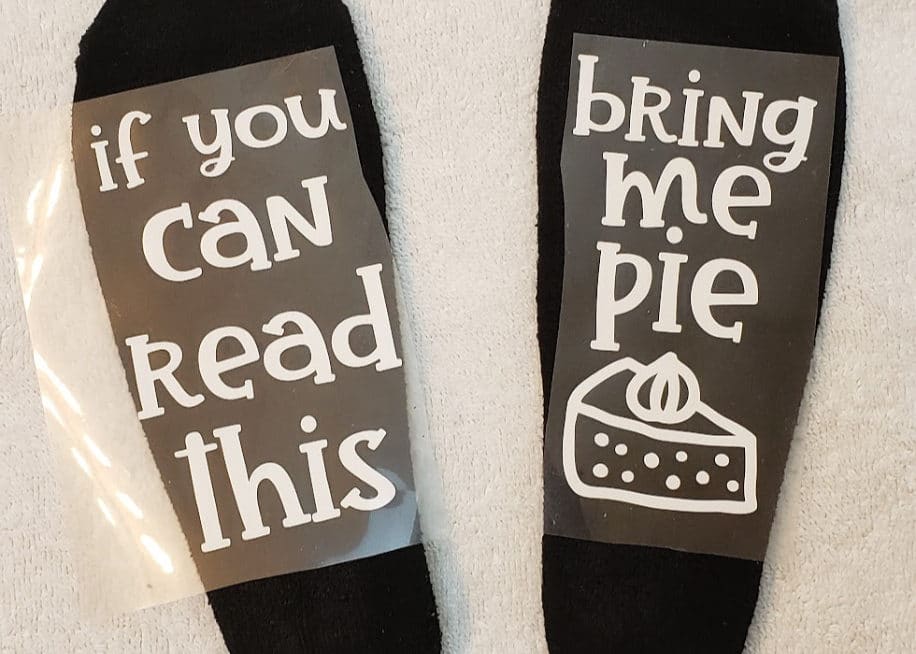 Press the iron straight down onto the design (no sliding around!) and press firmly for 20 seconds. Pick the iron straight up and repeat with remaining sections until it's all ironed on.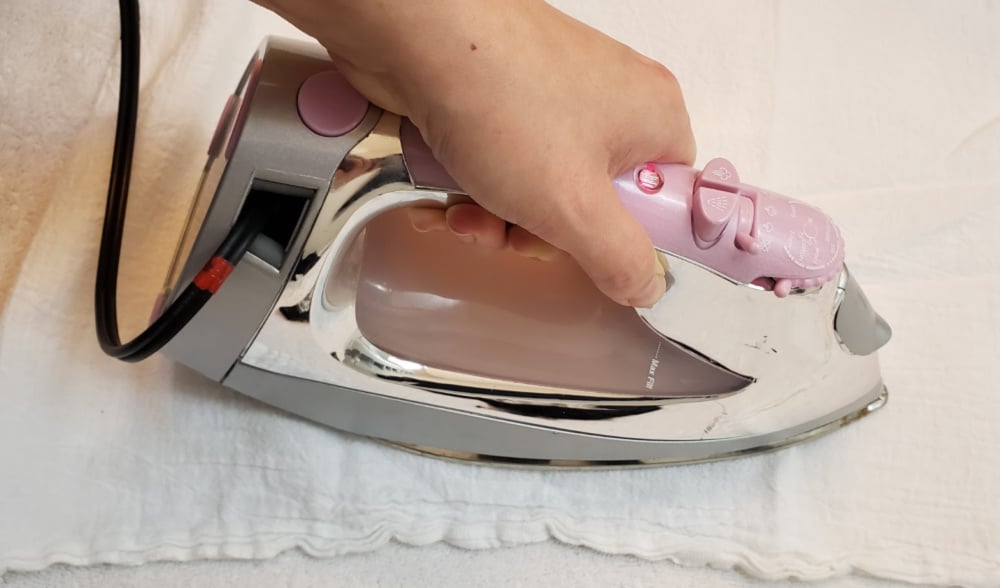 Carefully peel off the carrier sheet. If any spots aren't quite stuck, replace the sheet and iron for a few more seconds.
For the Easy Press, set it to 320°F. Preheat the sock for five seconds.
Position the design and press with the Easy Press for 20 seconds using firm pressure. Carefully remove the carrier sheet.
Repeat the process for the other sock with the other design.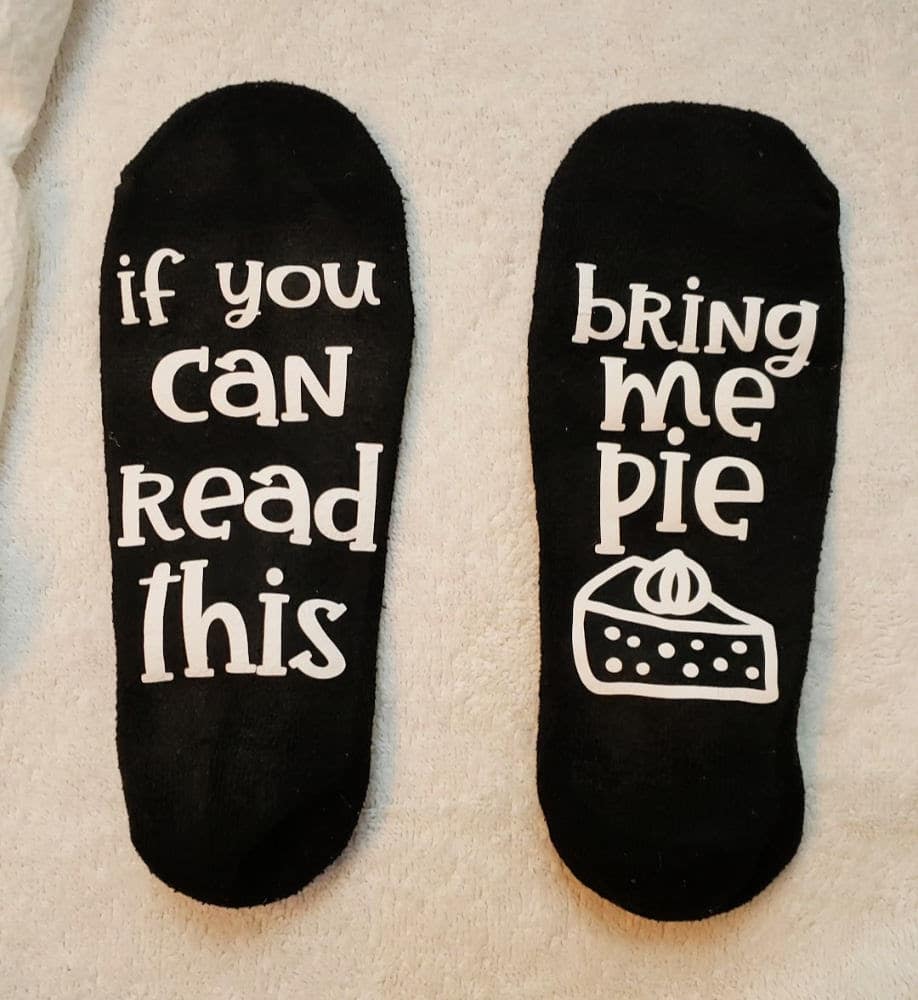 Done!
In Summary
I really like how these Thanksgiving Cricut projects turned out!
I'm hoping to pick up some cheap pairs of socks and some other colors of vinyl before Thanksgiving and make a pair for everyone. Who doesn't love free funny socks?!
Here's a preview…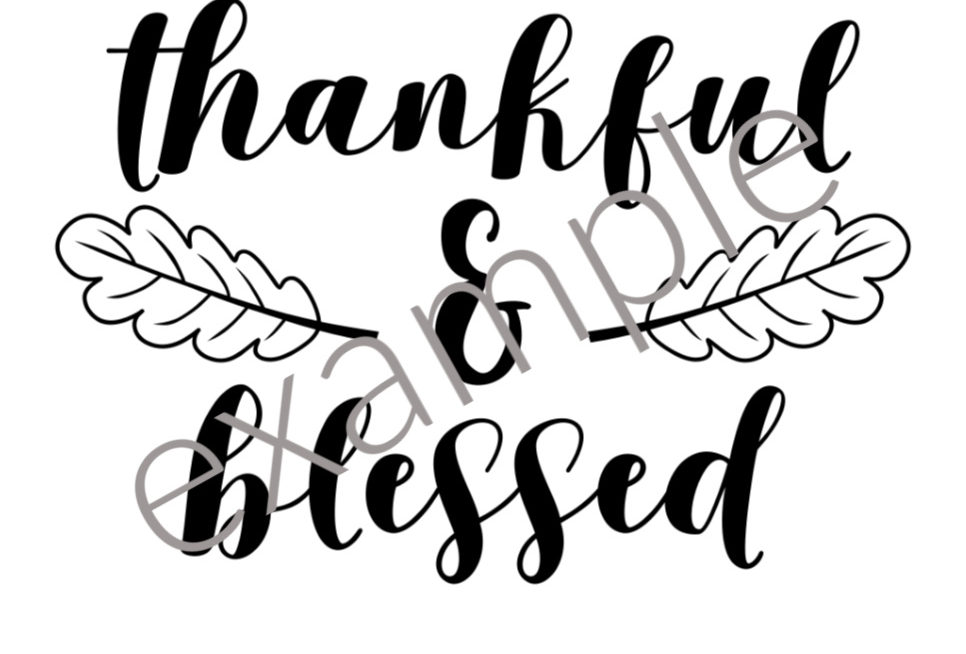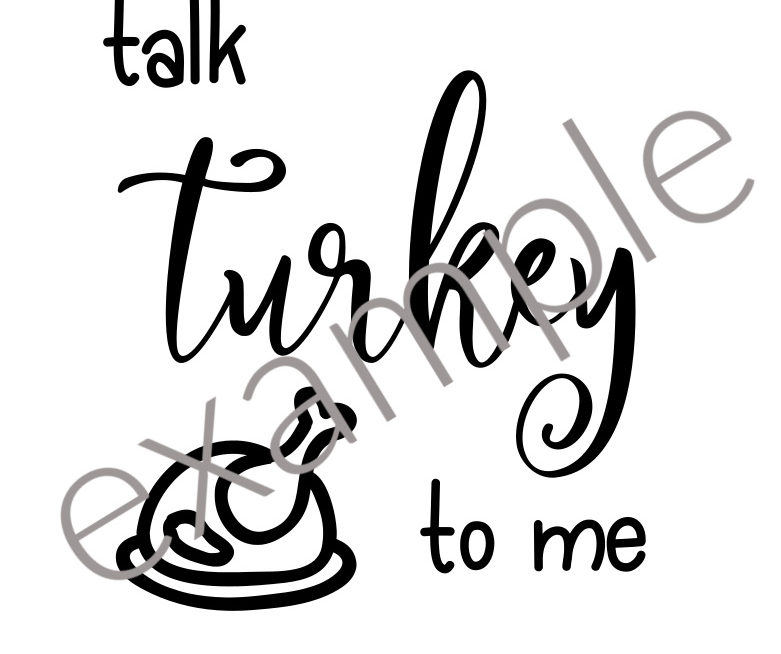 I hope you've enjoyed these Thanksgiving Cricut Project ideas!
What's your favorite part of Thanksgiving? Mine is spending time with my family, stuffing, sweet potatoes and Pecan Pie!
Happy Holidays!
Related Articles
Thanksgiving Cricut Projects + Free SVG Files!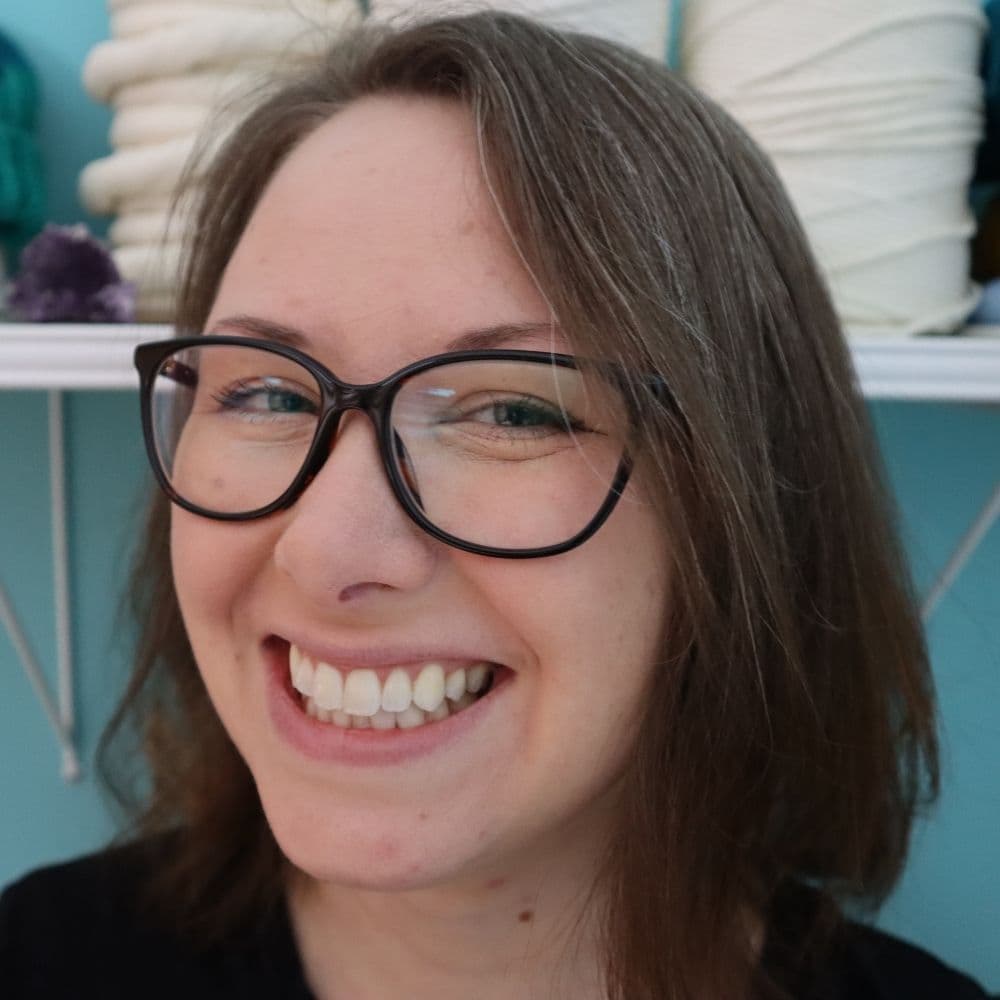 Crystal Martin is the crafty lady behind Marching North. She loves sharing easy to follow tutorials and patterns for macrame, crochet, punch needle, and pretty much anything else involving yarn or textiles.
Her work has been featured on Creative Fabrica, Craft Gossip, Ravelry, as well as her own site and YouTube channels.