Are you trying to figure out what is the best Cricut machine for you?
When you're looking for a new machine, it can be super difficult to decide which Cricut to get. What does a Cricut Maker do, anyway? What makes it so special?
I know what you mean. It's not a small purchase so you definitely want to do your research.
Let me help you out and answer some of the most commonly asked questions about the Cricut Maker and tell you why I think it's the best Cricut to buy!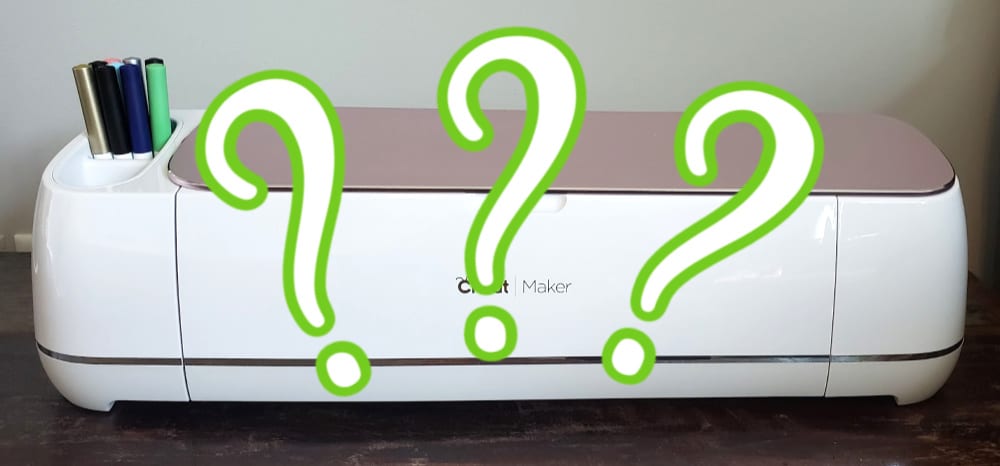 PS — This is NOT a sponsored post. I bought my Cricut Maker for myself on my birthday and I paid full price.
Well, I think it was on sale, but that's beside the point.
I'm not trying to discount any sponsored Cricut Maker reviews, because in the end, I love my Maker, so they are right!
This is my Cricut Maker review and FAQ after buying one and falling in love with it.
Keep reading to find out everything you need to know about the Cricut Maker before you decide to take the plunge and get one of your own.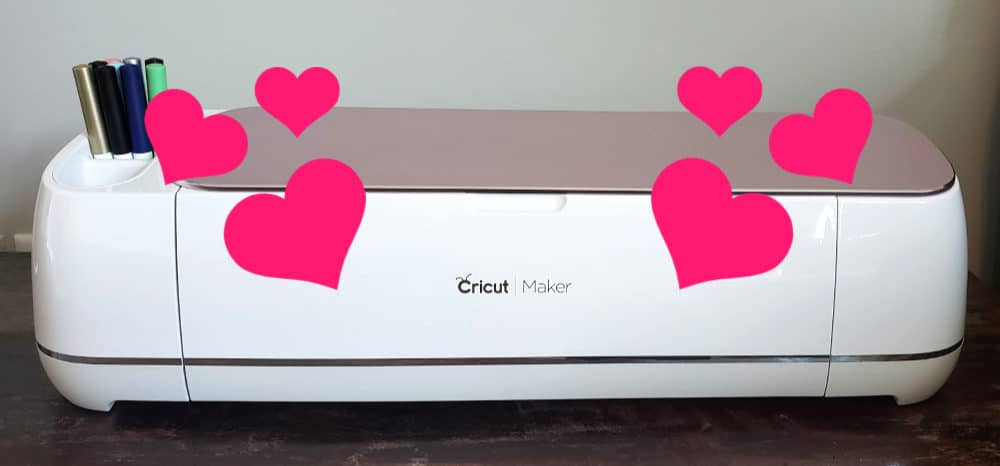 (This post contains affiliate links. If you click one and make a purchase, I may receive a small commission at no extra cost to you. Read the disclaimer here. Thank you for your support!)
Wait, What About the Cricut Maker 3?
Cricut recently announced their launch of the new Cricut Maker 3 and the Cricut Explore 3.
These new versions of their most popular machines are more powerful, can cut without a mat using Smart Materials, and cut faster than ever before!
Since this article is all about the Cricut Maker, let's quickly look at the difference between the original Maker and the Maker 3.
Difference Between the Cricut Maker 3 and the Cricut Maker
The main differences between the Cricut Maker and the Maker 3 are that with the new Cricut machine, you can cut without a mat using Smart Materials, and you can also cut up to 2X faster.
With the original Cricut Maker, you are stuck using a mat for every project and the maximum length of material you can cut is 24″ long.
Besides that, both machines are equally powerful and all the Cricut Maker tools work on BOTH machines.
The Cricut Maker 3 does NOT come with any mats, and it only includes the Fine Point blade which is really a shame if you ask me.
One of the main perks of the Maker line is the ability to use other tools like the Knife Blade!
So if you get a Cricut Maker 3, you'll want to get a machine bundle deal, plus pick up a cutting mat bundle. Here are links to everything I recommend you grab to start out:
Then if you want to get the Quick Swap housing and all the different tips, figure out which one you want to try first and try to find the housing and one of the tips bundled together, like this one that includes the Engraving tip.
Cricut really seems to be pushing Smart Materials with the new models.
Do You Need to Upgrade to a Cricut Maker 3?
If you already have a Cricut Maker, I would say no, you don't need to upgrade.
I have a Cricut Maker and I'm not rushing out to buy a Maker 3 at the moment. They both still use all the same tools and I'm fine with using mats for my projects.
That being said, if you have an older model of Cricut (or you don't have one at all), it might be worth getting the Maker 3. Especially if you want to use Smart Materials or if you want to cut super long designs out for wall decals or make several shirts at once.
The regular Cricut Maker is still a very solid choice and you might be able to find a good deal on it since the new models are out!
---
OK, now that we've talked about the Cricut Maker 3, let's continue on with the Cricut Maker!
What can you cut with the Cricut Maker?
The Cricut Maker can cut over 200 different material types with its different blades.
It cuts all the usual Cricut crafting materials like vinyl and cardstock with the FinePoint Blade. But wait, there's more!
Here are some of the most popular different materials the Cricut Maker can cut.
Tooling and Garment Leather


The Maker can cut heavy-duty leather from 2-3 oz up to 6-7 oz with the Knife Blade and Strong Grip Mat.
One of my favorite uses for cutting leather with the Maker is DIY Leather Earrings!
Check out this article to learn more about cutting leather with the Cricut Maker.
Felt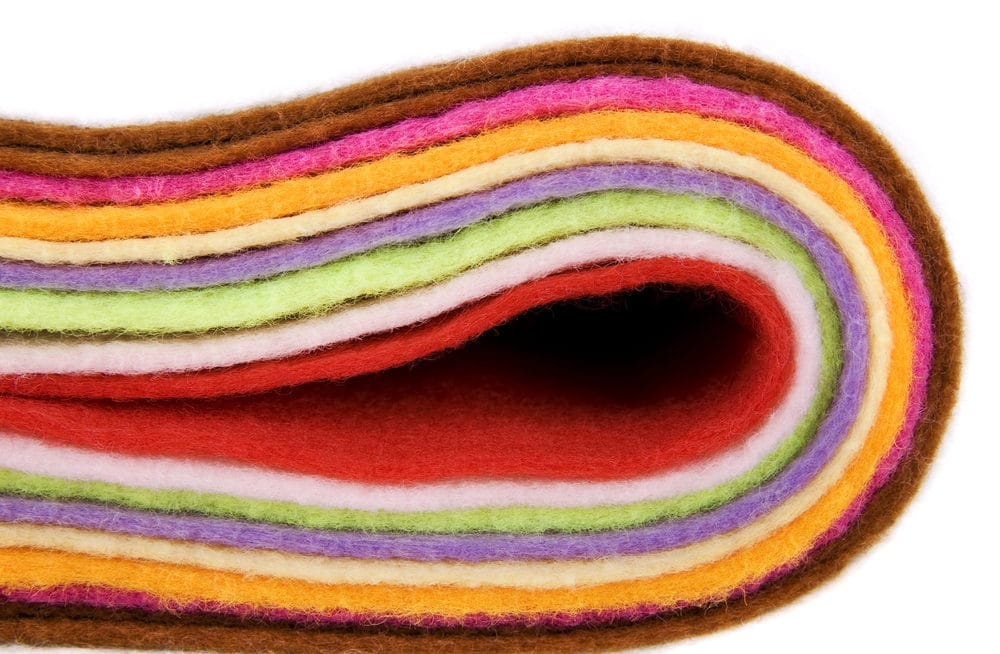 With the Rotary Blade and Fabric Grip Mat, the Maker can cut through all kinds of craft felt like butter. It can even cut thick wool felt.
This one has been a game-changer, there are so many awesome things you can make with felt!
Here's a felt project I did (with a free SVG file) for my kids Halloween costume as an example.
Balsa and Bass Wood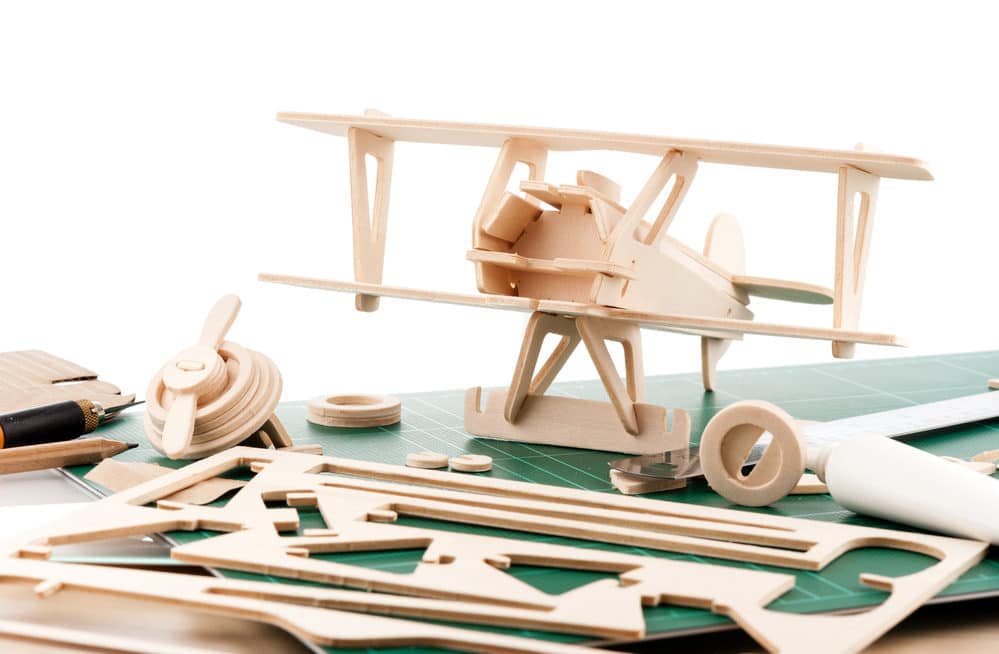 This is the thing that made the Cricut Maker famous. Using the Knife Blade and Strong Grip Mat, you can cut Balsa and Basswood up to 1/16" thick.
You can make layered shadow boxes, wood coasters, name puzzles, and so much more!
Chipboard
alt="chipboard"
The Maker can cut heavy 2.0 mm chipboard with the Knife Blade and Strong Grip Mat.
This versatile material can be used to make all sorts of cute home decor, tags, boxes, frames and more.
Matboard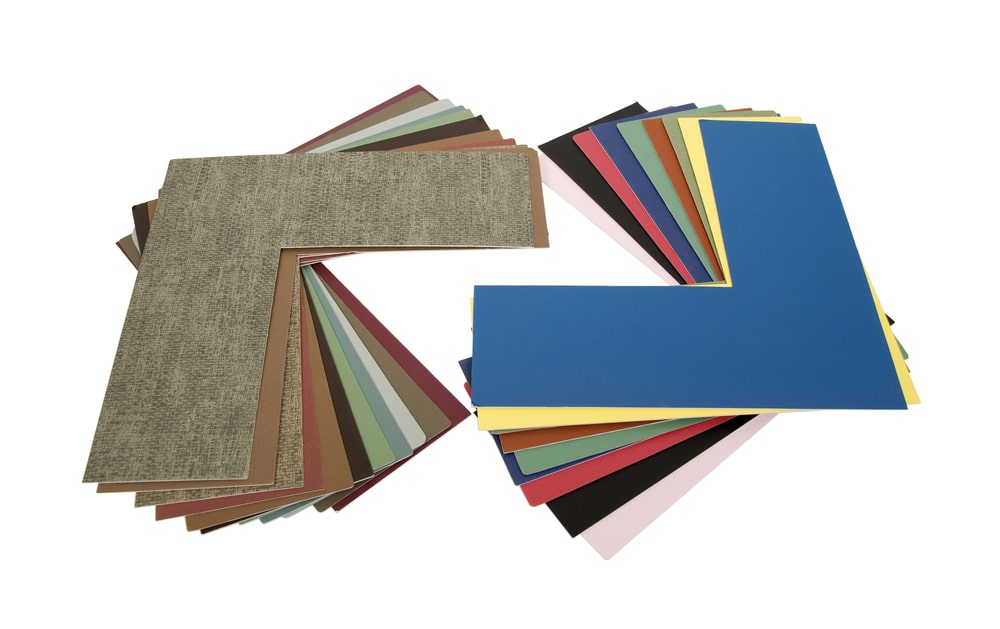 Using the Maker and the Knife blade, you can cut your own matboard!
Instead of going to a frame shop, you can pick up frames and matboard at the store and cut the mats for your photo frames in no time flat.
All the Fabric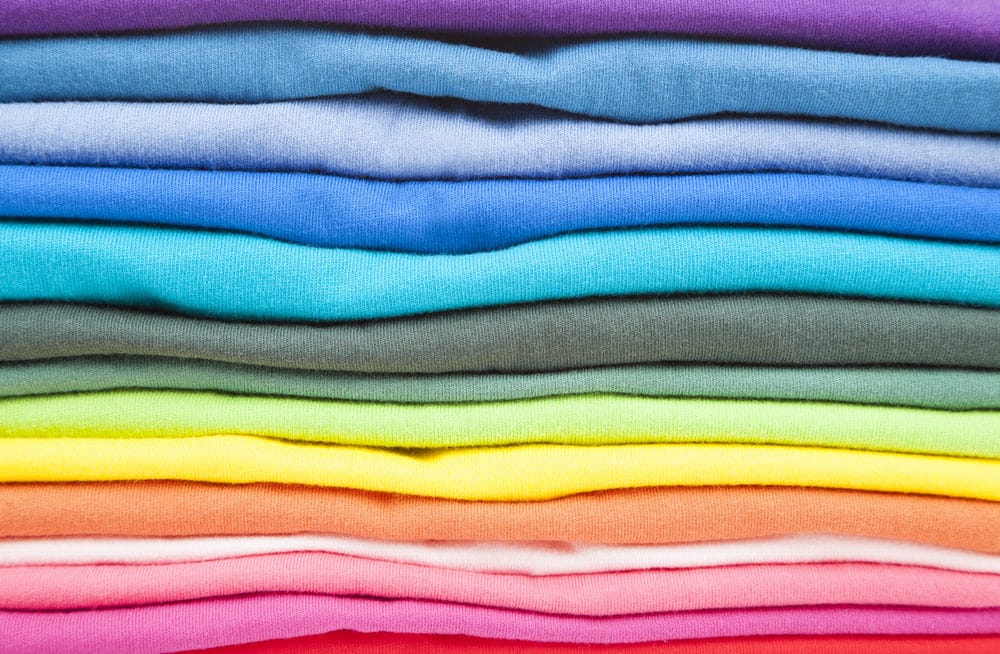 I know that isn't terribly specific, but the Maker can cut pretty much any fabric thanks to the Rotary Blade and Fabric Grip Mat.
From thin, delicate fabric like organza and gossamer to heavier fabrics like denim, cotton duck and Monk's cloth, cutting fabric is a breeze.
You can even cut quilt batting with the Maker!
If you're a quilter or sewist, the Maker is the best Cricut to buy because it eliminates cutting out all those pieces by hand. Your Cricut can also mark your sewing pieces using the washable fabric pen. This is a game-changer!
Plus, there are digital sewing patterns available in the Design Space library from brands like Riley Blake and Simplicity, so you can get right down to stitching.
What Tools and Blades are Compatible with the Cricut Maker?
The Cricut Maker has so many tools you can use! With the QuickSwap housing, also known as the Adaptive Tool System, serious crafters can expand their Cricut Maker's horizons, big time.
Let's look at each tool and blade to see what types of materials they're compatible with:
Fine Point Blade

With the Fine Point Blade, you can cut delicate materials like paper for paper crafts, crepe paper and tissue paper for paper flowers, vinyl decals, greeting cards, and other paper projects. Any paper crafter will love using this blade!
Knife Blade

The Knife Blade is sort of like the Deep Cut Blade on steroids. It's basically an X-acto knife that your Cricut Maker controls, which is awesome! You can use it to cut thicker materials like balsa wood, leather, chip board and more!
Engraving Tip

With the Engraving tip, the Maker can engrave on thin aluminum or copper, leather, thin acrylic, balsa wood or basswood, etc.
You can make custom dog tags, jewelry, keychains, and more!
Debossing Tip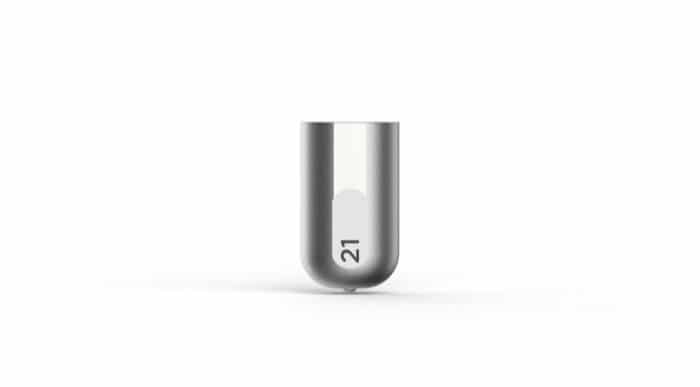 With the Debossing tip, the Maker can deboss fine patterns on cardstock, poster board, leather, matboard, craft foam, and other materials.
It has a tiny rolling ball tip that rolls over the surface of your project instead of scraping across.
Perforating Tip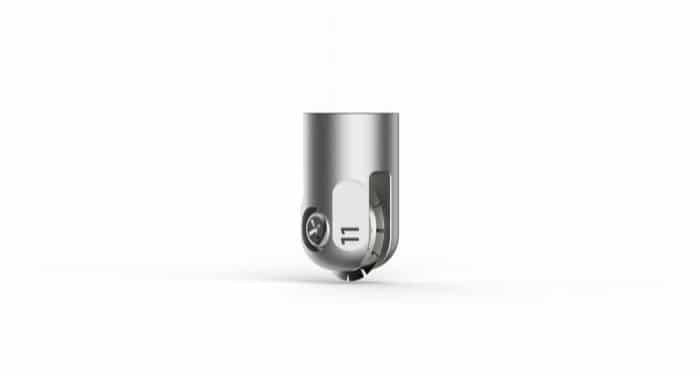 With the Perforating tip, you can make all kinds of easy tear-off projects, like raffle tickets, journal pages, and easy to tear out coloring pages.
Wavy Blade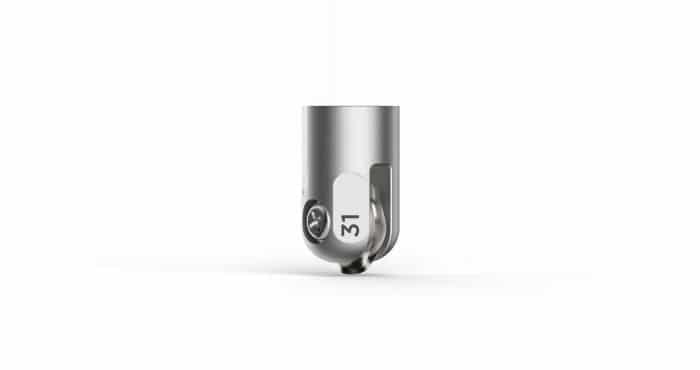 With the Wavy Blade, you can cut fun wavy edges on your project with no extra guesswork.
It's basically a wavy rotary blade, so it can cut fabric as well as vinyl, paper, etc.
Scoring Wheel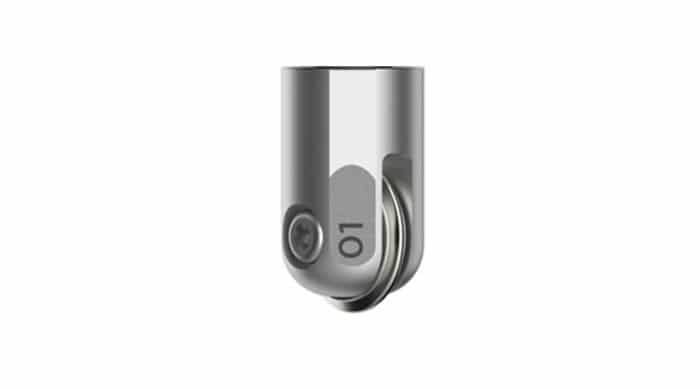 Besides the scoring stylus (which works with the Cricut Explore machines as well), the Maker has two scoring wheels: the Single Scoring Wheel and the Double Scoring Wheel.
The Single Scoring Wheel is best for thinner materials like paper and cardstock, and the Double Scoring Wheel is great for scoring thicker materials like posterboard and craftboard.
Deep Point Blade

The Deep-Point Blade is similar to the Fine Point Blade, but has a 60 degree angle instead of a 45 degree angle.
What does this mean? Basically it's quite a bit sharper and can be used to cut thicker materials than the Fine Point Blade.
It can't handle as thick of materials as the Knife Blade, though. It's in between the Fine Point Blade and the Knife Blade.
Use it for cutting craft foam, thin leather, corregated paper, magnet sheets, and more.
Bonded Fabric Blade

The Bonded Fabric Blade was what Cricut had available for cutting fabric before the Rotary Blade.
You can cut bonded fabric with it, which means you have to put something like Heat 'N Bond on the back of the fabric before cutting.
Since we're specifically looking at the Maker in this article, don't bother getting this blade because the Rotary Blade can cut unbonded fabric anyway!
At this point the Bonded Fabric Blade is mostly used for the Explore machines.
Foil Transfer Kit

The Foil Transfer Kit is a fun tool you can use with your Maker to add some shine to your projects!
You insert the special tips into your machine's tool holder and you'll need Cricut Foil Transfer sheets.
It works great with most papers, like cardstock, vellum, sticker paper and more, plus you can use it on other materials like faux leather and matboard!
How is the Cricut Maker Different from the Cricut Explore Line?
Besides the Adaptive Tool System, what makes the Maker different from the Cricut Explore Air 2? Here are a few of the upgrades:
The Cricut Maker has a 10x greater (or more) cutting force than the Explore series.
Even after making several cut passes, the Cricut Maker's intelligent pressure control adapts the blade's pressure to the material you're cutting.
It has a sophisticated steering mechanism that constantly adjusts the blade's direction to cut cleanly and accurately.
It also makes sure that you're using the correct blade before it starts cutting, and if not, it reminds you to switch it out. (This has saved me a ton of times!)
There isn't a dial on the outside of the machine, instead everything is selected inside of Design Space and it'll give you a heads up if your settings aren't quite right for what you're making.
Add in the bonus of additional blades and tools becoming available in the future, and it's easy to see why the Cricut Maker is such a powerful tool for any serious crafter!
What Blades Come with the Cricut Maker?
The Cricut Maker comes with two blades out of the box:
Fine Point Blade + Housing (for cutting paper, vinyl, and making intricate cuts in light to medium-weight materials)
Cricut Rotary Blade + Housing (for cutting fabric)
The Cricut Maker does NOT come with the Cricut Knife Blade, or any of the Quick Swap Adaptive Tool System options (like the Cricut Scoring Wheel or Engraving tip). You'll have to purchase them separately.
If you plan to cut heavier materials you'll need the Knife Blade for sure, plus a Strong Grip mat.
I recommend picking up a few replacement blades too. There's nothing worse than needing a new blade in the middle of a project and not having one!
What else does the Cricut Maker come with?
Besides the blades, the Cricut Maker comes with:
USB Cable and Power Cord
Fine Point Pen
Welcome Booklet
Quick Start Guide
Materials to make a demo project
The Maker I ordered was part of a bundle that came with several rolls of adhesive and iron-on vinyl, fabric, faux leather, and sticker paper.
I separately ordered the Knife Blade and StrongGrip Mat as well.
Getting a bundled deal is a good plan so you have supplies to work with when you first get your machine.
If you're new to cutting machines (as I was) you won't know what you need to get at first anyway, so this gives you some materials to try out and learn with.
What Computer Do You Need to use the Cricut Maker?
Hardware and Operating Systems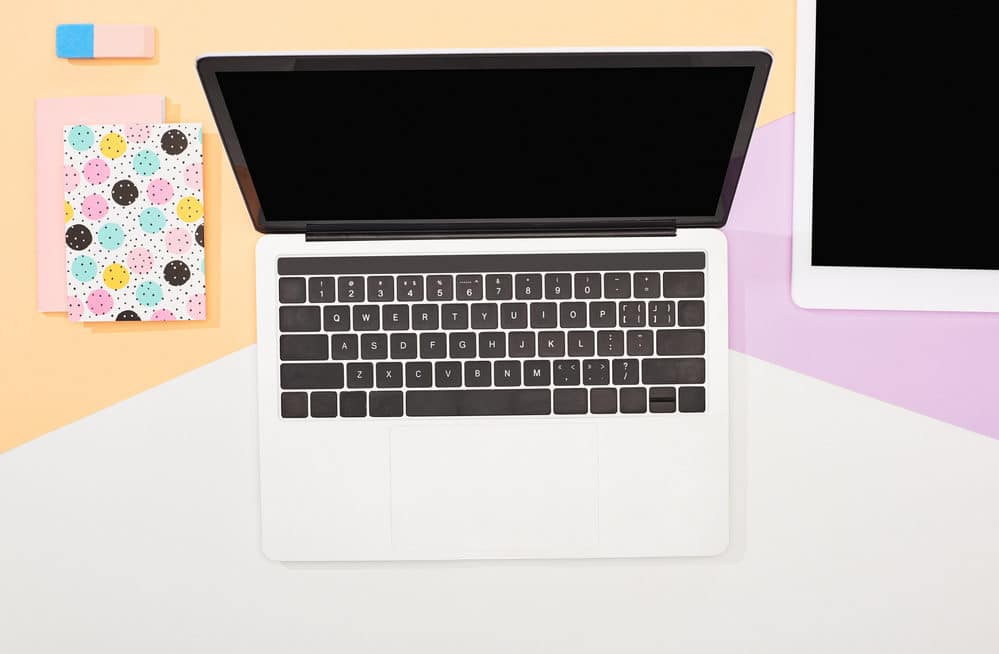 The main things you'll need to use the Maker are a computer, tablet, or smartphone.
When using the Knife Blade to cut a project, you'll need to have the desktop version of Design Space running on a computer, it's not compatible with the mobile app.
However, for other cutting tasks, or just working on your design, the mobile app is fabulous.
Here is a quick list of operating system requirements:
PC: Windows 8 or newer
Mac: OS X 10.12 or newer
iPhones & iPads: iOS 10 or newer
Android: Android 6.0 or newer
Unfortunately, Chromebooks don't work with Design Space. There is a way to use Design Space on it by downloading the Android app in the Play Store, but it won't pair up with the machine. Trust me, I've tried!
I can log into Design Space though and work on projects on my Chromebook, so that's something.
According to what I've read, you're supposed to pair your Cricut via Bluetooth and when prompted, enter the pin "0000". I did that and it said connection failed every time I tried.
If you only have a Chromebook, you'll need to upgrade to one of the other above mentioned devices to use the Maker (or any cutting machine).
I have an iPhone, an Android phone, an iPad Air, and a laptop with Windows 10, and a iMac desktop computer with Big Sur and Design Space works great on them all. The Chromebook…not so much.
What are the Must Have Cricut Maker Accessories?
The Cricut Maker has a lot of potential to make some amazing things, but you'll need to get a few new tools and extra Cricut accessories to create certain projects.
If you're shelling out the extra money for the Maker, you absolutely need the Knife Blade and StrongGrip mat.
I also highly recommend the Cricut Easy Press 2 if you'll be doing any type of iron on project. It works so much better than a regular iron!
I recently got one of the 12″ x 10″ models and it's seriously awesome. It comes in smaller sizes as well including the tiny Easy Press Mini that works perfectly for hats, shoes, and other small projects.
And there are lots of awesome pens and markers you can use with the Maker, including Infusible Ink pens, which you can use to draw designs onto laser paper that can be transferred PERMANENTLY to certain fabrics and other materials!
There are lots of other amazing accessories that will make using your machine so much more fun. Check out this list of must have Cricut Maker accessories!

How big is the Cricut Maker?
Its footprint is 22.6 x 7.1 x 6.2 inches and it weighs a little over 15 lbs. The max cutting area is 23.5×11.5" if using the 12×24" mat.
When you aren't using the Maker, it folds up all nice and compact. To open it, you just lift up on the top and it slowly unfolds.
There's also convenient storage space inside the fold-down panel and a spot for pens and blades on the top left of the machine.
Is it worth the price?
That's the million-dollar question. As someone who paid full price for the Cricut Maker (and isn't made of money), YES it is worth the price.
There's so much potential to make projects as a hobby or to sell if you're looking for a side income.
One of the reasons the Cricut Maker is superior to other machines (like the Explore series) is it's cutting force of 4 kg.
That's 10 times the cutting force of the Cricut Explore line, and the reason it's able to cut through thicker materials and fabrics with ease.
The Maker is a powerful machine that's very well made and will last for years to come.
Cricut has plans to keep making new QuickSwap tips to upgrade the Maker's capabilities, and who knows what new tools they will release for it in the future.
If you're a person who loves a wide range of crafts and also saving time, the Cricut Maker is a great investment.
What about Cricut Design Space? Is it free or not?
I have noticed a lot of people asking about this and I've seen some bad information floating around, so let me just set this straight.
Cricut Design Space is totally free to use.
You do not have to pay a monthly fee just to use your Cricut (and that goes for any of them).
The only thing you have to pay monthly (or annually) for is Cricut Access, and that's totally optional.
What is Cricut Access?
If you sign up for a Cricut Access subscription, you'll get access to over 30,000 images, over 1,000 projects, and more than 400 fonts.
I recently signed up and I think it's completely worth it just for the sheer convenience of the images and fonts being right there in Design Space.
Can you upload your own image files and fonts to Design Space?
If you have fonts installed on your computer, SVG or other image files you've downloaded or SVG files you've created in Illustrator or Inkscape, you can absolutely upload those to Design Space as well!
You can also get loads of amazing SVG files and fonts on sites like Creative Fabrica.
I talk about how to upload files into Design Space in this article.
You can get great fonts and design elements online and upload them to use in Design Space as well as all the other programs you have on your computer.
One thing to keep in mind regarding fonts is if you use the Cricut pens to write words on a project, Design Space has certain fonts that will write normally like handwriting.
With most fonts, the Maker will draw the outline of the letters with white space in the middle.
There are special fonts in the Design Space font menu that are made to work with the pens (or engraving tool) as one single line.
Where can you get a Cricut Maker?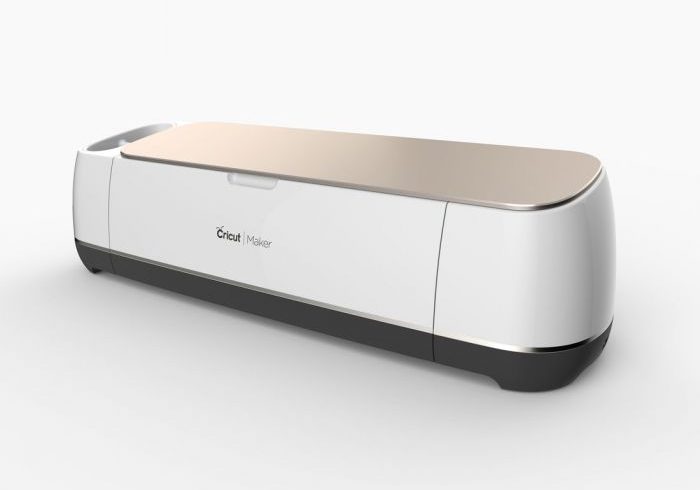 There are a few places you can buy the Cricut Maker. The first two places I would recommend checking are the Cricut website and Amazon.
Cricut Website – my favorite place to buy a new machine
Michael's
Hobby Lobby
Walmart
QVC
Cricut products are almost always excluded from the coupons they have at Michael's and Hobby Lobby. Believe me, I've checked.
On the Cricut website, you can find Cricut Maker bundles that come with materials and other Cricut essentials, which is a plus. And they have lots of sales that will save you some serious cash!
What Can You Make with a Cricut Maker?
There are SO many things you can make with a Cricut Maker, there's no way I'll be able to list them all here without writing a crazy long article!
But here are a few awesome Cricut project ideas:
Custom Iron On T-Shirts
Etched Wine Glass
Custom Coffee Mug
3D Greeting Cards
Paper Flowers
DIY Christmas Ornaments
Baby Onesie
Custom Tote Bag
Infusible Ink Coasters
Layered Shadow Boxes
Gift Boxes
Wooden Bookmark
Leather Journal
Removable Window Cling
Car Window Decals
Farmhouse Wall Decor
SO much more!
What other different types of Cricut machines are currently available?
There are some other great models of Cricut machine on the market at the moment! Here are the current models besides the Cricut Maker:
Cricut Maker 3 – upgraded version of the Cricut Maker with new features like the ability to cut Smart Materials without a mat and cut up to 2 times faster!
Cricut Explore 3 – upgraded version of the Cricut Explore 2 that can cut Smart Materials without a mat and cut 2 times faster than the previous model
Cricut Joy – Adorable mini Cricut that works with Smart Materials exclusively, has a tiny footprint, and is perfect for cutting vinyl, making labels or creating custom cards
The Cricut Maker and the Cricut Explore Air 2 are still available as well, don't worry!
So, what's the best Cricut to buy for beginners?
That all depends on what you want to do with your Cricut.
I started out with the Cricut Maker as a total cutting machine newbie. Being able to cut leather was the thing that I was excited about, so there was no reason to get one of the other machines.
After I got the hang of it, I started making things with iron-on, vinyl, chipboard, paper, cardstock, felt, faux leather, and more.
It opened up a whole new world of crafting that I had never tried before!
That being said, the other machines Cricut offers are also excellent options.
If you're looking to make cute iron-on tee shirts, cards, scrap booking stuff, wall art, and things like that, you would be totally fine with one of the less expensive options, like the Explore series or the Cricut Joy.
In Conclusion
I hope this article has helped you decide if the Cricut Maker is right for you.
If you take the plunge and get one, you'll love it! It opens a whole new world of crafting and makes it possible to make amazing things quickly!
After you pick your perfect Cricut machine, check out my Guide to Cricut Design Space to learn what everything does and prevent Cricut Newbie Overwhelm!
Related Articles
The Ultimate Guide to the Cricut Maker (What It Can Do & Why You Need One!)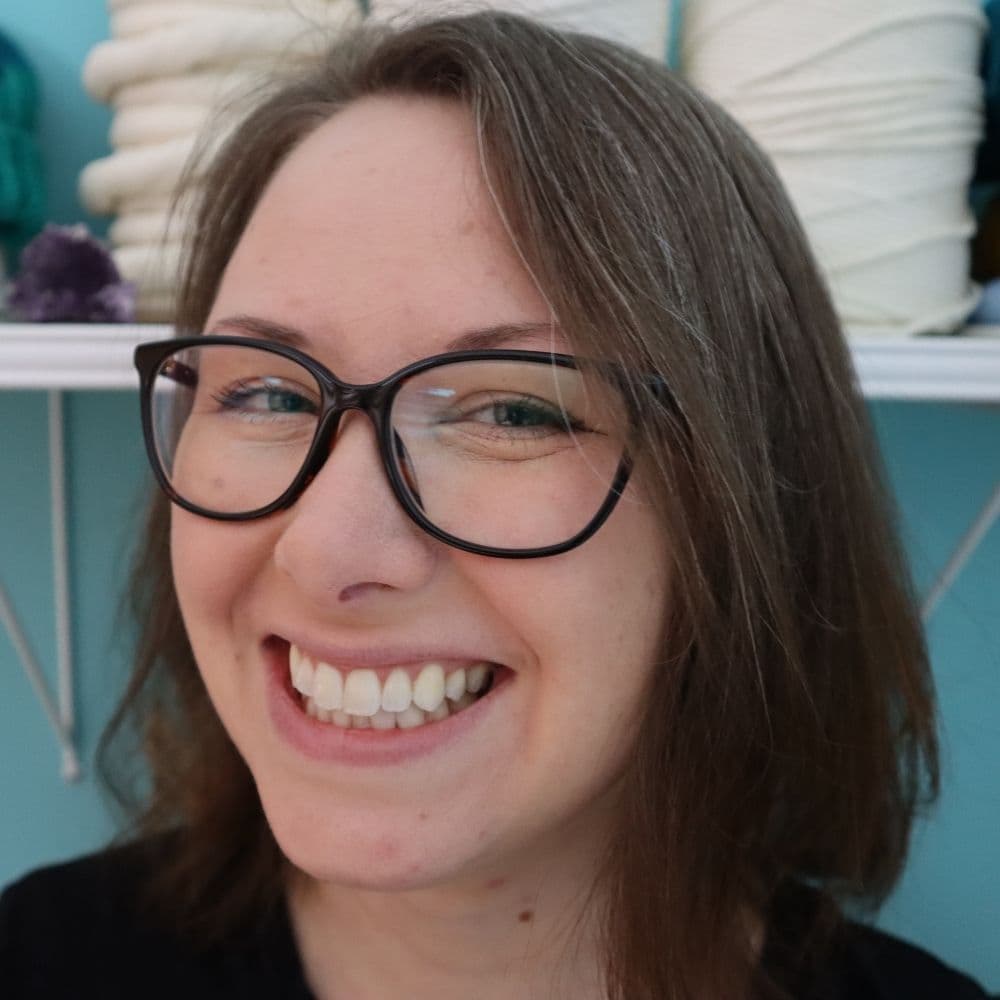 Crystal Martin is the crafty lady behind Marching North. She loves sharing easy to follow tutorials and patterns for macrame, crochet, punch needle, and pretty much anything else involving yarn or textiles.
Her work has been featured on Creative Fabrica, Craft Gossip, Ravelry, as well as her own site and YouTube channels.