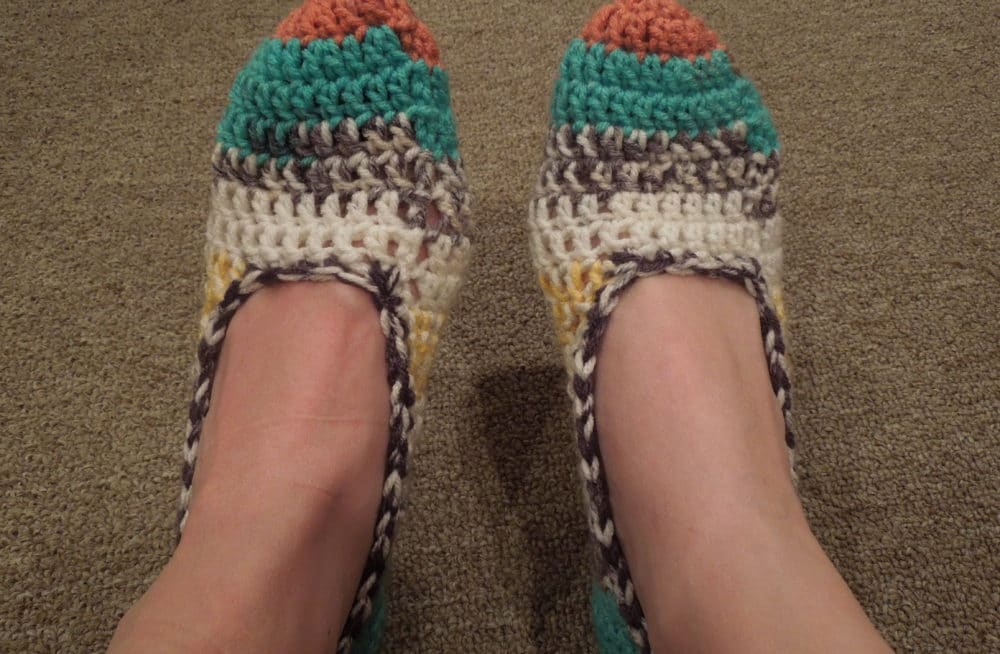 These simple crochet slippers are perfect for a quick gift or if you have chilly feet and you're short on time!
I know I can't be the only one who has a hard time finding crochet patterns for slippers that fit my feet right. I created these crochet slippers with narrow feet in mind because I wanted some cute little slipper flats that will stay on my feet!
If you're looking for a great basic baby booties pattern for the newborn babies in your life, make sure to check out my Simple Newborn Baby Booties!
Copyright info: You are welcome to sell what you make while using this pattern, just don't copy and paste this pattern or use my pictures anywhere. Instead, feel free to share a link for people to come to my site and get it themselves.
Simple Crochet Slippers For Narrow Feet | Free Pattern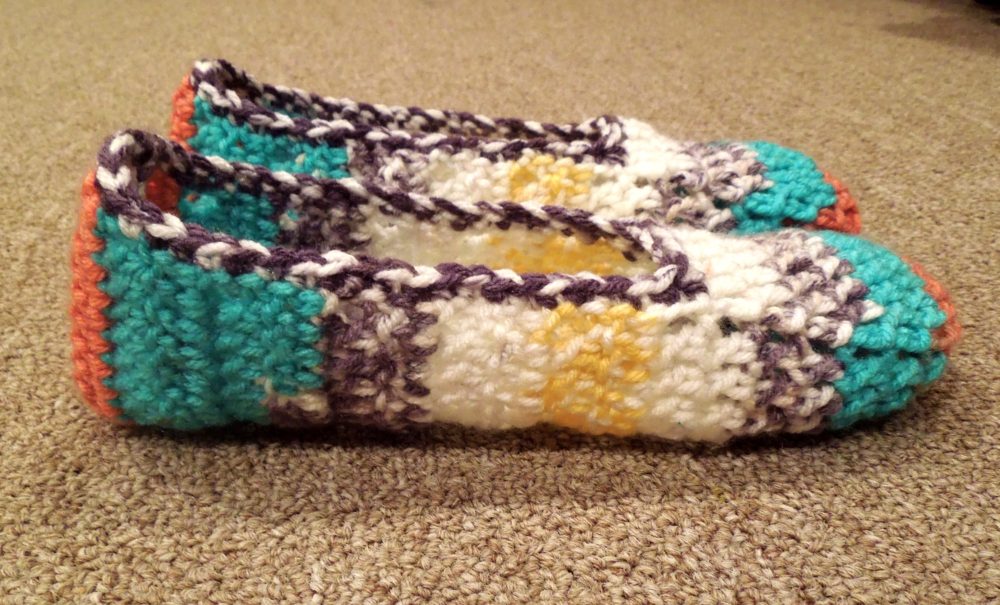 (This post contains affiliate links. If you click one and make a purchase, I may receive a small commission at no extra cost to you. Read the disclaimer here. Thank you for your support!)
Size is roughly women's 9.5 US. The length can easily be increased or decreased by adding or subtracting rows as noted in the pattern.
I used worsted weight yarn and a 4.25 mm hook and the terms are US.
The yarn I used was Hobby Lobby's I Love This Yarn! in Painted Canyon.
Make 2.
Note: The chain 3 at the beginning of each row DOES count as the first stitch.
1. Make a magic loop, ch 3. Dc 7 in loop, sl st to join.
2. Ch 3, dc in same st, 2 dc in each st after that, sl st to join.
3. Ch 3, *2 dc in next st, 1 dc in next* Repeat from * around, sl st to join.
4 – 8. Ch 3, dc around, sl st to join.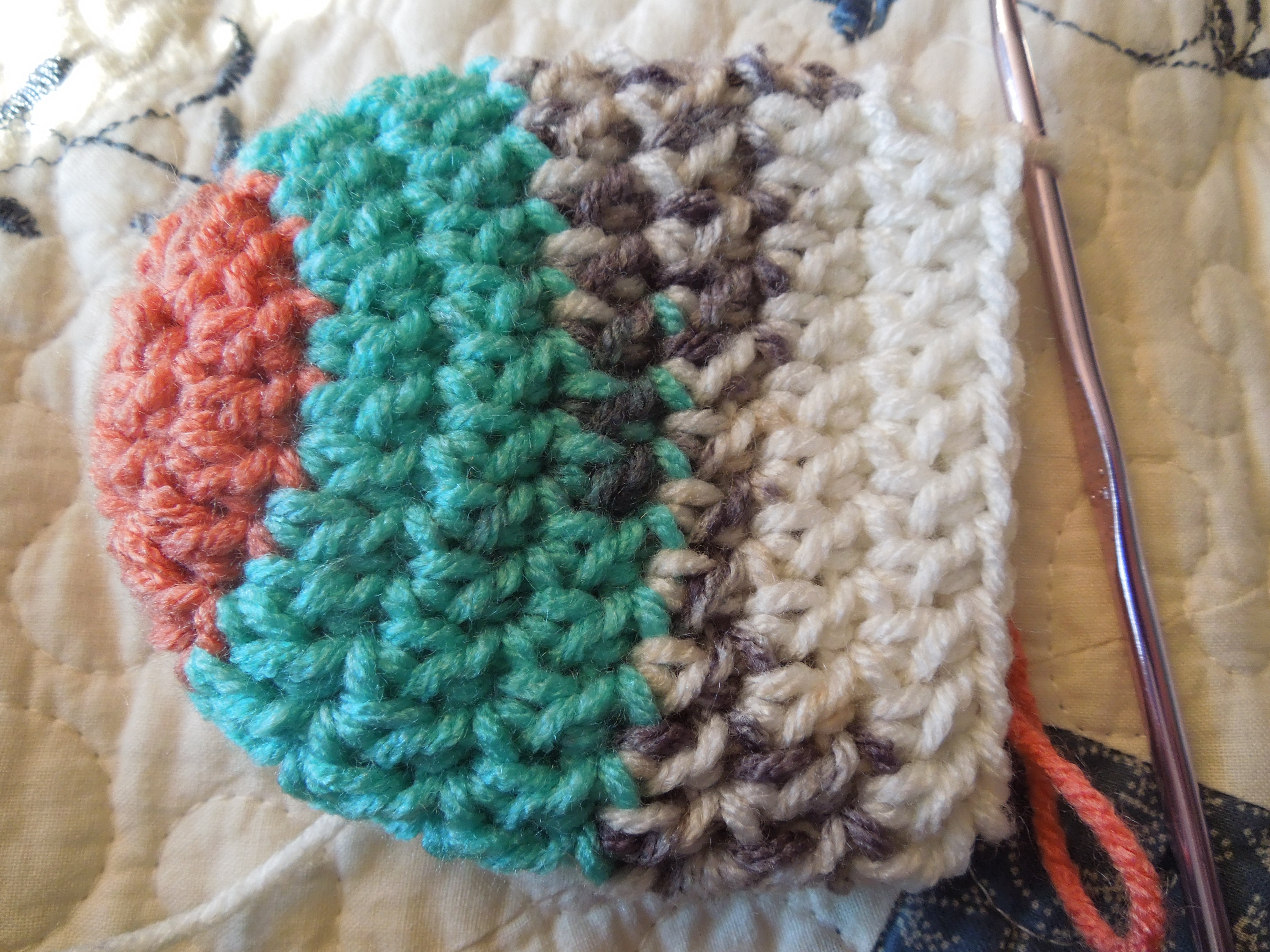 -Begin working in rows-
9 – 18. Ch 3, dc in next 18 st, turn. (19 sts total) Here's where you can make the slipper longer or shorter by adding or subtracting rows, I wrote this to fit my size 9.5 foot.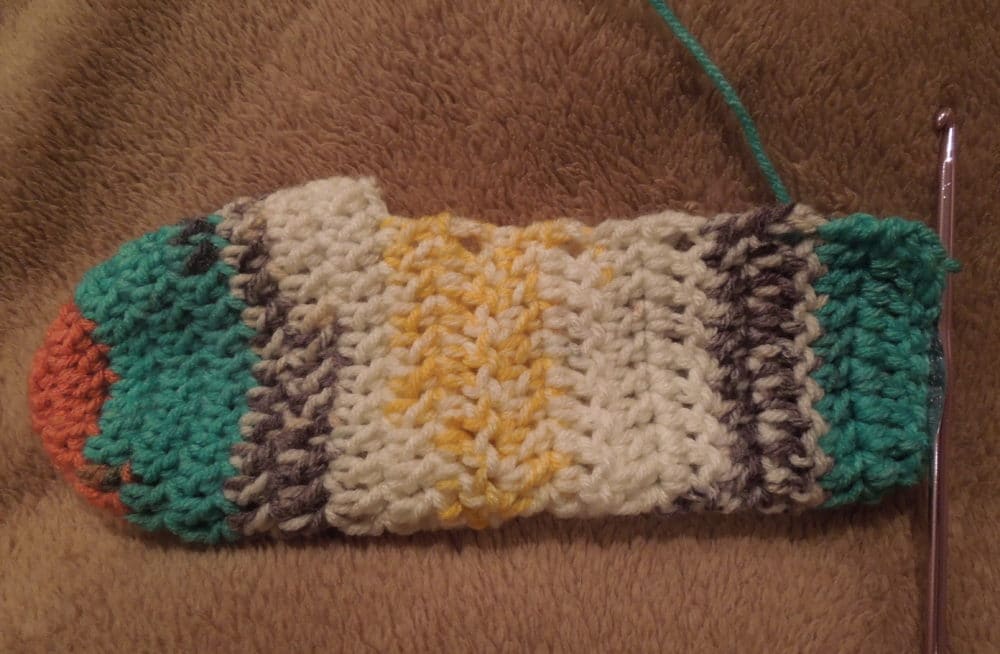 The next couple of rows have increases and decreases that make the back of the slipper come up higher on your heel and helps it stay on a little better
19. Ch 3, dc in same st, dc in next 8 sts, 2 dc in next st, dc in next 8 sts, 2 dc in last st, turn. (22 sts total)
20. Ch 3, dc in same st, dc in next 8 sts, dc2tog twice, dc in next 8 sts, 2 dc in last st, turn. (22 sts total)
21. Ch 1 (counts as first sc), sc in same st and in next 10 (11 sc total). Fold slipper in half with right sides facing and sl st together, turn right side out, ch 1.
22. Sc evenly around opening, making 2 sc in the side of each dc until you get to the corners near the toe. Then, sc3tog in corner, sc across next 3 sts, sc3tog at other corner, continue to sc around other side, join to first sc.
Finish off and weave in ends. Done!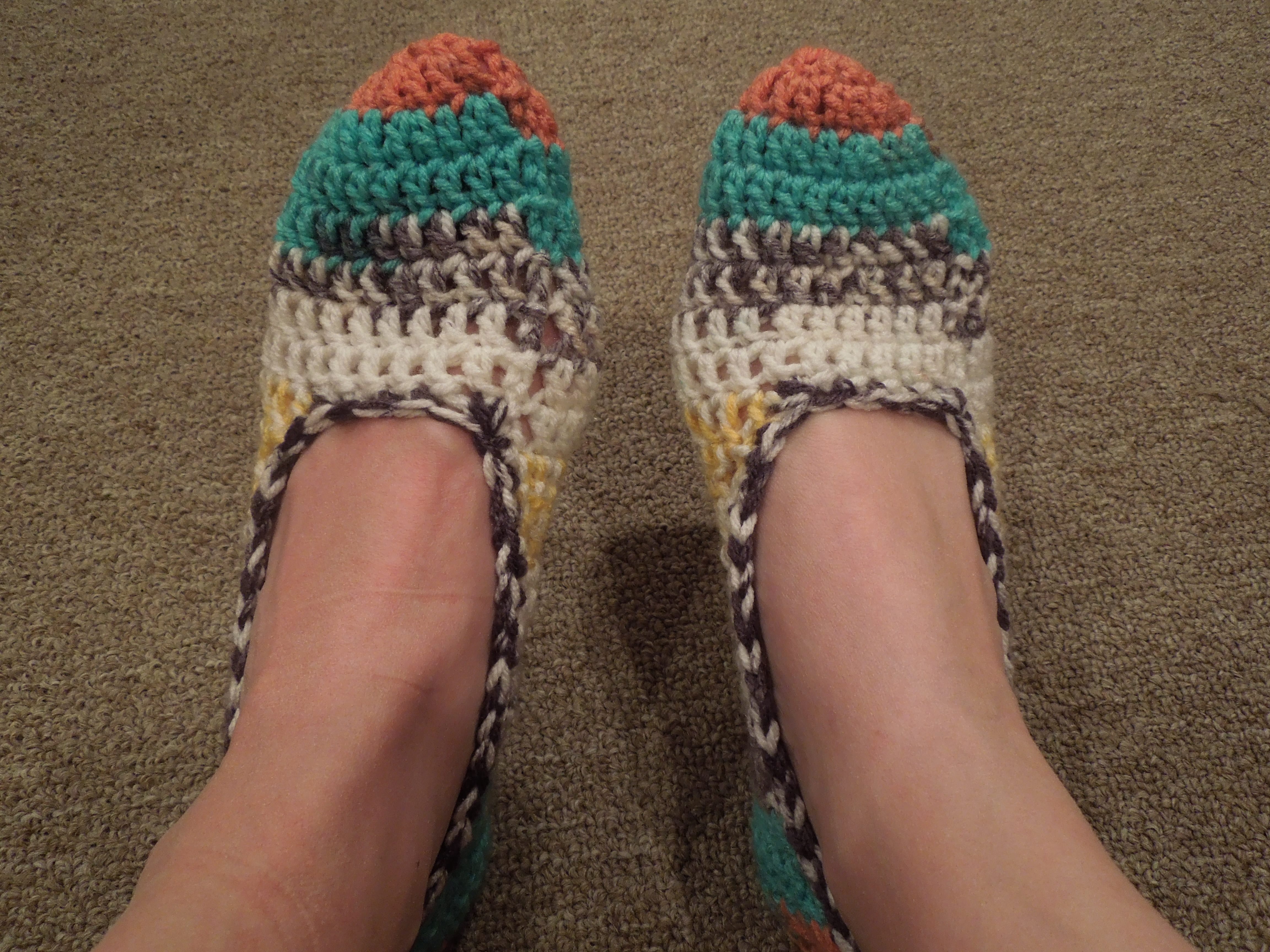 Related Yarny Articles
Comment below and tell us if you make these and how they turn out!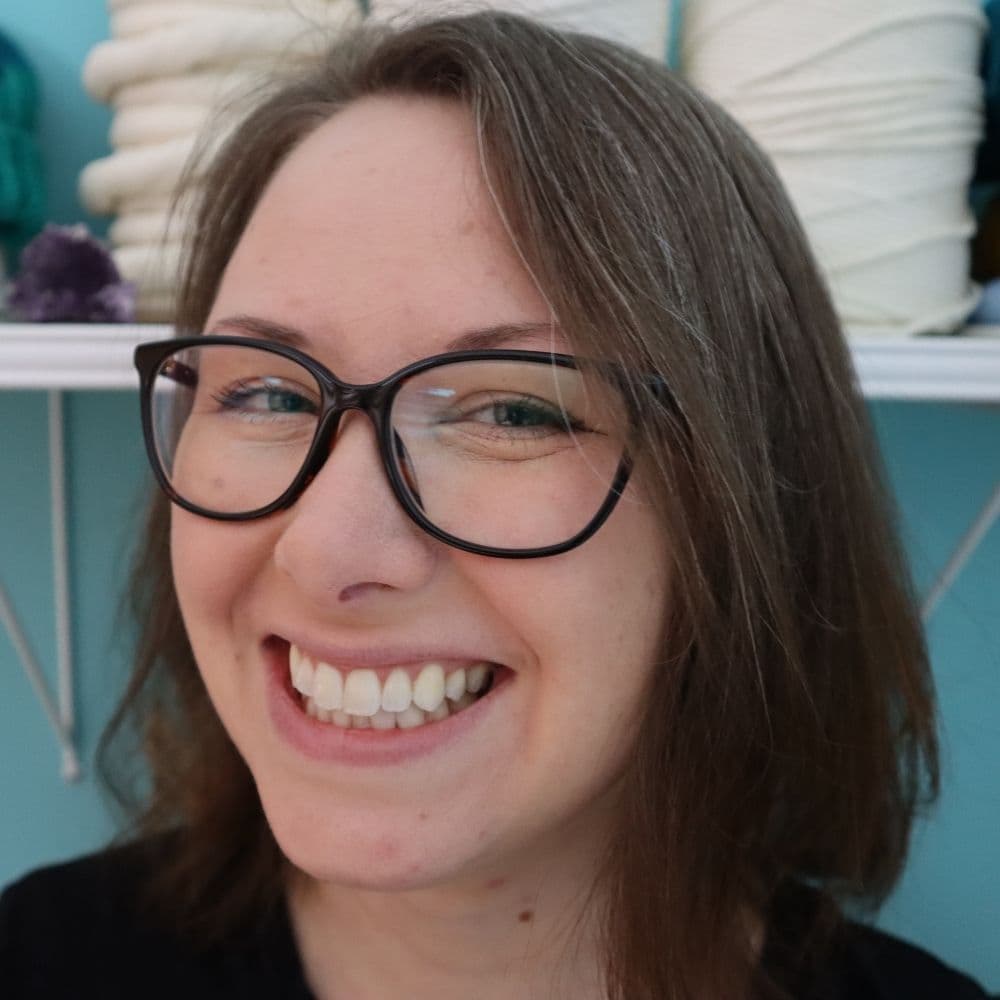 Crystal Martin is the crafty lady behind Marching North. She loves sharing easy to follow tutorials and patterns for macrame, crochet, punch needle, and pretty much anything else involving yarn or textiles.
Her work has been featured on Creative Fabrica, Craft Gossip, Ravelry, as well as her own site and YouTube channels.