These Heart Layered Faux Leather Earrings are perfect for Valentine's Day, or any time you want to add a little extra romance to your outfit!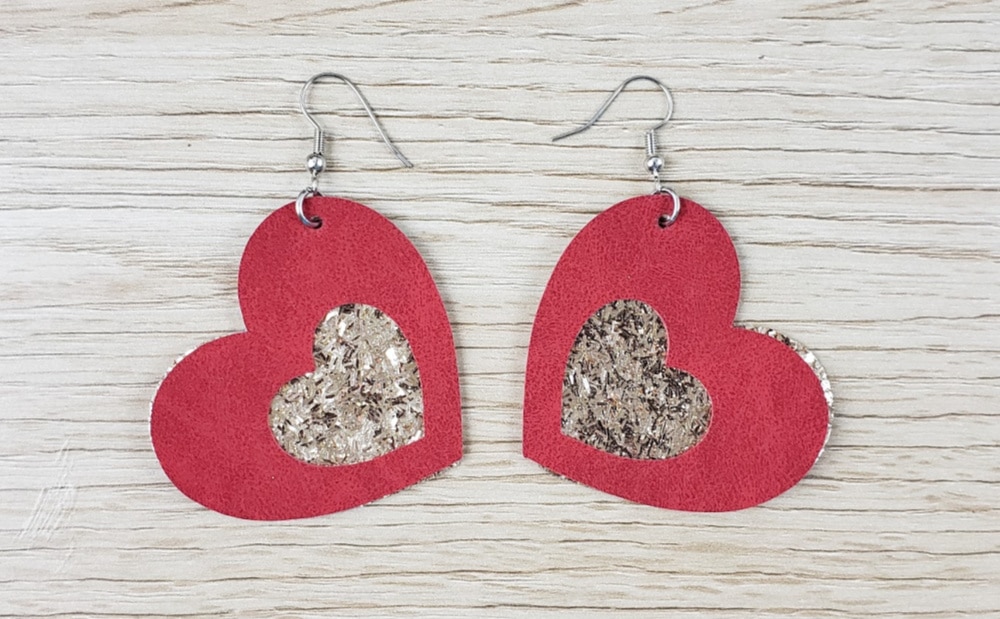 I absolutely adore this glitter faux leather. It is so sparkly and beautiful!
Unfortunately, my Cricut Maker isn't as big of a fan.
Making these babies was a bit of a struggle, but I still am in love with the results. Keep reading to find out what I mean.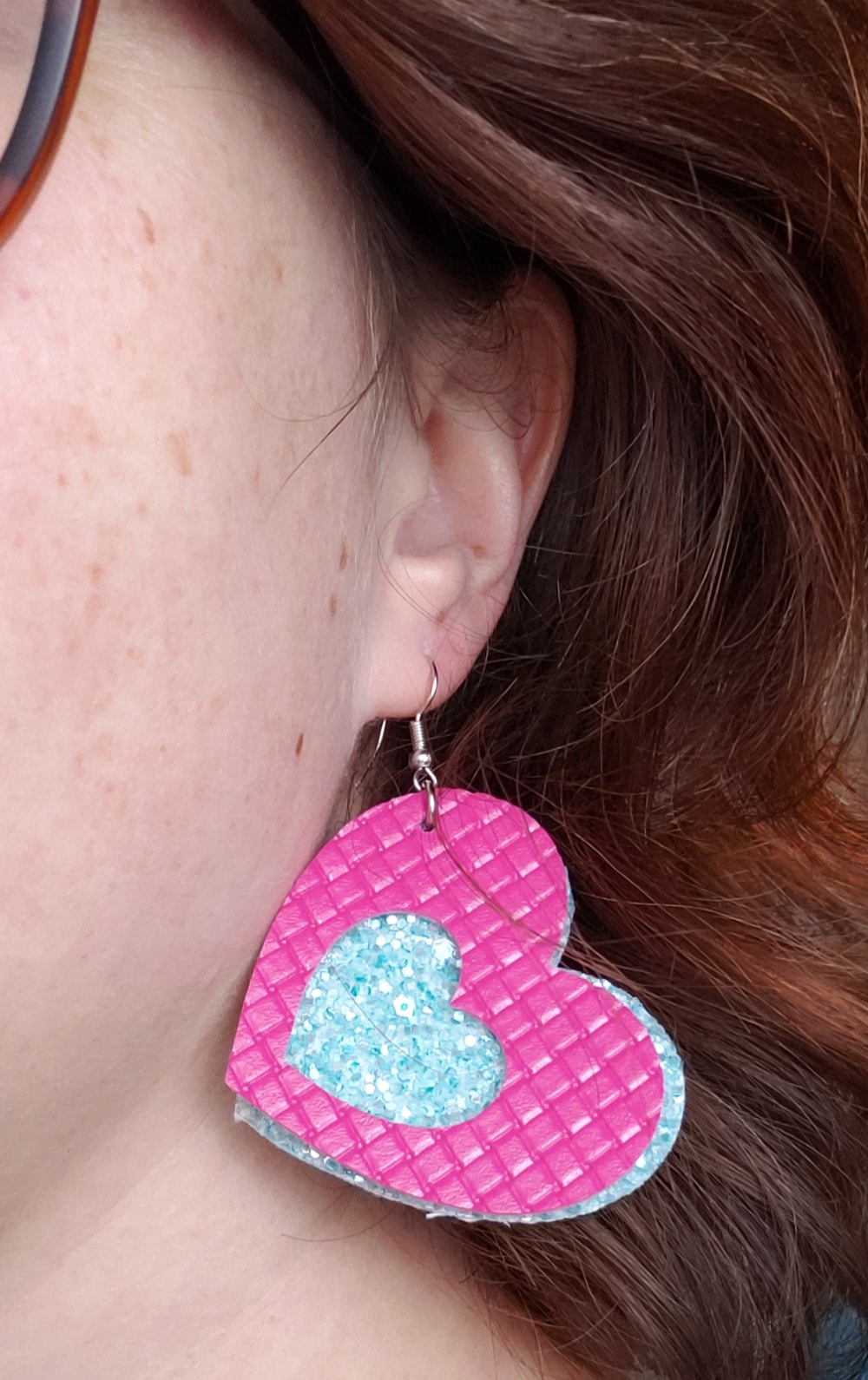 Below you'll find the tutorial to show you how to make a pair of these adorable heart-shaped faux leather earrings.
I'm also including the free SVG file for you to use!
The link to download it is down below in the supply list.
Before we get to the tutorial (and I show you the issues I had), here are the supplies you'll need for this project.
Looking for a tutorial showing how to make real leather earrings? I've got one right here!
Supplies You'll Need to Make These Heart Layered Faux Leather Earrings
2 colors/textures of faux leather** (I got mine here)
Masking Tape
**I used the chunky glitter-coated kind of faux leather for the back layer of these earrings and it was such a pain to cut. The gold one worked a bit better, but the blue glitter sheet did not want to cut right.
I had the most luck using the Rotary Blade with the StrongGrip Mat (I know, you're not supposed to use that combo, but there's no way my FabricGrip Mat would hold it in place).
Even though it cut pretty well with that combo, the blue glitter hearts ended up being a bit larger than they should have been.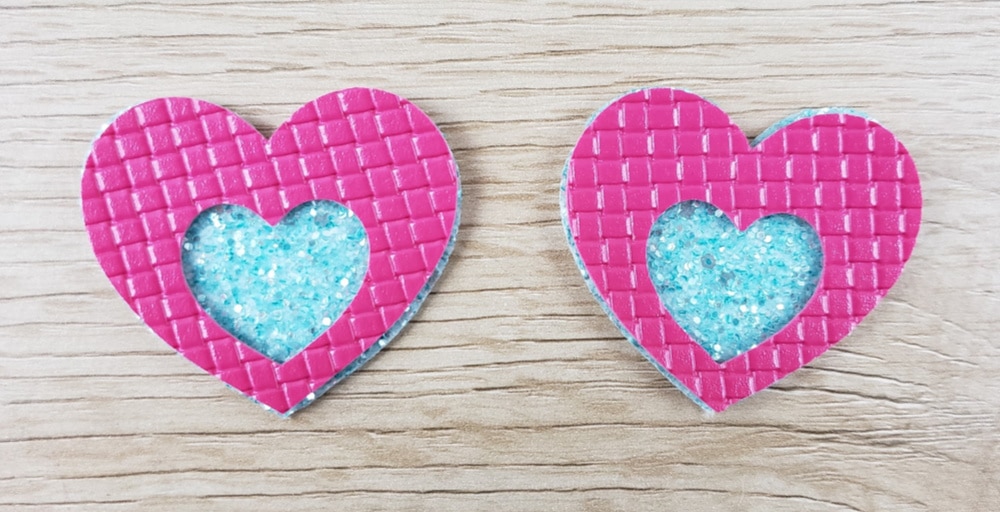 It's not a huge difference, and I still love the color combo, but it's something to keep in mind.
If you don't want to struggle, you might want to avoid the chunky glitter faux leather. You've been warned! (If you're stubborn like me, you'll probably use it anyway!)
Heart Layered Faux Leather Earrings Tutorial
Upload the SVG File
Click the link for the Heart Earring SVG file in the supplies section above and download the file.
Open Cricut Design Space and upload the file. (For a quick tutorial on how to upload a file to Design Space, check out this post. In the table of contents, look for Canvas: Left Menu, and then click Upload.)
Ungroup and Cut
Ungroup the hearts. Select the two solid hearts and choose a color for them, and select the two cutout hearts and choose a different color for them. That way they'll each be on their own mats.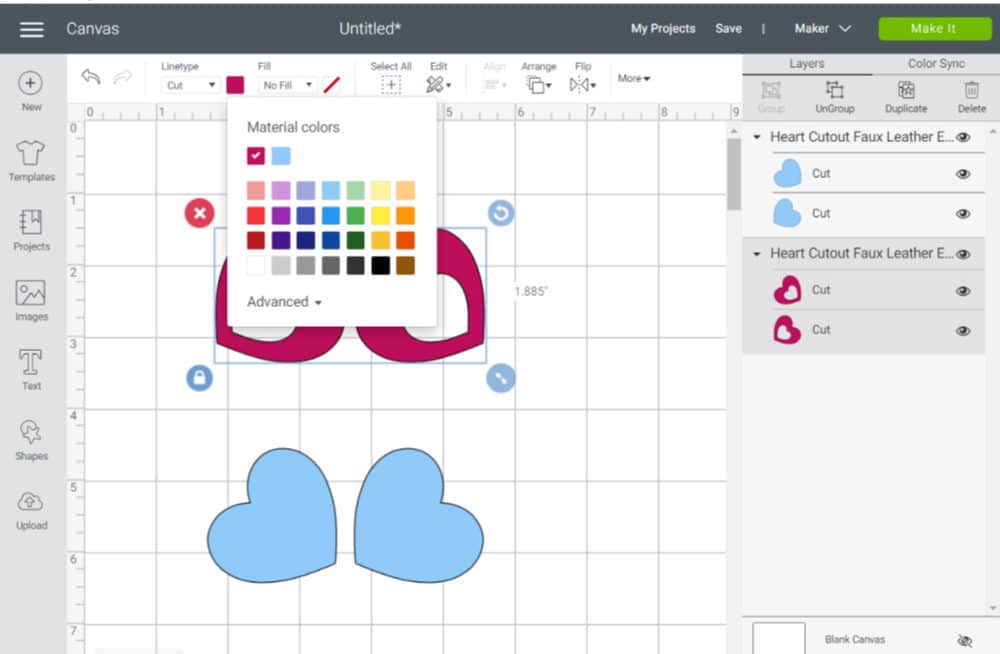 If you want to change the size you can do that now. If you want them to look the way mine do, leave them as they are.
Next, click Make It.
This is where you have to decide how you're going to cut the faux leather depending on the type you're using.
My recommendation is if you're using a solid non-chunky glitter type, the best bet is to use the Knife Blade and StrongGrip Mat.
If you're using Cricut Faux Suede (which is what I used for the red in the red and gold pair), you can use the Cricut "faux leather (paper thin)" preset which cuts with the FinePoint Blade and StandardGrip Mat.
If you're stubborn like me and insist on using the chunky glitter, I recommend using the StrongGrip Mat and the Rotary Blade.
For the gold glitter faux leather, I chose Heavy Denim as my material type.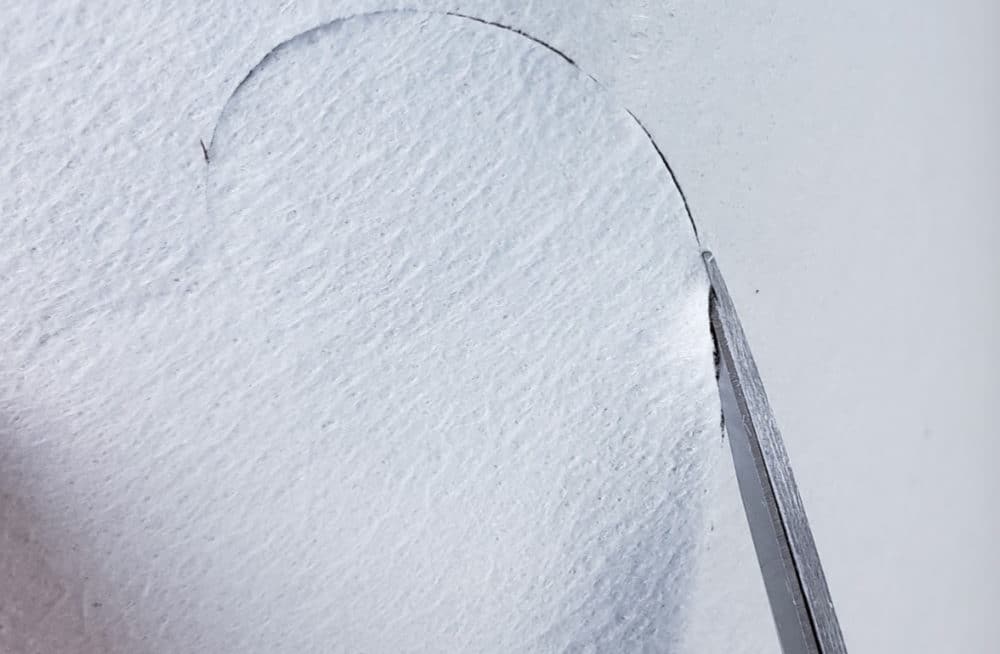 For the blue chunky glitter faux leather, I actually created a new material type because I was tired of trying to decide which fabric to choose. I based it on one of the heavy fabric settings.
You'll also want to tape down the edges with masking tape so it doesn't shift around.


The Knife Blade might work better if the glitter faux leather is upside down on the mat, but I don't want to sacrifice my new mat to the glitter gods, so I didn't try. If you do and have success, please comment below!!
Once you get everything cut out, it's time to assemble!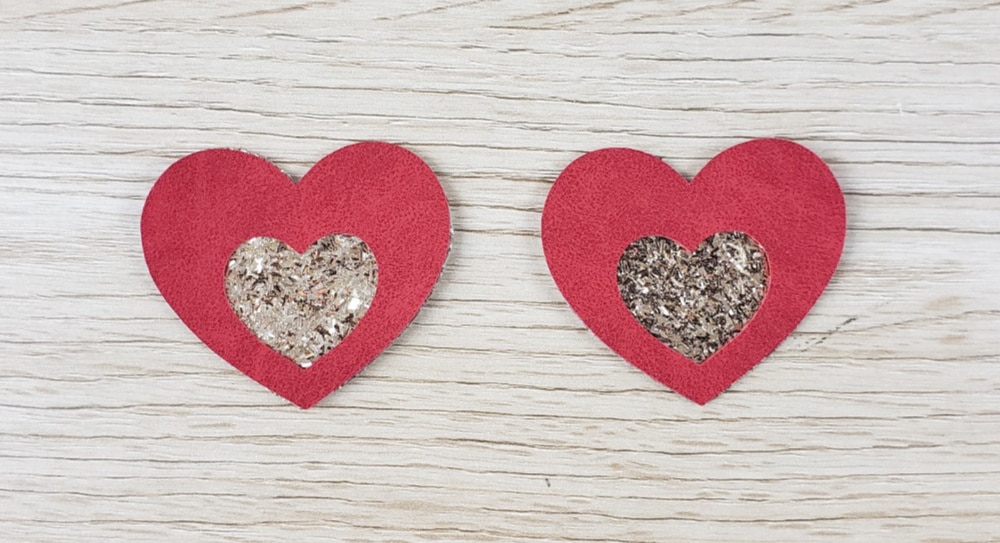 Faux Leather Earring Assembly
If you've read my DIY Leather Earring tutorial, this part will be very familiar.
First, mark where you want the hole to be punched. I eyeballed it for these earrings.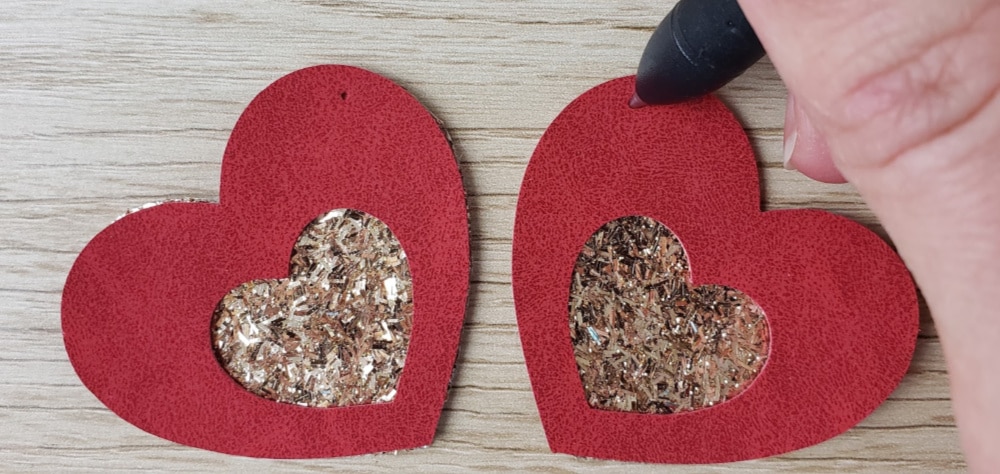 Use the leather punch to punch through both layers of faux leather.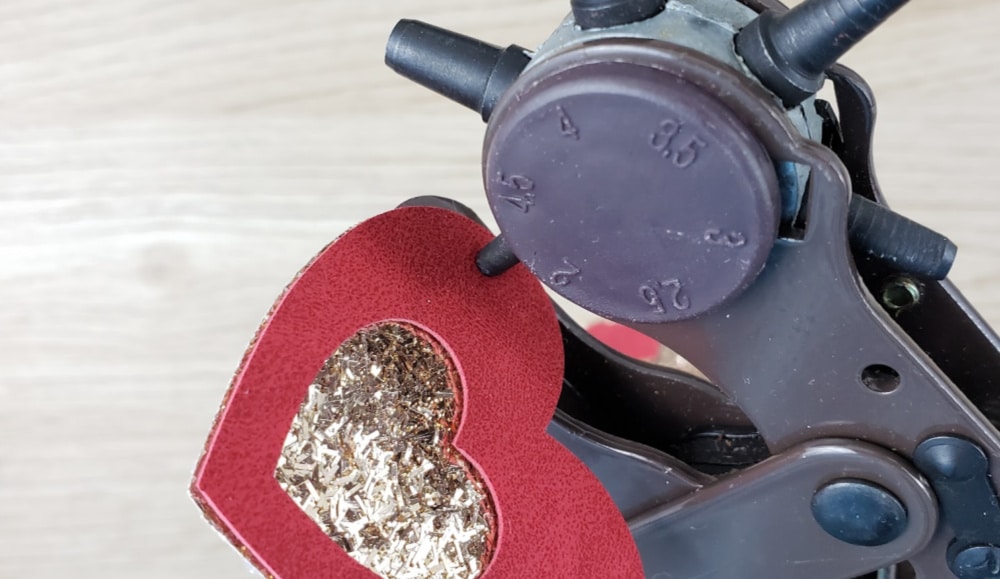 If you have standard earring hooks like I do, you'll need to twist the loop before assembling so the earring faces the right way.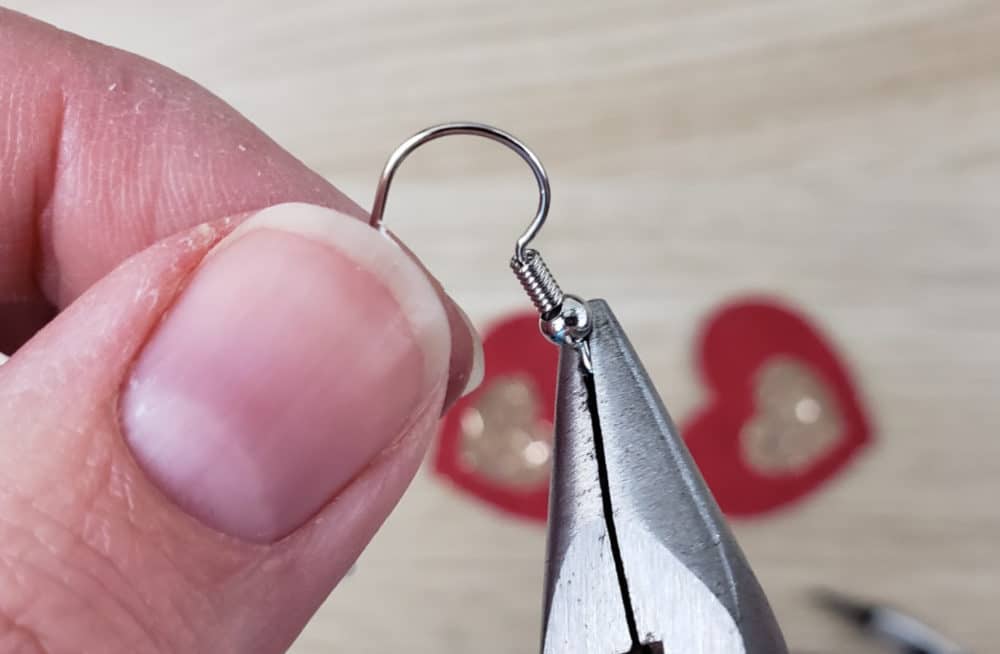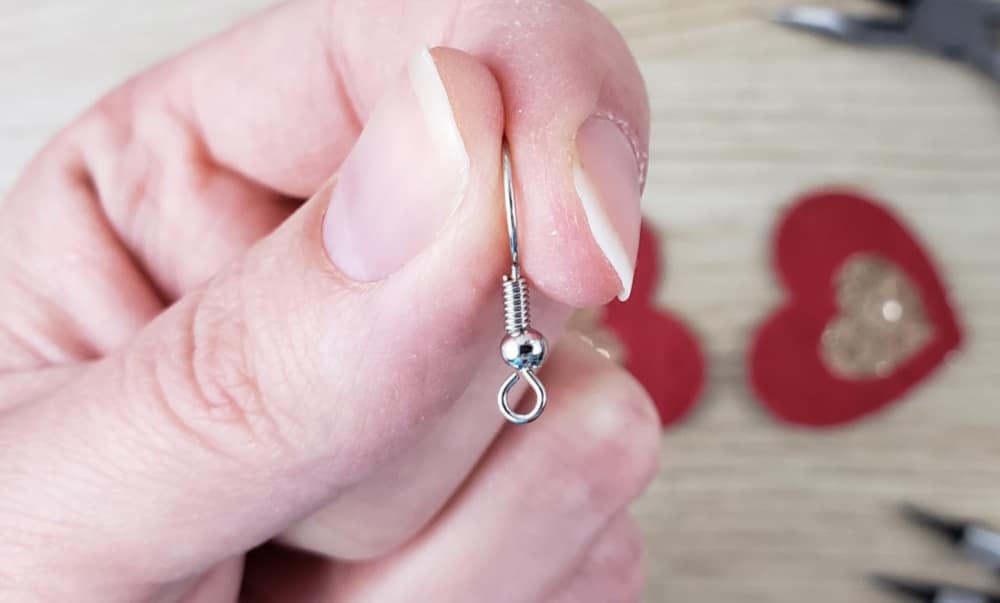 Next, twist open the jump ring and thread it through the hole. Thread it through the eye of the earring hook, and then carefully twist it closed.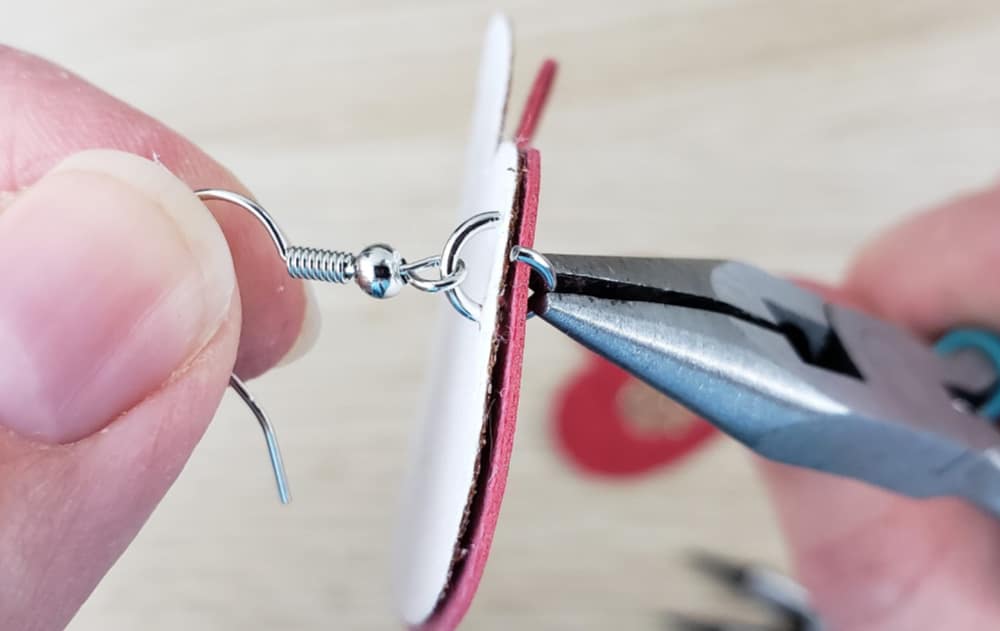 Repeat this process with the other earring.
Voila!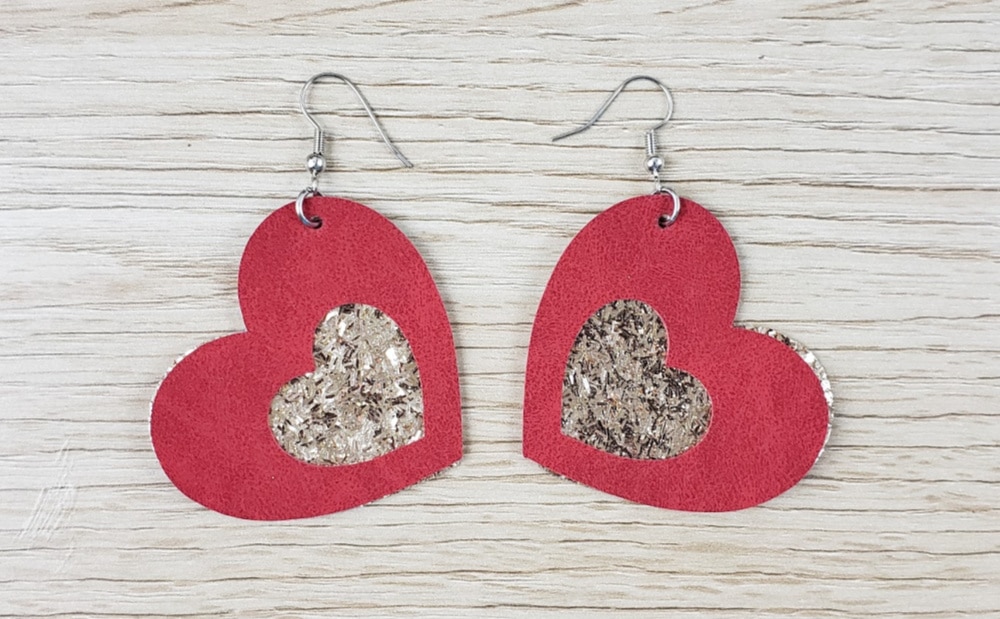 You did it! You made a pair of Heart Layered Faux Leather Earrings!
These earrings are a super cute and (mostly) easy project to make with your Cricut Maker.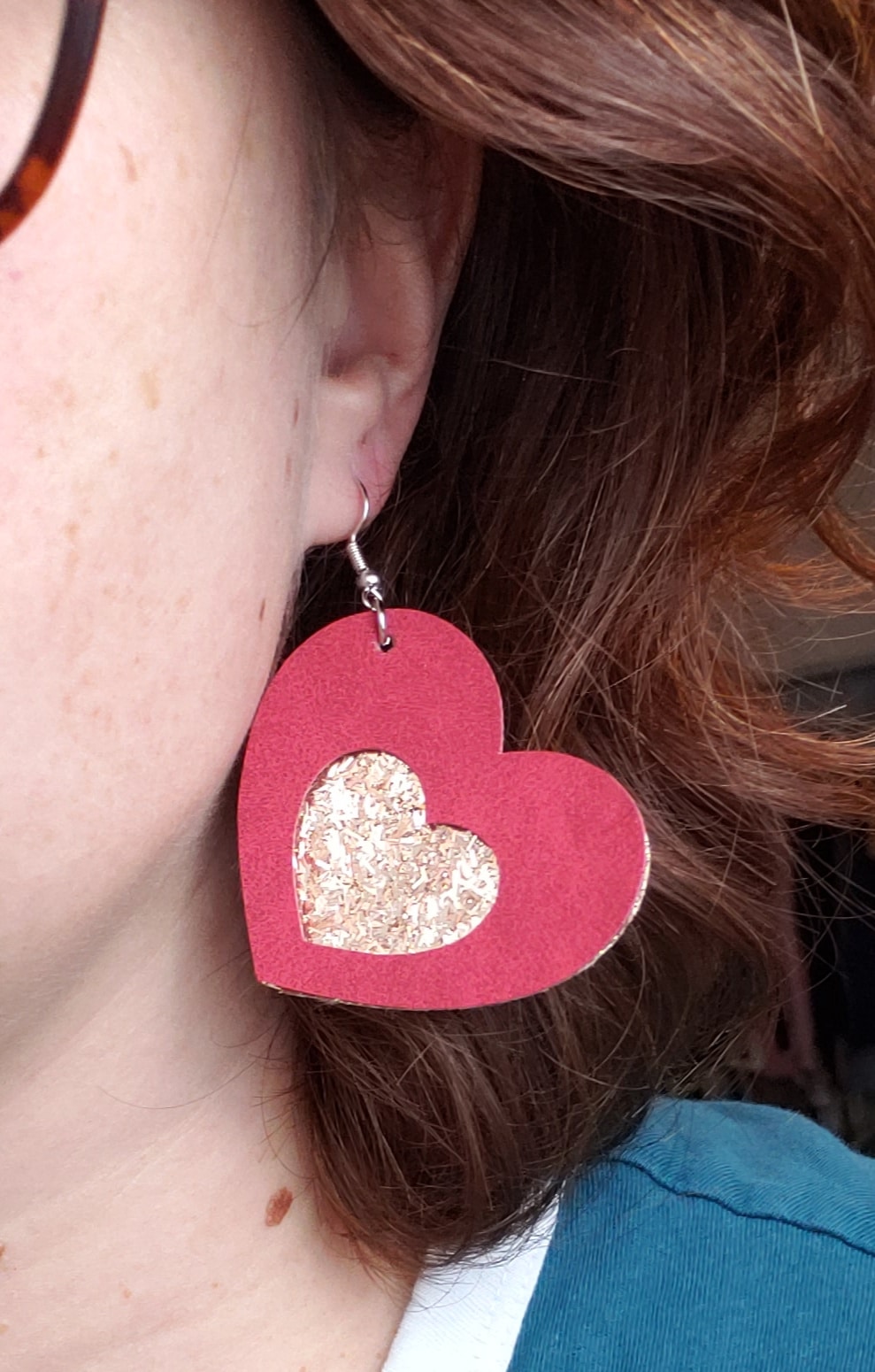 We used faux leather in this tutorial, but you could easily use real leather instead. Just use the Knife Blade, StrongGrip Mat and masking tape on all sides.
Honestly, it might be easier to cut real leather than the glitter faux leather, but it won't be as sparkly!
Also PLEASE if you have some suggestions for cutting this chunky glitter faux leather, share them down below!
I can't be the only person struggling with this. It's SO PRETTY, why must it be so hard to cut??
What other fun things have you made with faux leather? I've been thinking of making some hair bows or bracelets with it. I'd love to hear some suggestions! Happy Crafting!
Related Posts
Heart Layered Faux Leather Earrings | Free SVG & Tutorial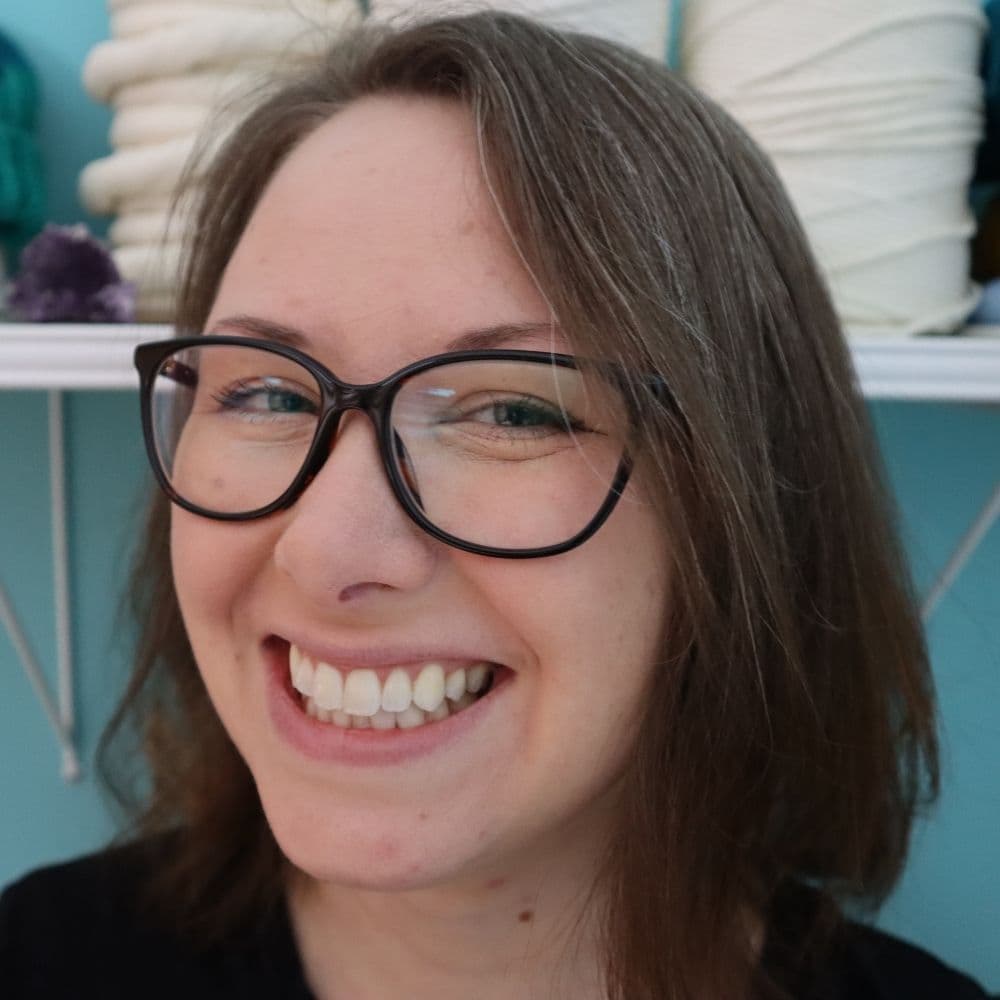 Crystal Martin is the crafty lady behind Marching North. She loves sharing easy to follow tutorials and patterns for macrame, crochet, punch needle, and pretty much anything else involving yarn or textiles.
Her work has been featured on Creative Fabrica, Craft Gossip, Ravelry, as well as her own site and YouTube channels.