If you're looking for a super quick macrame project, this Mini Macrame Plant Hanger will do the trick!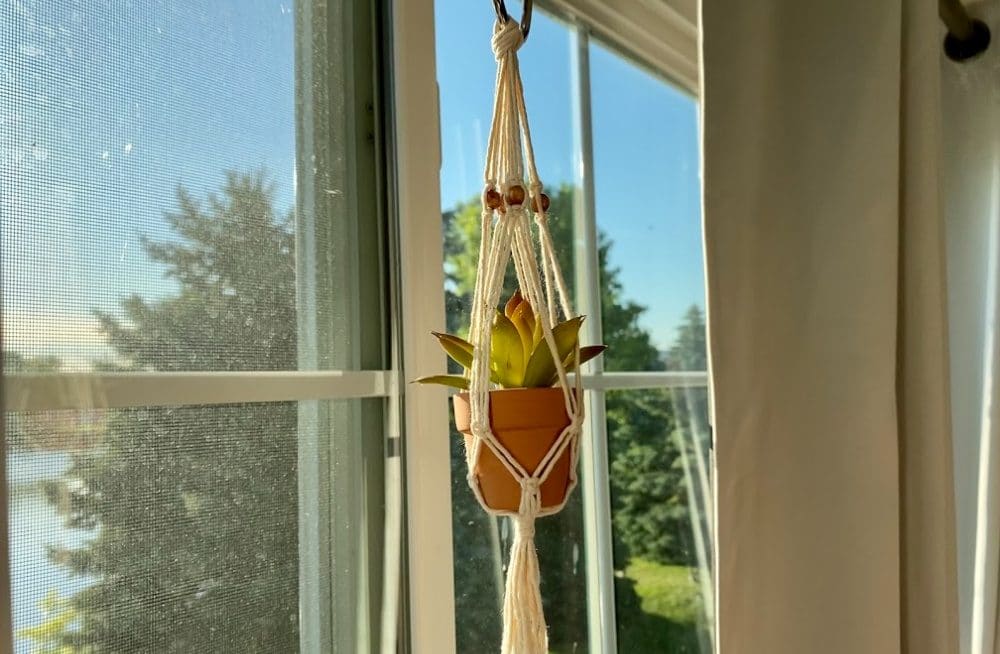 It's fast, adorable, and perfect to hang from your rearview mirror, adorn your desk at work, or even as a boho-chic Christmas ornament.
Plant hangers are one of the best macrame projects to tackle if you're a beginner. They're quick and easy (usually) and almost always look amazing because plants and macrame just go together.
I've been on a roll with plant hanger tutorials lately! Be sure to check out these other ones, too! (I'll link to them at the bottom of this post as well so you don't miss out.)
Below you'll find the written tutorial and a YouTube video tutorial. Subscribe to my channel so you don't miss any fun crafty DIY projects, I post new ones each week!
(This post contains affiliate links. If you click one and make a purchase, I may receive a small commission at no extra cost to you. Read the disclaimer here. Thank you for your support!)
Supplies You'll Need to Make a Mini Macrame Plant Hanger
Related: See the Ultimate List of Must-Have Macrame Supplies!
Mini Macrame Plant Hanger Tutorial
Step 1: Attach the Cords to the Ring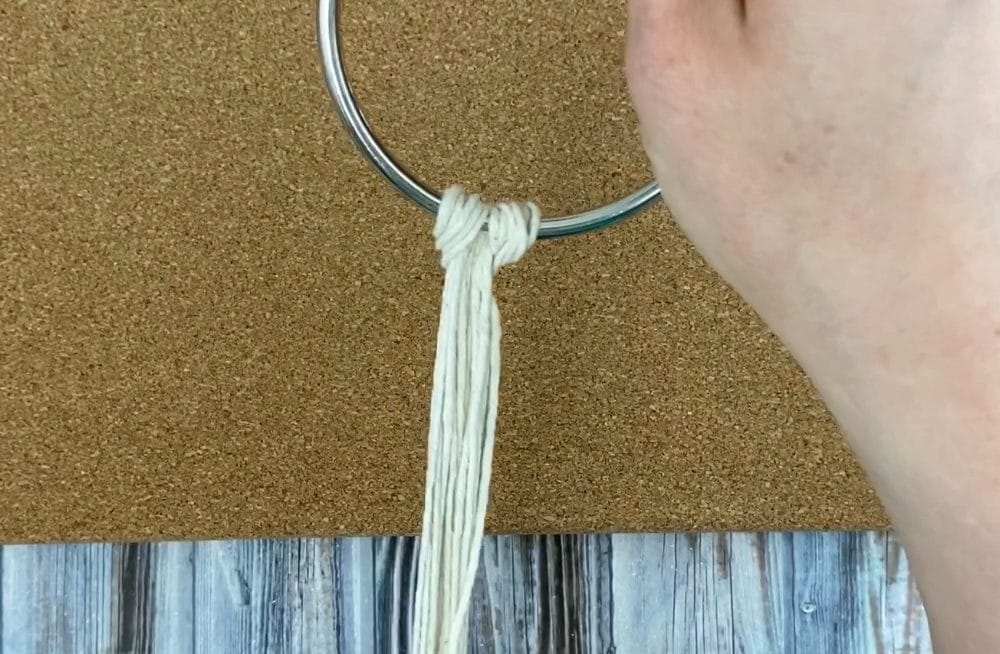 Line up all the cords together, fold them in half, and use a larks head knot to attach them to the binder ring.
Insert a T-Pin onto the corkboard and use that to hold your work while you make the mini macrame plant hanger.
Step 2: Make the Arms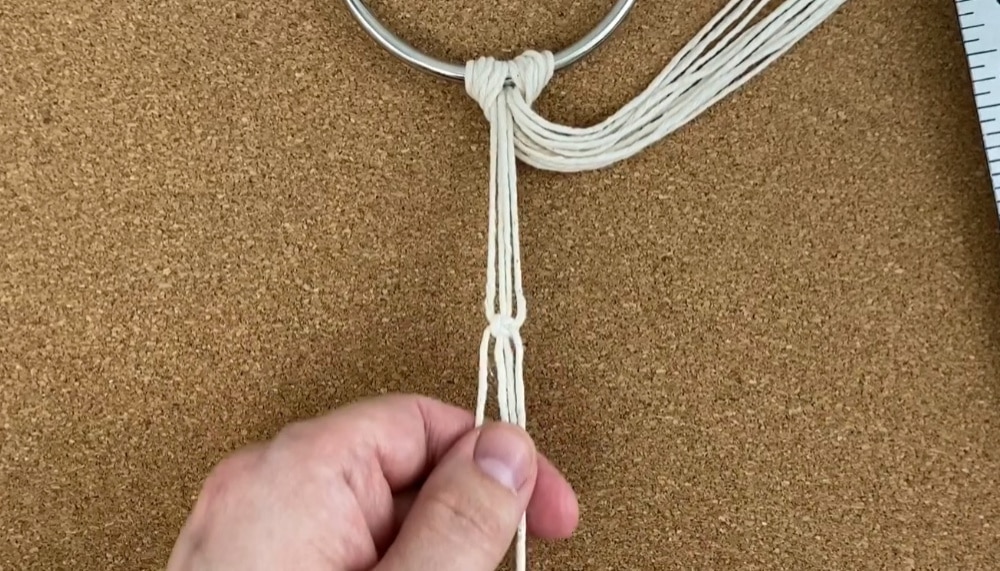 Separate out four strands of string, measure down about two inches and make your first square knot.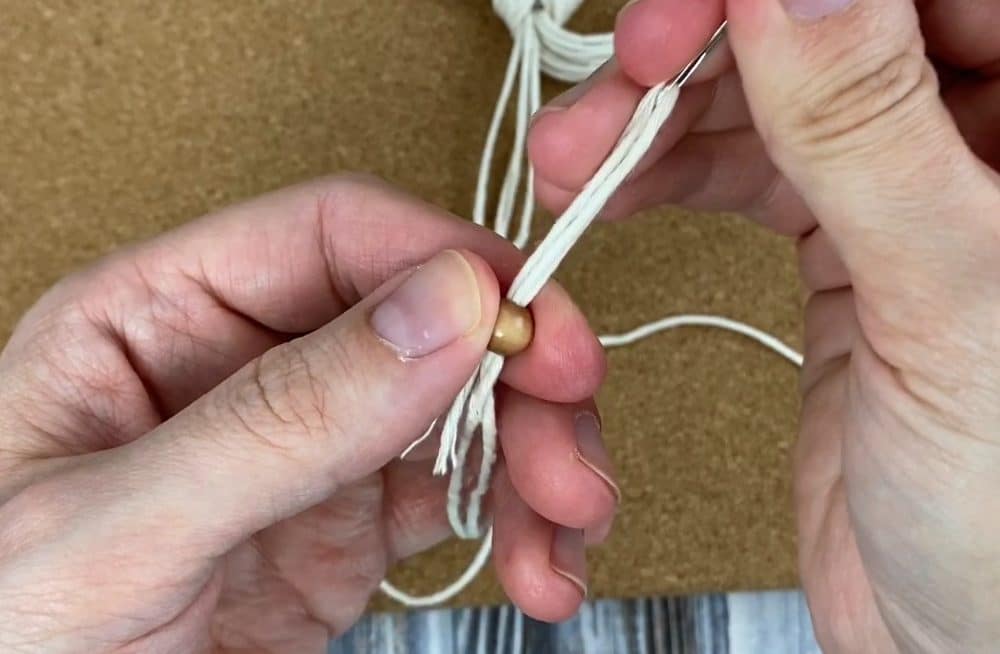 Thread the two center cords from the square knot into your large eye needle and add one of the wooden beads.
It takes a little wiggling to get the bead on but it shouldn't be too hard. (If it is, your bead might be too small or your needle might be too big.)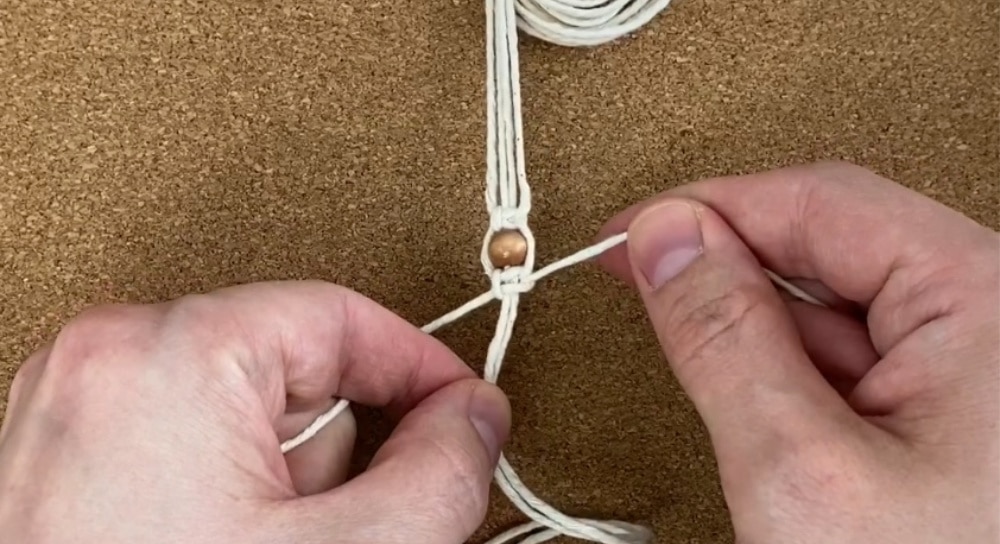 Tie a second square knot under the bead to hold it in place.
Repeat this process three more times. You'll have four arms all together on your mini plant hanger.
Step 3: Connect the Arms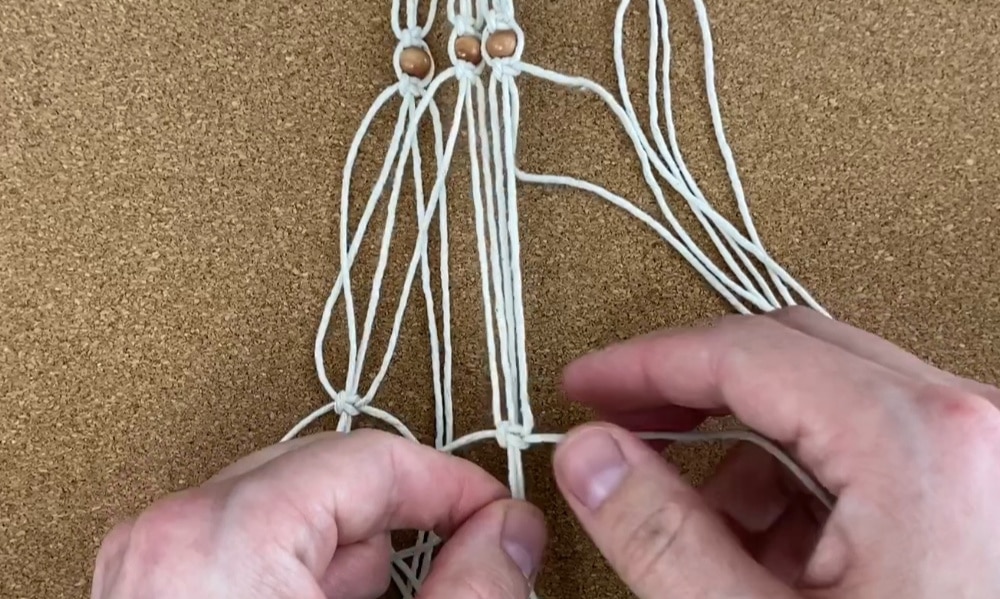 Measure down about three inches, then tie a square knot connecting two arms. Repeat that step for all the arms (four times total).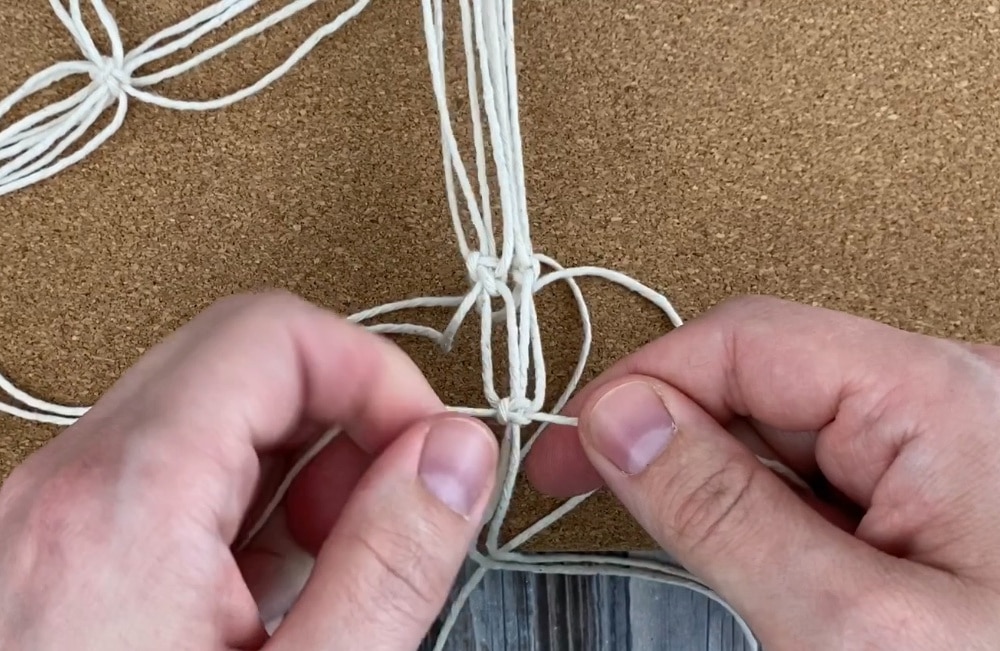 Measure down an inch and connect the arms again with another square knot.
Repeat three more times until all the arms are connected the same way.
Step 4: Finish with a Wrapping Knot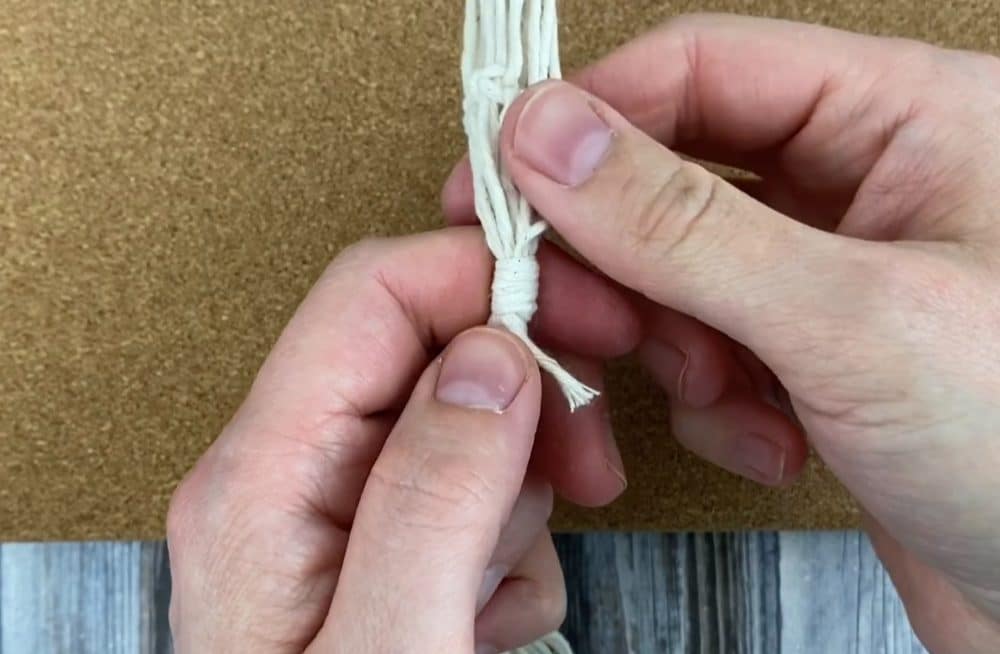 Test fit your plant into the plant hanger and decide where you need to tie the wrapping knot.
Tie it, trim the ends, and poke them under the wraps so they don't show.
Step 5: Trim the Fringe and Hang it!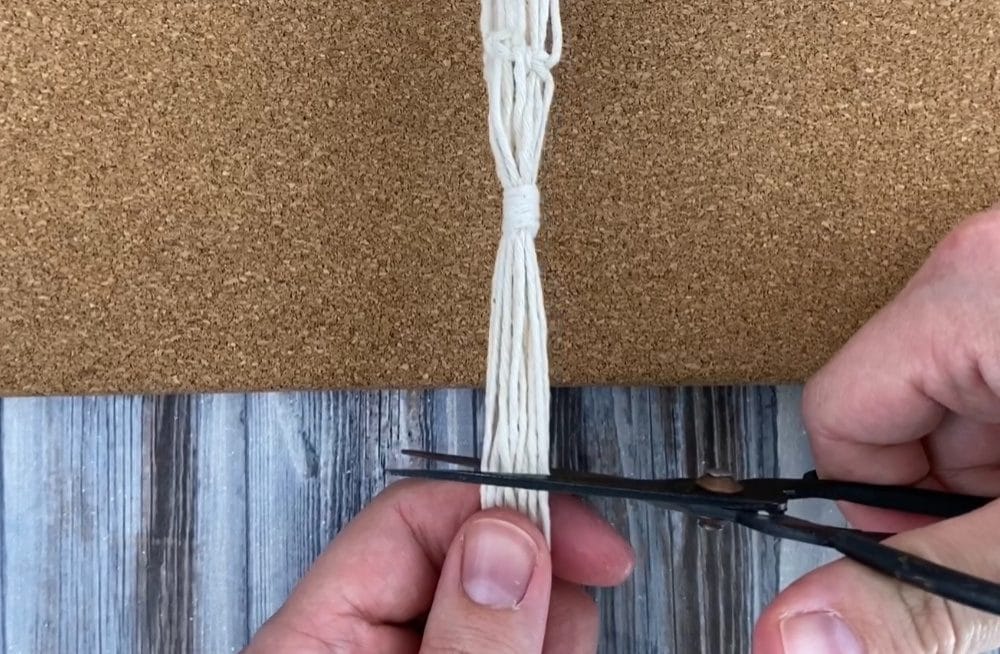 Decide how long you want your fringe and then give it a nice haircut!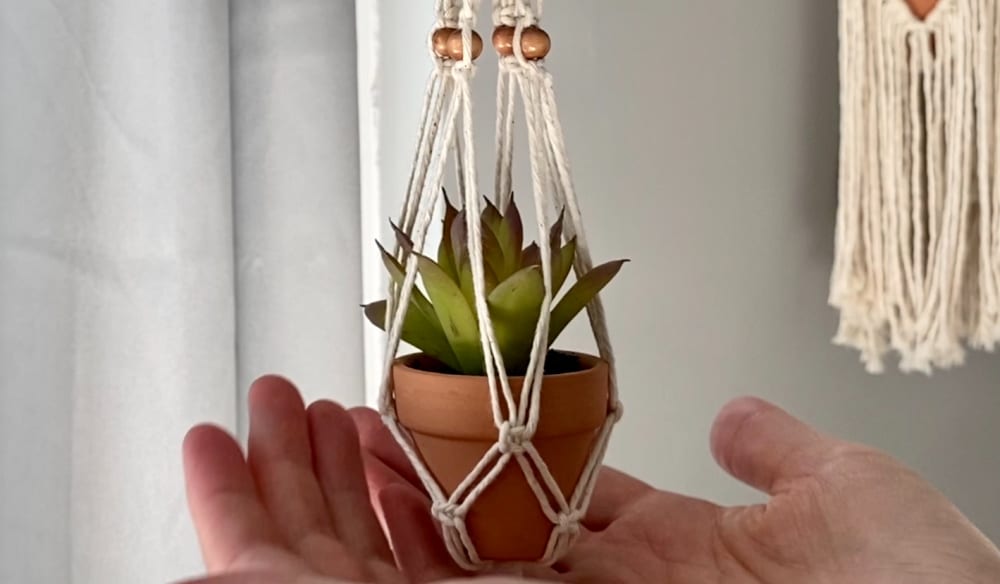 Put your cute little plant into your cute little mini macrame plant hanger and admire it's cuteness!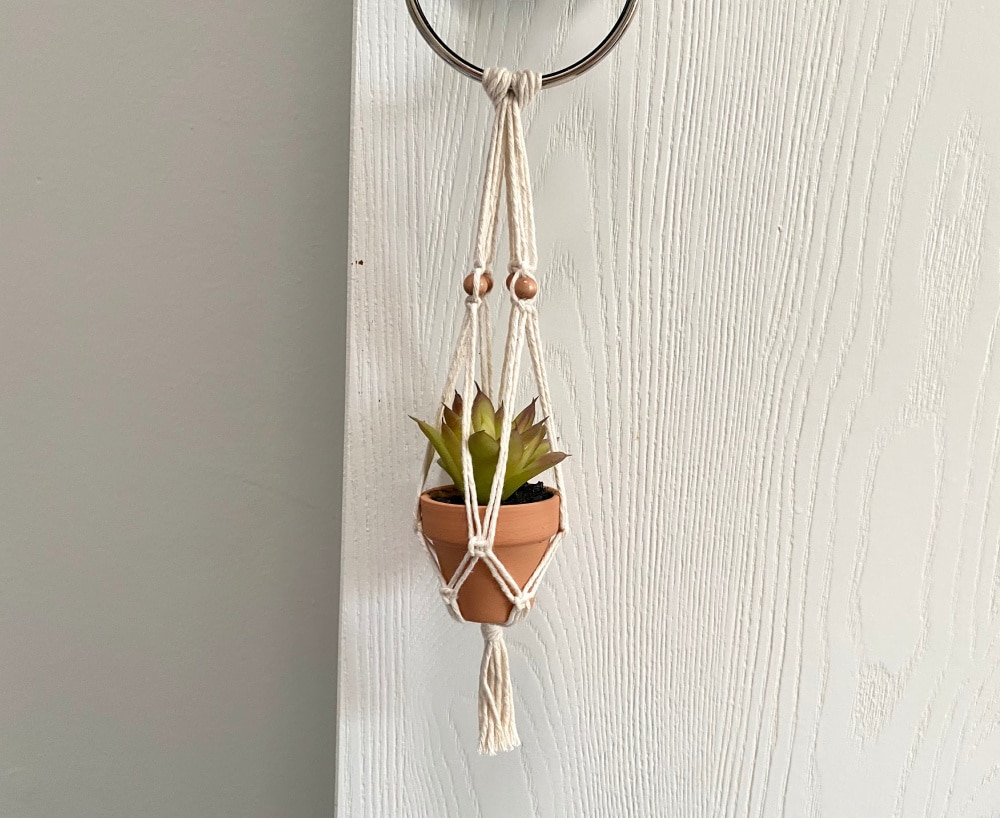 In Summary
I hope you enjoyed this Mini Macrame Plant Hanger tutorial! If you want to share yours, please post it on your Instagram account and tag me @marchingnorth!
If you plan on hanging yours from the rearview mirror in your car, be sure to check with your local driving laws and make sure it's OK where you live. It's fine in my state, but I've heard it's not allowed in others.
Macrame is so much fun and a great stress reliever. Check out these other macrame tutorials below!
Related Posts
Mini Macrame Plant Hanger DIY // Easy Tutorial + Video!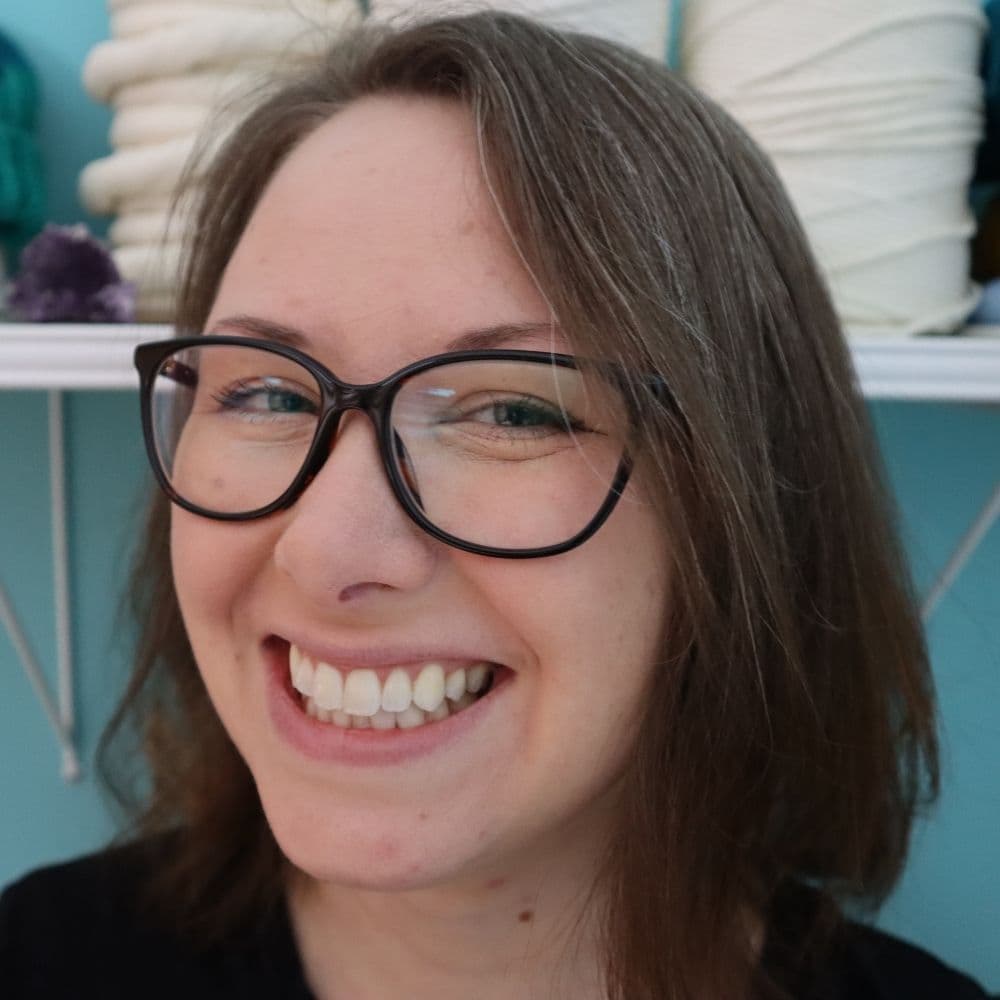 Crystal Martin is the crafty lady behind Marching North. She loves sharing easy to follow tutorials and patterns for macrame, crochet, punch needle, and pretty much anything else involving yarn or textiles.
Her work has been featured on Creative Fabrica, Craft Gossip, Ravelry, as well as her own site and YouTube channels.