Do you want to learn how to loom knit? You came to the right place!
This list of easy, step by step loom knitting tutorials that will teach you exactly what you need to know to get started with this awesome craft.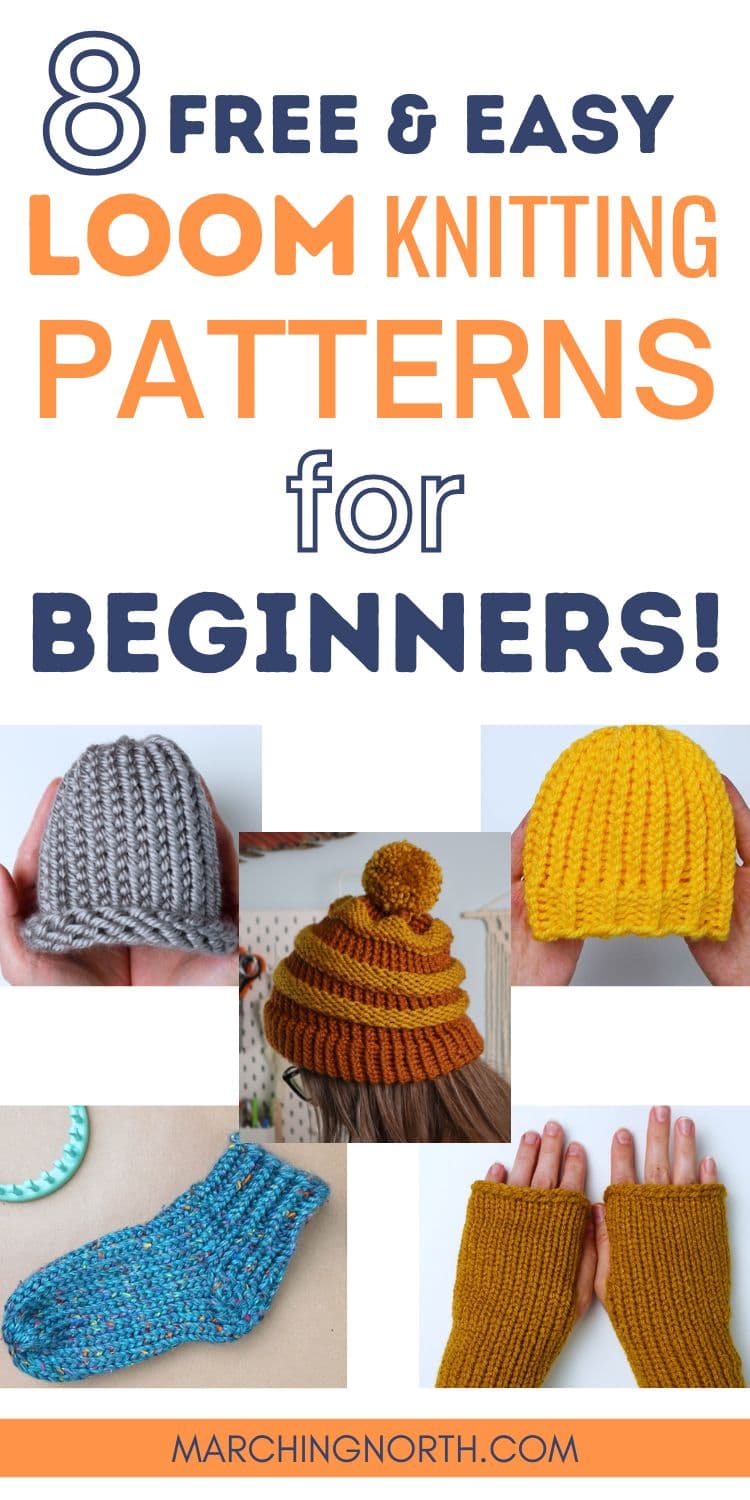 (This post contains affiliate links. If you click one and make a purchase, I may receive a small commission at no extra cost to you. Read the disclaimer here. Thank you for your support!)
What is Loom Knitting?
Loom knitting is a great way to make a simple hat, a scarf, or larger projects like baby blankets and shawls. Plus it's easy for beginners to learn!
There are lots of different types of looms to choose from! Here are a few examples:
Basically, a knitting loom consists of a frame with a certain number of pegs that you wrap with yarn, and you use a special hook to make different stitches.
The yarn weight you use with your loom will depend on what gauge it is.
There are large gauge looms and small gauge looms, and each type uses different sizes of yarn.
All of the loom knitting patterns below are done on a large gauge loom. I think that's a great place to start for beginners.
You'll want to use bulky yarn, or multiple strands of yarn if you're using something like worsted weight or sport weight.
My Loom Knitting Journey in a Nutshell
Long long ago (back when dinosaurs roamed the Earth), I wanted to learn how to crochet. But for the life of me, I could not figure it out.
I tried to get people to show me how, but no luck.
I managed to figure out the basic stitches, but every time I tried to make a blanket or a hat, things got weird. Sides of blankets got bigger or smaller, and I couldn't figure out how to do hats at all.
This was when YouTube wasn't quite as big, so I didn't have that amazing option yet.
I'm a very visual person, and the written instructions in the books I had just weren't cutting it for me.
One day while perusing the yarn aisle, I came across a set of Knifty Knitter looms. I decided to give them a try.
At first the instructions were a little confusing, but then it clicked. Total game changer!
I finally was able to make a hat! That I could WEAR!
We still have that hat, and about ten million others I've made over the years both with loom knitting and crochet.
It wasn't long after that before I found some YouTube videos on crochet, and I haven't looked back.
Free Loom Knitting Patterns for Beginners
Below you'll find a list of loom knitting projects that include a free pattern plus video tutorials!
When you click over to each free loom knitting pattern, you'll see it includes the supply list, a written tutorial with photos, and the embedded YouTube video to make it super easy even for an absolute beginner.
In Conclusion
I hope you enjoyed this list of loom knitting patterns for beginners! There's something here for everyone.
Once you learn these easy patterns you can start trying new things like a loom knit dog sweater, a zippy loom infinity scarf, a comfy throw pillow or a loom knit baby blanket that's a true labor of love.
There are so many projects to try in the world of loom knitting!
More Tutorials to Try
Easy Free Loom Knitting Patterns for Beginners (Start Here!)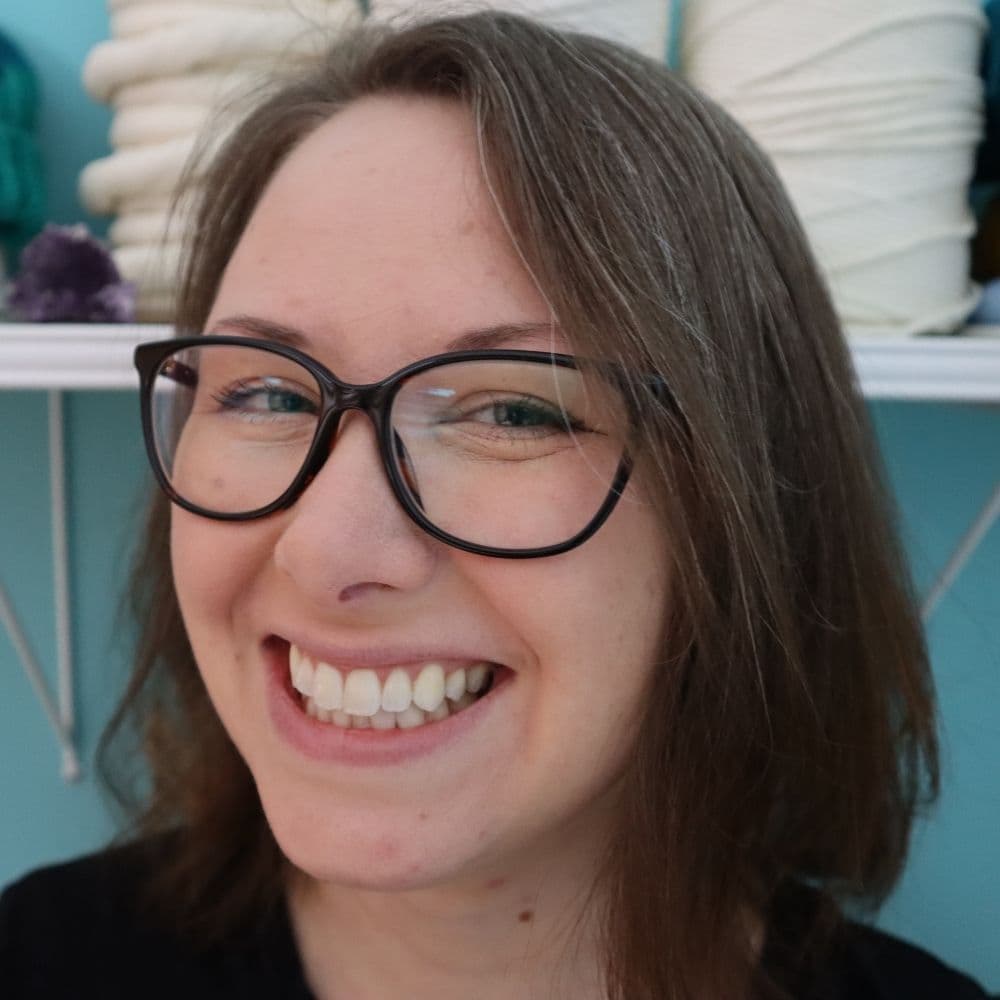 Crystal Martin is the crafty lady behind Marching North. She loves sharing easy to follow tutorials and patterns for macrame, crochet, punch needle, and pretty much anything else involving yarn or textiles.
Her work has been featured on Creative Fabrica, Craft Gossip, Ravelry, as well as her own site and YouTube channels.