Looking for a macrame wine tote tutorial? Check out this easy macrame wine bottle holder that only uses three basic knots!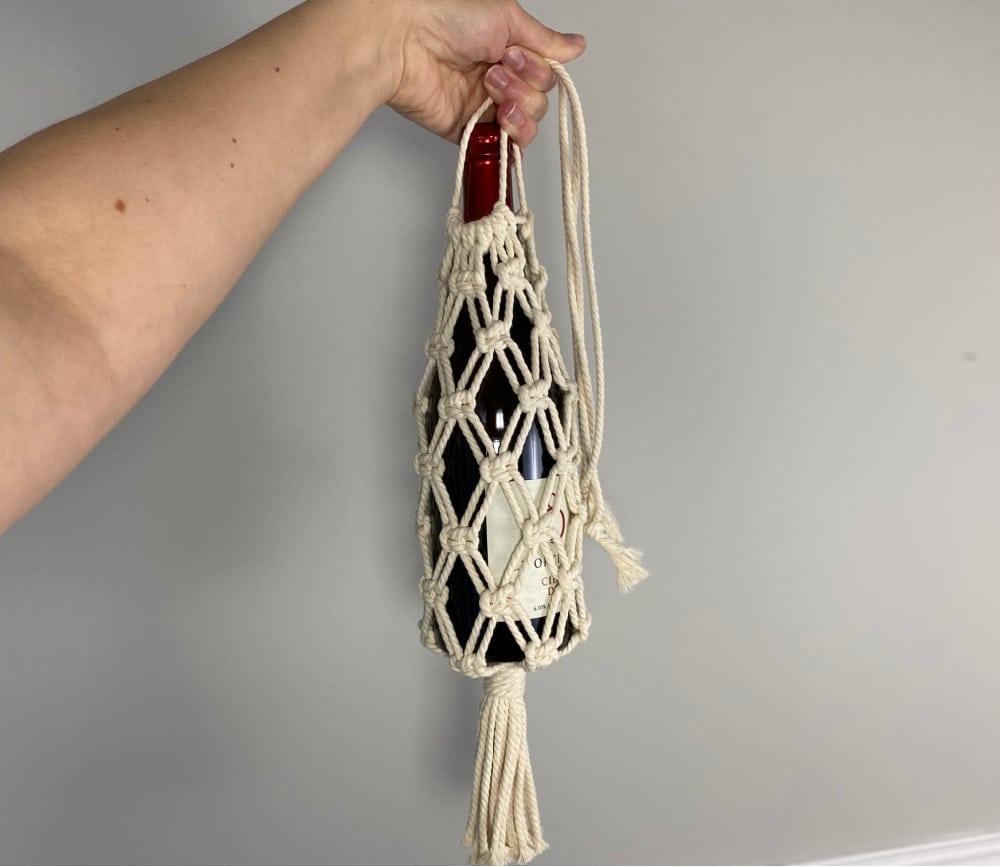 This macrame wine tote pattern is super simple and perfect for beginners or more advanced macra-makers.
I've been coming up with a bunch of tutorials that would be perfect for the holiday season, but would also be great year round. This tutorial is one of them, and it's being featured with six other DIY ideas in my 7 Days of Thanksgiving DIY's series!
If you have a holiday get together coming up and you want to bring a bottle of Rosé as a gift, this macrame wine bottle holder will totally kick it up a notch!
The pattern uses three basic knots: the lark's head knot, square knot, and wrapping knot.
If you're new to macrame and don't know how to tie those yet, check out my Basic Macrame Knots for Beginners post to learn the ropes (pun) and then come back and tackle this pattern.
(This post contains affiliate links. If you click one and make a purchase, I may receive a small commission at no extra cost to you. Read the disclaimer here. Thank you for your support!)
Supplies You'll Need to Make a Macrame Wine Tote
How to Make a Macrame Wine Tote Tutorial
Step 1:
First, take the two 40″ long pieces of cord and fold them in half. Tie a knot at the ends and then overlap the folded ends over each other like the second photo above.
Now you're going to attach the 12 working cords to the loop with lark's head knots. You'll put six on one side and six on the other.
Step 2: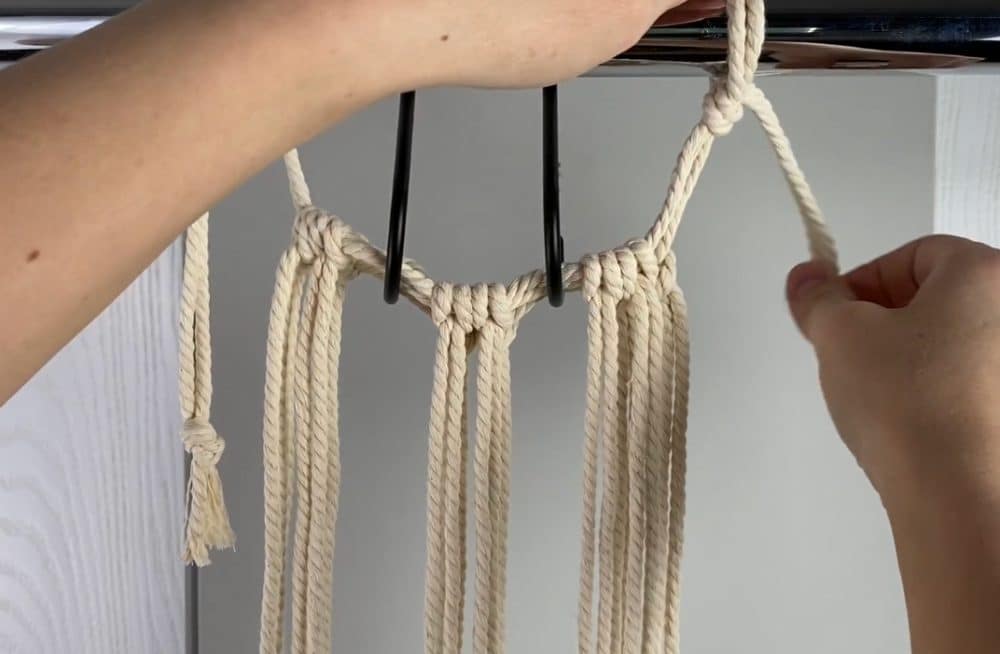 Now you'll need to hang it up on your rack (or something similar) to tie the knots. I have the middle supported by a couple of hooks and then I tied the handles to the bar.
It's a lot easier to tie the knots evenly if the top is pretty straight.
Step 3:
The body of this macrame wine tote is all done with alternating square knots.
Starting at the top, leave about an inch of space and tie a row of square knots going all the way around.
Then for the next row, leave an inch of space between the rows and tie an alternating row of square knots all the way around.
You'll continue this pattern for eight rows (or until it's as long as you want it to be).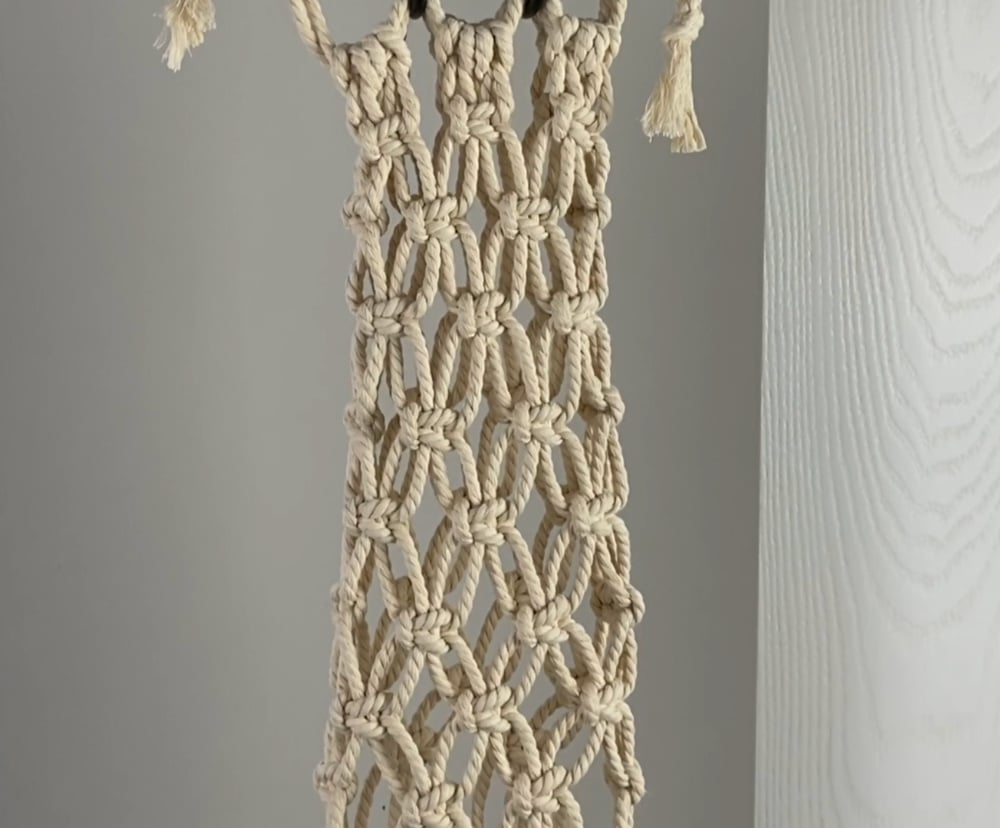 Now that we finished the square knots, it's time to tie a wrapping knot at the bottom and finish it all off!
Step 4: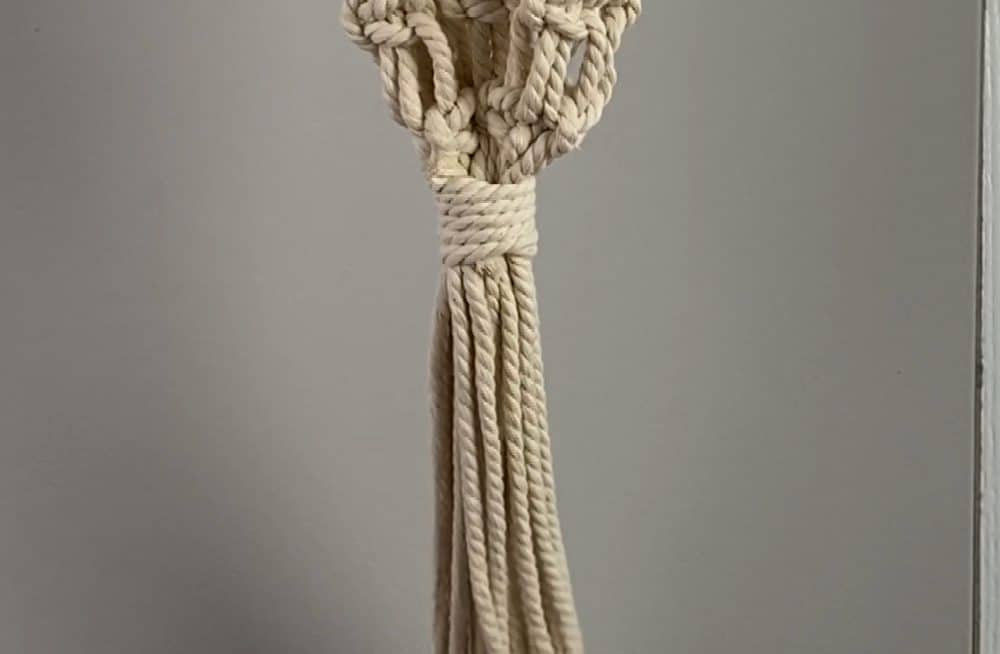 Just under the last row of square knots, tie a wrapping knot with five wraps.
FYI, I show how to tie the wrapping knot in the video above. If you still aren't quite sure head over to this tutorial real quick and see how it's done.
Step 5: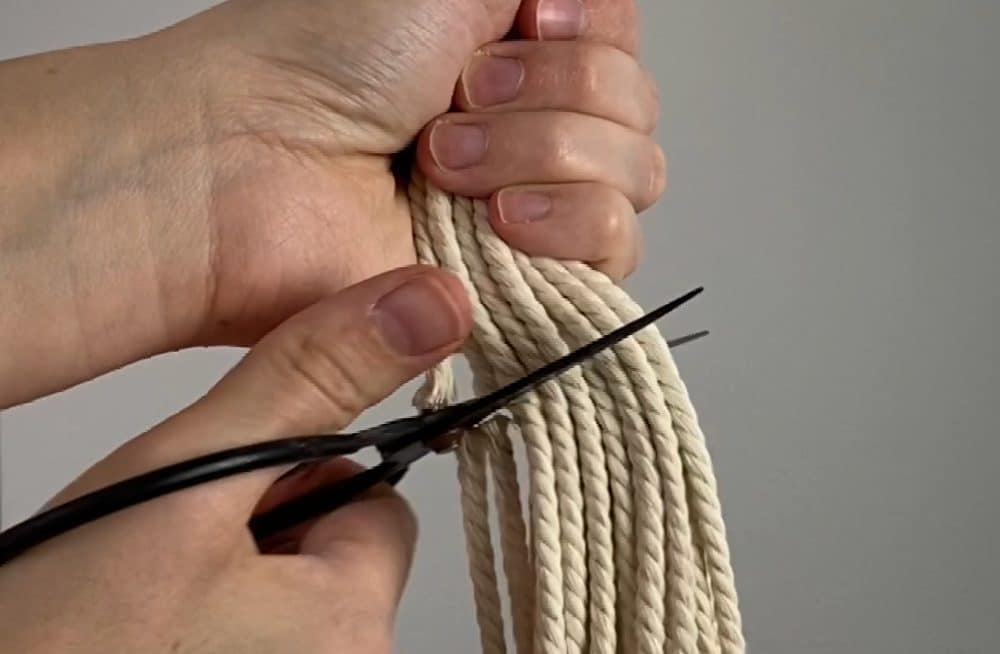 The last step is to trim the fringe and your new macrame wine tote is ready to go!
Done!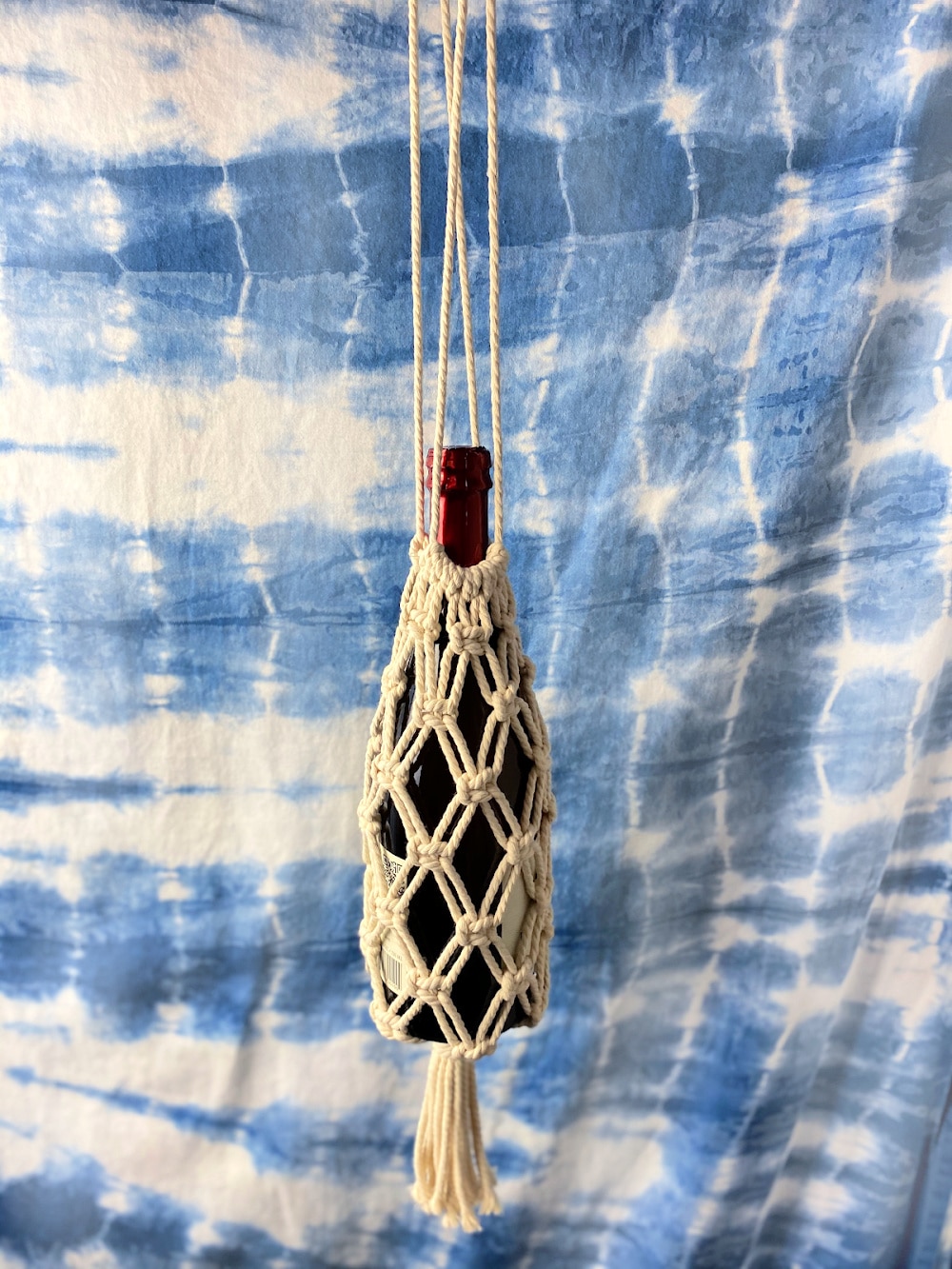 I hope you enjoyed this easy macrame wine tote tutorial!
If you make this project, please take a moment to share a pic on Instagram and tag me @marchingnorth. I love to see your creations!
If you're new to macrame or if you've been knotting for a while, connecting with other macrame lovers is always a great idea!
Come check out our Facebook group, Macrame for Beginners and Beyond. It's a friendly community where you can ask questions, get inspiration, and share your awesome work with other macrame lovers! Come join the conversation today!
Related Posts
How to Make a Macrame Wine Tote (with 3 Easy Knots!)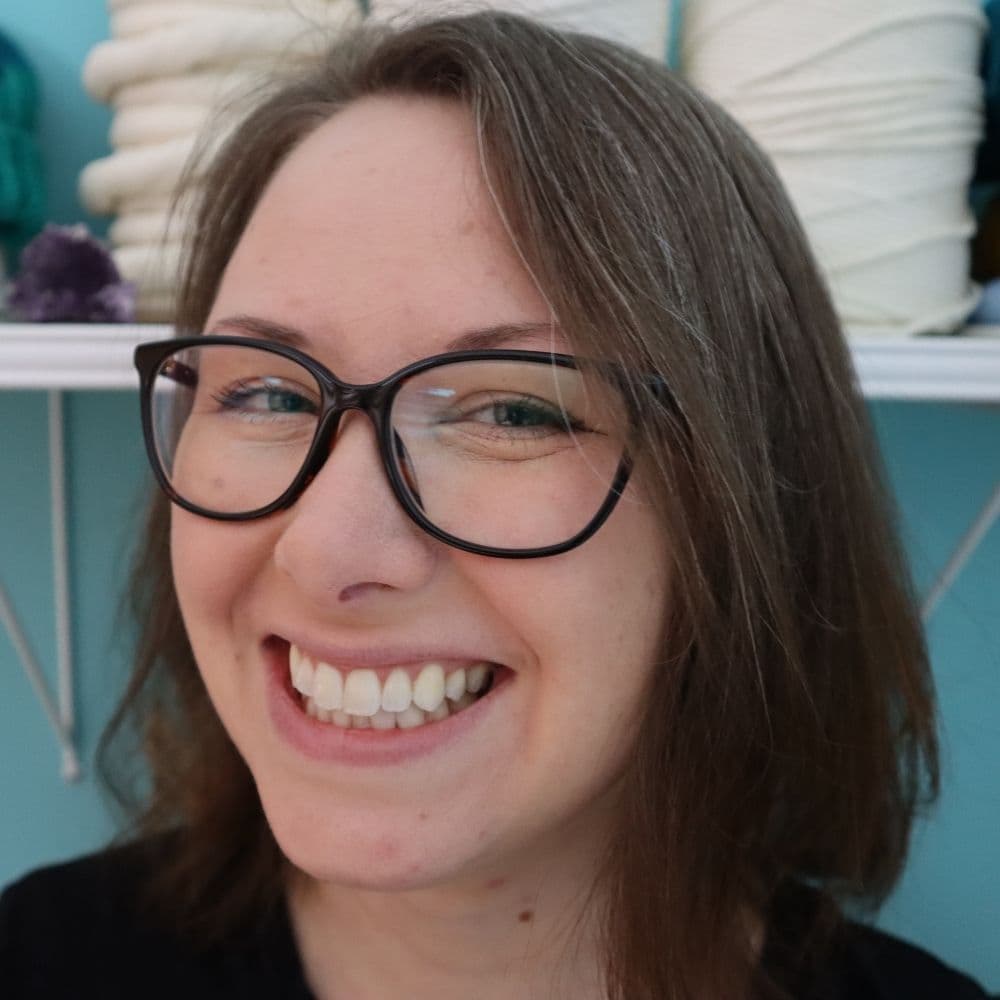 Crystal Martin is the crafty lady behind Marching North. She loves sharing easy to follow tutorials and patterns for macrame, crochet, punch needle, and pretty much anything else involving yarn or textiles.
Her work has been featured on Creative Fabrica, Craft Gossip, Ravelry, as well as her own site and YouTube channels.