When you're first starting out, knowing what punch needle supplies you need is crazy overwhelming.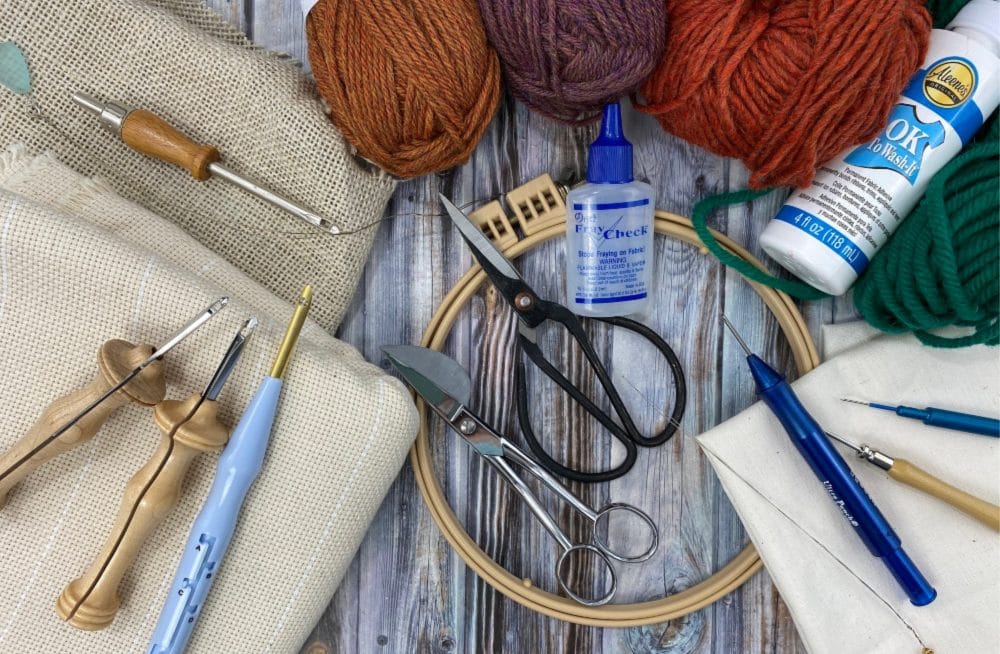 There are all kinds of different punch needles, foundation fabrics, yarns, and fibers. In the beginning, it's best to keep it simple.
When I first started out, I ended up buying the wrong punch needles for the wrong foundation fabrics. Plus, I didn't have a clue about which size or type of yarn I'd need.
For such a relaxing craft, it can be super stressful to get started!!
It took me a bit of trial and error to get things figured out, but once I found the right supplies I fell in love with punch needle! (And I'm confident you will, too!)
I don't want you to have to go through all that mess, so I made you this list of the best punch needle supplies. Only high quality, frustration free supplies made the list!
But wait, there's more! (Sorry, I just had to say that)
You can also get a free printable punch needle supply checklist so you can check off each thing as you get it. Don't you just love a good list?!
You'll find the sign up form to get yours at the bottom of this post!
If you're new to punch needle or if you've been punching for a while, connecting with other modern punch needle lovers is always a great idea!
Come check out our Facebook group, Modern Punch Needle with Yarn. It's a friendly community where you can ask questions, get inspiration, and share your awesome work with other punch needle lovers! Come join the conversation today!
(This post contains affiliate links. If you click one and make a purchase, I may receive a small commission at no extra cost to you. Read the disclaimer here. Thank you for your support!)
Must-Have, High-Quality Punch Needle Supplies
---
Punch Needles
One of the most important punch needle supplies you need is, well, a punch needle!
If you're new to the craft, you need to know that there are two different types of punch needle. Large rug punch needles and embroidery punch needles.
I'll start with the large ones and then move on to the embroidery ones. Let's go!
---
Large Punch Needles
Oxford Regular & Fine Punch Needles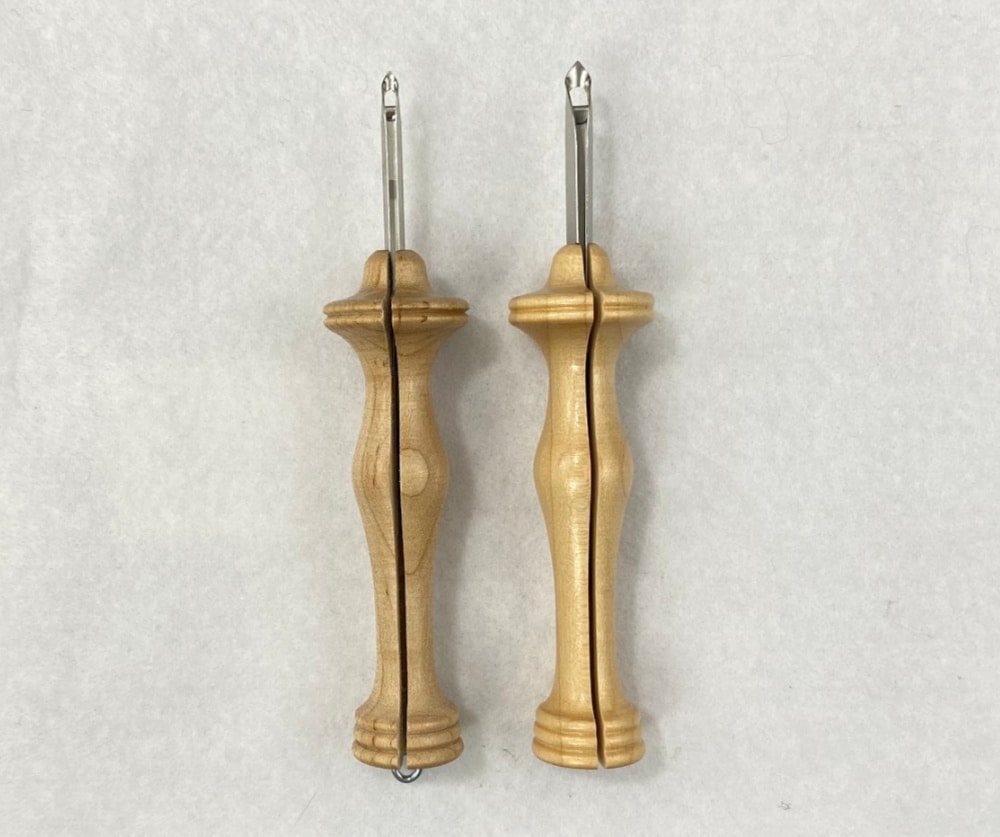 The Oxford punch needles are some of the most popular you'll find.
They're made of good quality wood and stainless steel, plus they have a handy slot in the side for your yarn. No threading required!
The Oxfords come in two types, regular and fine.
The Oxford regular is for bulky yarn or two or more strands of worsted/aran weight yarn. It comes in three sizes, #8, #9, and #10. The higher the number, the shorter the stitch height.
The Oxford fine is for one strand of worsted weight/aran yarn or a few strands of finer weight yarn. It comes in five sizes, #8, #9, #10, #13, and #14.
Both types work best with Monk's cloth or another similar type of fabric. Check out this post for more info about which fabric works with which punch needle!


This plastic adjustable punch needle isn't near the quality of the Oxfords, but it works pretty well.
It's made of plastic and has four adjustable loop height settings.
The punch needle works best with worsted weight or bulky yarn. It doesn't handle quite as bulky of yarn as the Oxford regular, but it's close.
I like to use this punch needle to make extra long loops. You can take it apart and just punch with the inner part to make the loops super long!
Wood Handled Adjustable Punch Needle


This wooden adjustable punch needle used to be one I recommended (it was my first punch needle, after all) but unfortunately it has gone down in quality.
However, there's a newer version by a different brand (Lavor) that's a very similar concept and apparently better quality.
You can see the newer Lavor adjustable punch needle here.
---
Embroidery Punch Needles


The Ultra Punch is awesome and very popular.
It comes with three needle sizes (small, medium, and large) and has 12 stitch heights.
It's shaped like a large pen or marker, so it's really easy to hold and won't make your hand cramp.
The Ultra Punch is a favorite among punch needle embroiderers, you can't go wrong with it!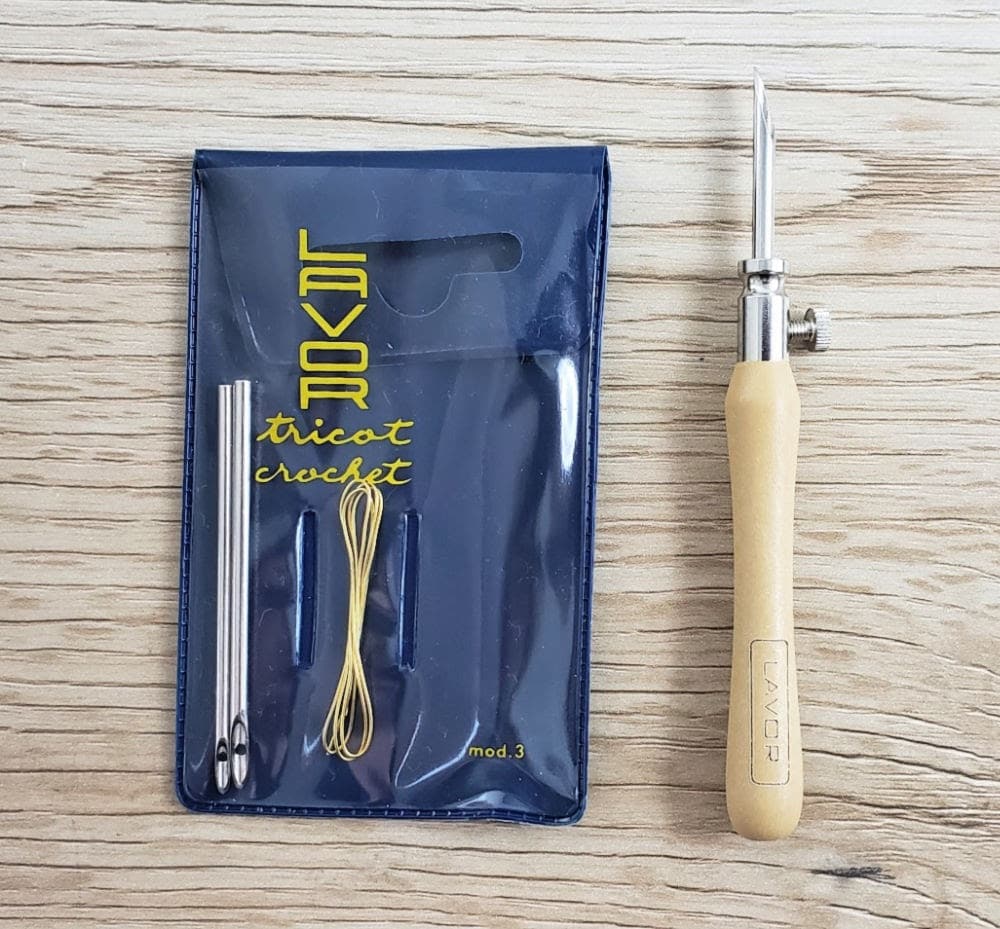 This Lavor punch needle also comes with three needle sizes and you can adjust the stitch height.
To adjust it, you loosen the little screw on the side, move the needle to the length you want, and then tighten it.
It's not quite as fool-proof as the Ultra Punch because of that, but it is a good little punch needle.
I have one of these as well as the Ultra Punch and I enjoy using them both.
The large Lavor needle can take larger yarn than the large Ultra Punch needle, and the tips of the Lavor needles are blunter, so I feel like its worth it to have both kinds.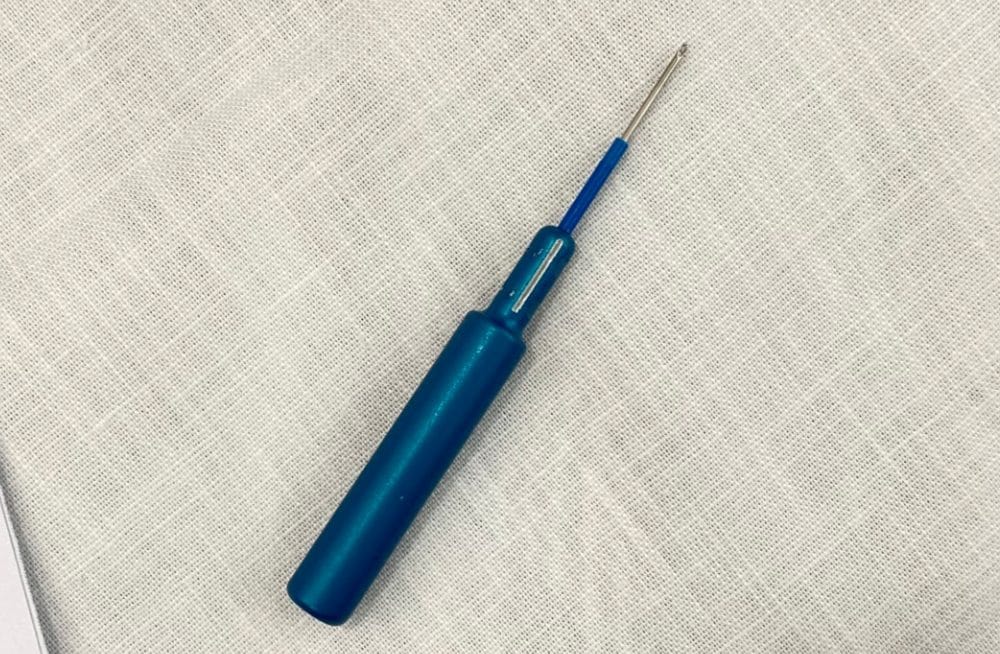 The CTR punch needles come in three types: 1 strand (works with one strand of embroidery floss, shown in photo above), 3 strand (works with two or three strands of embroidery floss), and 6 strand (works with four, five, or six strands of embroidery floss).
They're made in the USA and are really good quality.
These punch needles are really small, but you can use a pencil grip to make it easier to hold.
---
Yarn & Floss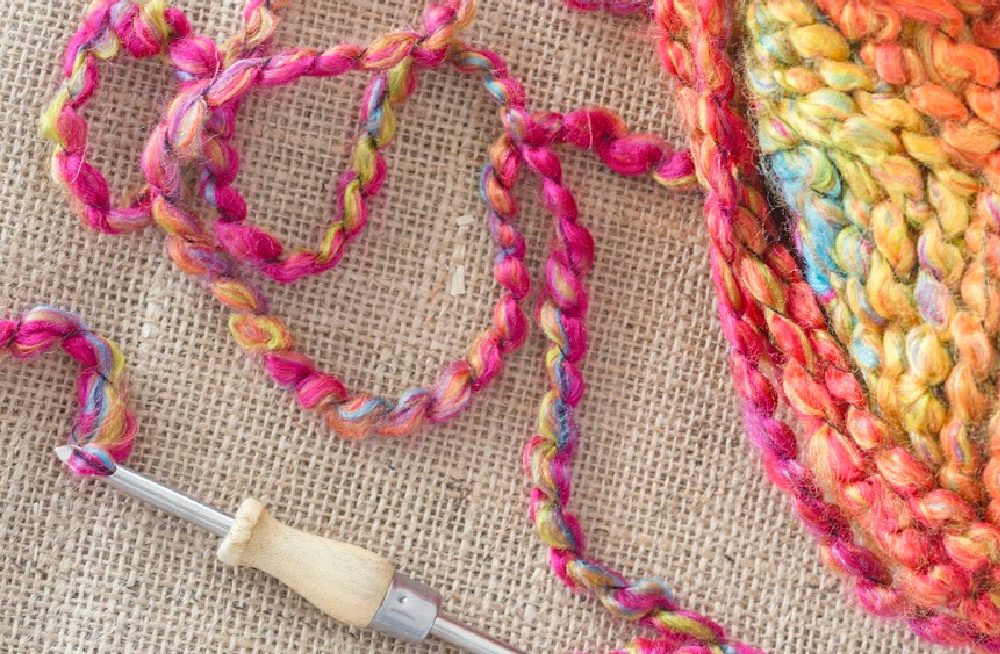 When it comes to embroidery floss, DMC 6-strand is the best embroidery thread for punch needle embroidery. It's great quality and comes in so many gorgeous shades.
Another popular option (but a bit more expensive) is Valdani floss. It also comes in beautiful colors and variegated options.
As for yarn, the best yarn for punch needle is typically 100% wool, although you can use any fiber that you like. Wool yarn will hold up better for things like rugs, trivets, and anything that will take much abuse.
For more decorative items like wall hangings and throw pillows, you can use cotton, acrylic, and other fibers or blends.
Big bulky wool yarn works great for large punch needles, and you can also double up worsted weight and finer yarns with the Oxford Regular.
This bulky Rug Yarn is one of my favorite options for thick wool yarn.
My all time favorite place to get worsted weight (and pretty much every other yarn you can imagine) is Knit Picks. They have great prices and so many wonderful colors to choose from. They're my go to when I need yarn for punch needle, crochet, and any other yarn crafts.
Their Wool of the Andes is a beautiful worsted weight 100% wool yarn that comes in loads of different colors and is very affordable. It's one of my favorite yarns to use with the Oxford Fine punch needle.
---
Embroidery Hoops & Frames
Ok, we covered punch needles. Now it's time to move onto embroidery hoops and frames!
You can't use just any old embroidery hoop for punch needle. The fabric has to be held drum tight.
Here are my favorite options for punch needle hoops & frames.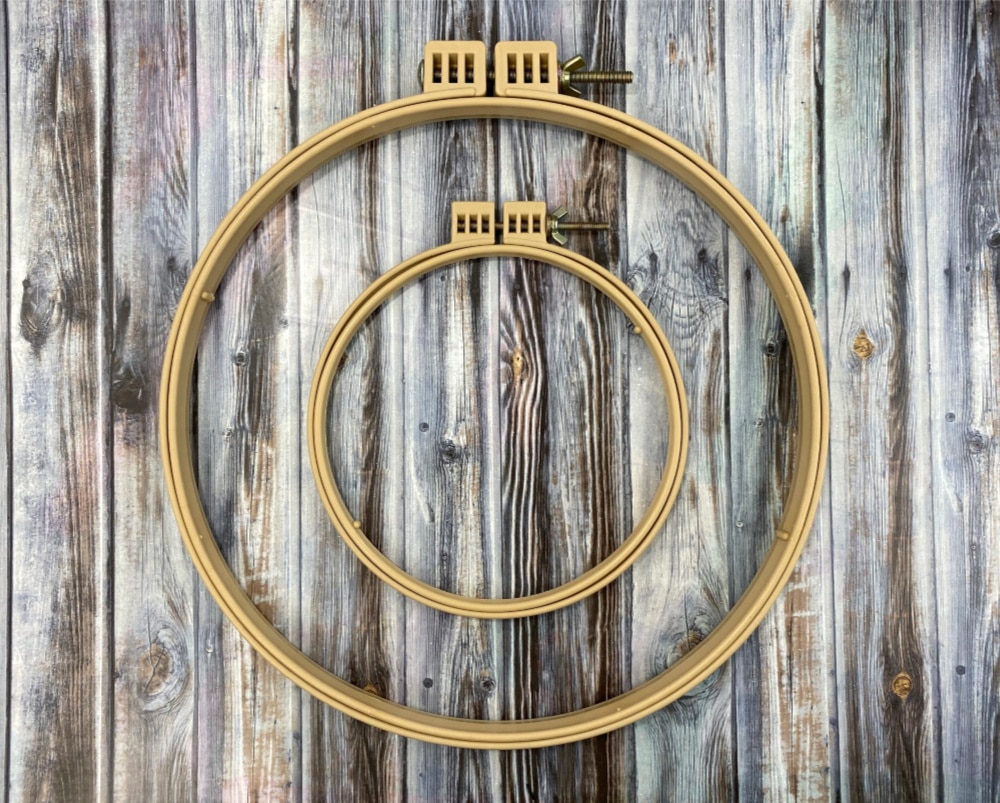 Morgan No-Slip Hoops are great for punch needle because they hold your foundation fabric in super tight.
They have a locking-lip design and a super heavy duty wing-nut to tighten it all down.
These hoops come in several sizes and they're one of my all-time favs.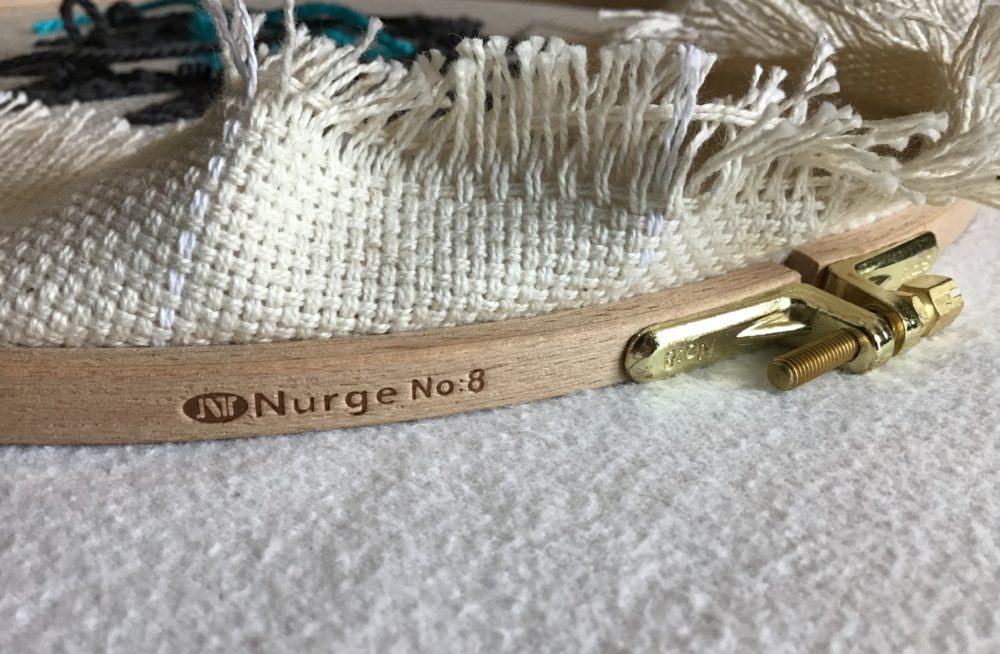 Nurge embroidery hoops are beautiful and I recommend them for displaying your finished punch needle pieces.
You probably don't want to use these to punch your design. I have in the past and it's just a frustrating situation.
What I do is punch my design in a Morgan No-Slip and then transfer it over to a Nurge hoop for display. They're so fancy looking!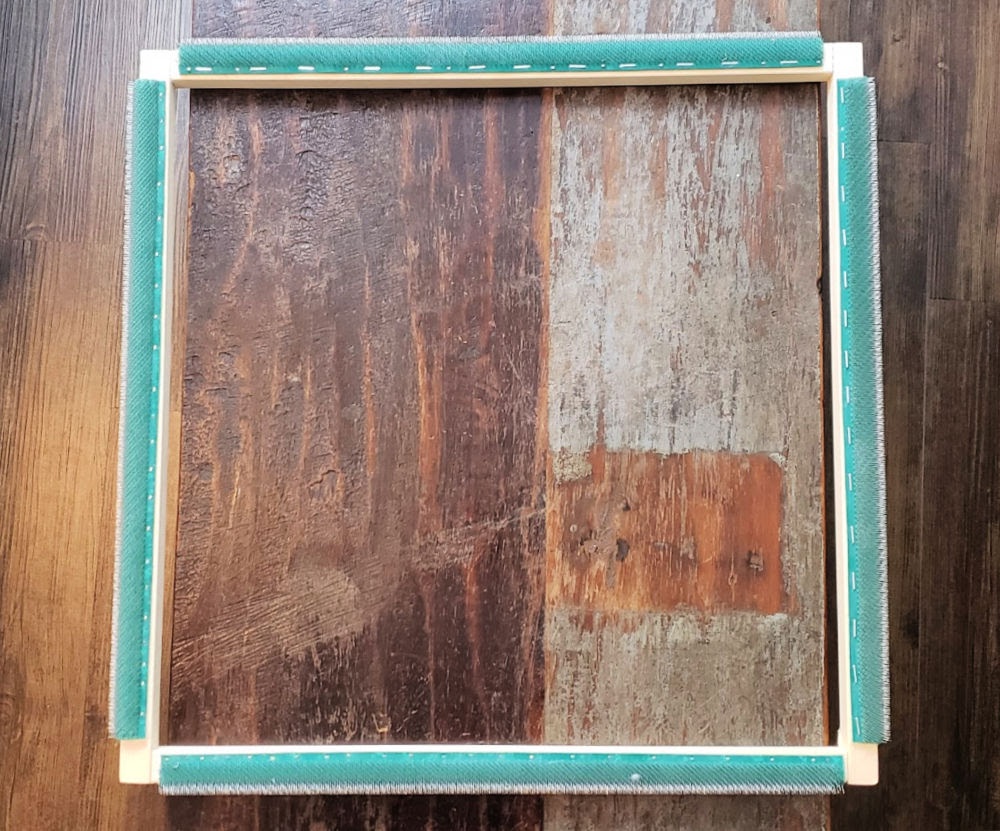 Gripper Frames make punch needle a breeze!
You don't have to worry about your fabric getting loose in your frame AT ALL with one of these awesome contraptions.
You can buy an assembled version, or if you want you can DIY it!
Check out this tutorial where I'll show you how to make your own gripper frame. The one shown above is my DIY version (and I love it!)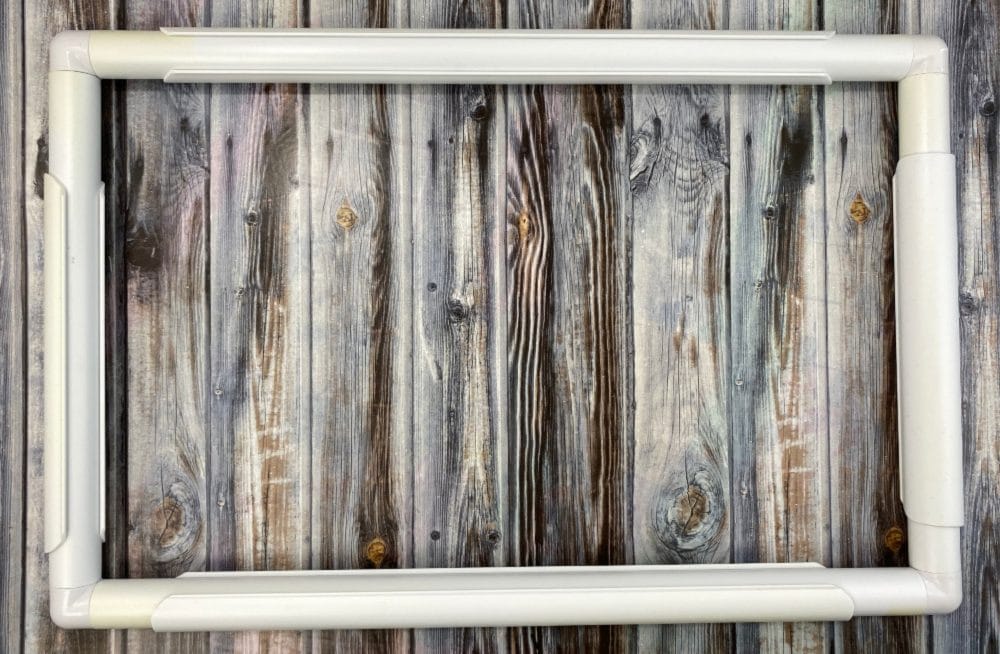 Q-Snap Frames are made of PVC and hold the fabric with C-shaped clamps that snap down onto the frame.
One handy thing about these frame is they can be completely taken apart, so they're a great option to take on the go.
These frame work best with thicker fabric like Monk's cloth. Weaver's cloth and other thin fabrics don't stay tight enough without wrapping the frame in fabric strips, yarn or tape.
---
Foundation Fabric
The type of foundation fabric you use will depend on which punch needle you're using and what your finished product will be.
In a nutshell, monk's cloth is best for large punch needle, and weaver's cloth is best for punch needle embroidery.
There are some other suitable fabrics as well, and you can read a whole post all about the best foundation fabrics, plus there's a free printable cheat sheet showing which fabric goes with which punch needle.
---
In Summary
I hope this list of punch needle supplies gets you started off right in your punch needling quest.
It's such a fun and relaxing hobby! Having the proper tools makes it way more enjoyable and takes away the frustration.
In just an hour or two, you can create a beautiful piece of art for your home. Quick wins are awesome when you're short on time!
What's your favorite punch needle must-have? Let us know in the comments!
Related Punch Needle Posts
Must Have Punch Needle Supplies (& Where to Find Them)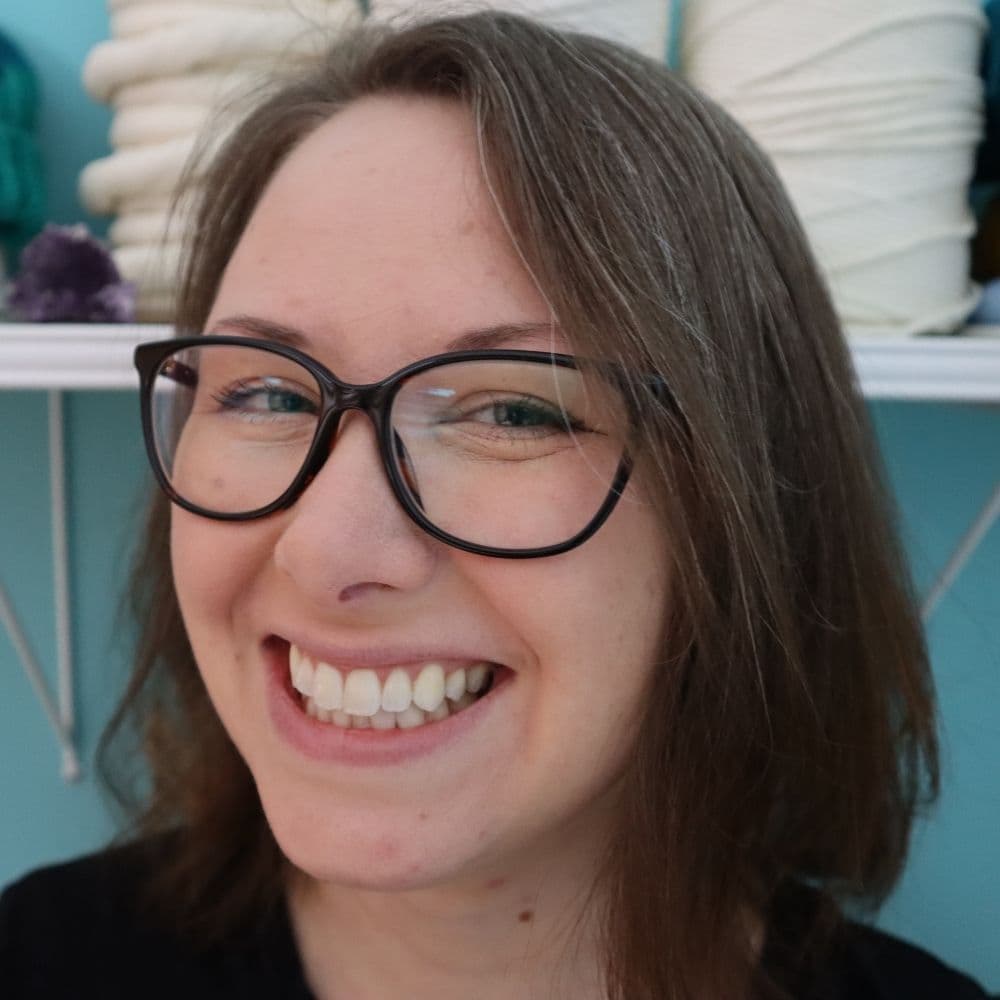 Crystal Martin is the crafty lady behind Marching North. She loves sharing easy to follow tutorials and patterns for macrame, crochet, punch needle, and pretty much anything else involving yarn or textiles.
Her work has been featured on Creative Fabrica, Craft Gossip, Ravelry, as well as her own site and YouTube channels.