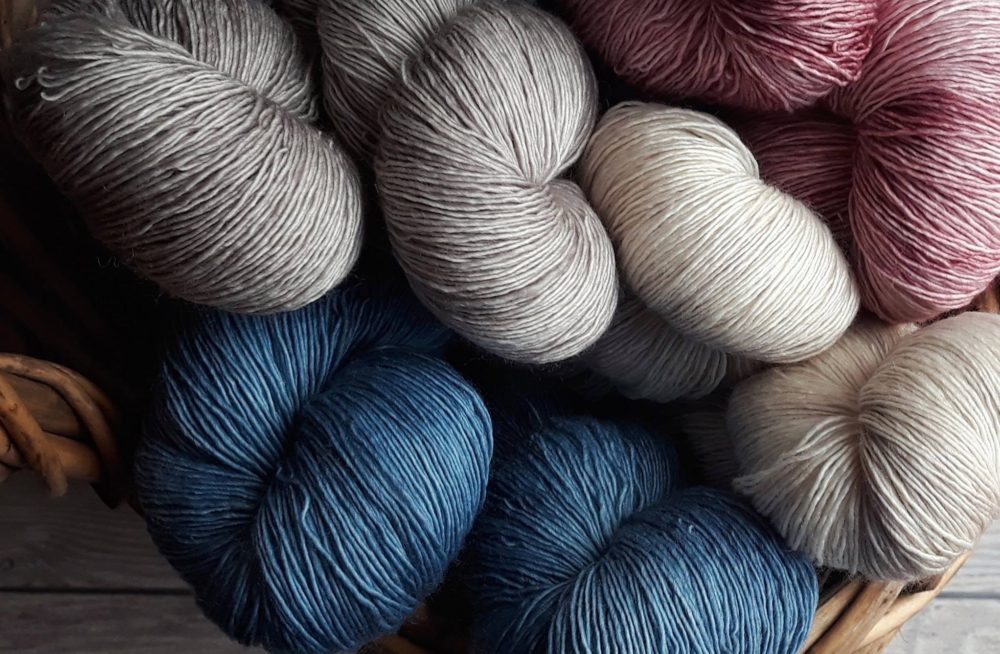 When you're first starting out with punch needle, knowing what supplies you need is crazy overwhelming.
There are all kinds of different punch needles, foundation fabrics, yarns, and fibers. In the beginning, it's best to keep it simple.
At first, I ended up buying mismatched punch needles and foundation fabrics, and I didn't know which size of yarn I'd need.
For such a relaxing craft, I was getting super stressed!
It took me a bit of trial and error to get things figured out, but once I found the right supplies I fell in love with punch needle!
I don't want you to have to go through all that noise, so I made you this list of some of my favorite places to get punch needle supplies, as well as punch needle must-haves (and a few punch needles luxuries!)
First, let's start with my favorite places to get supplies.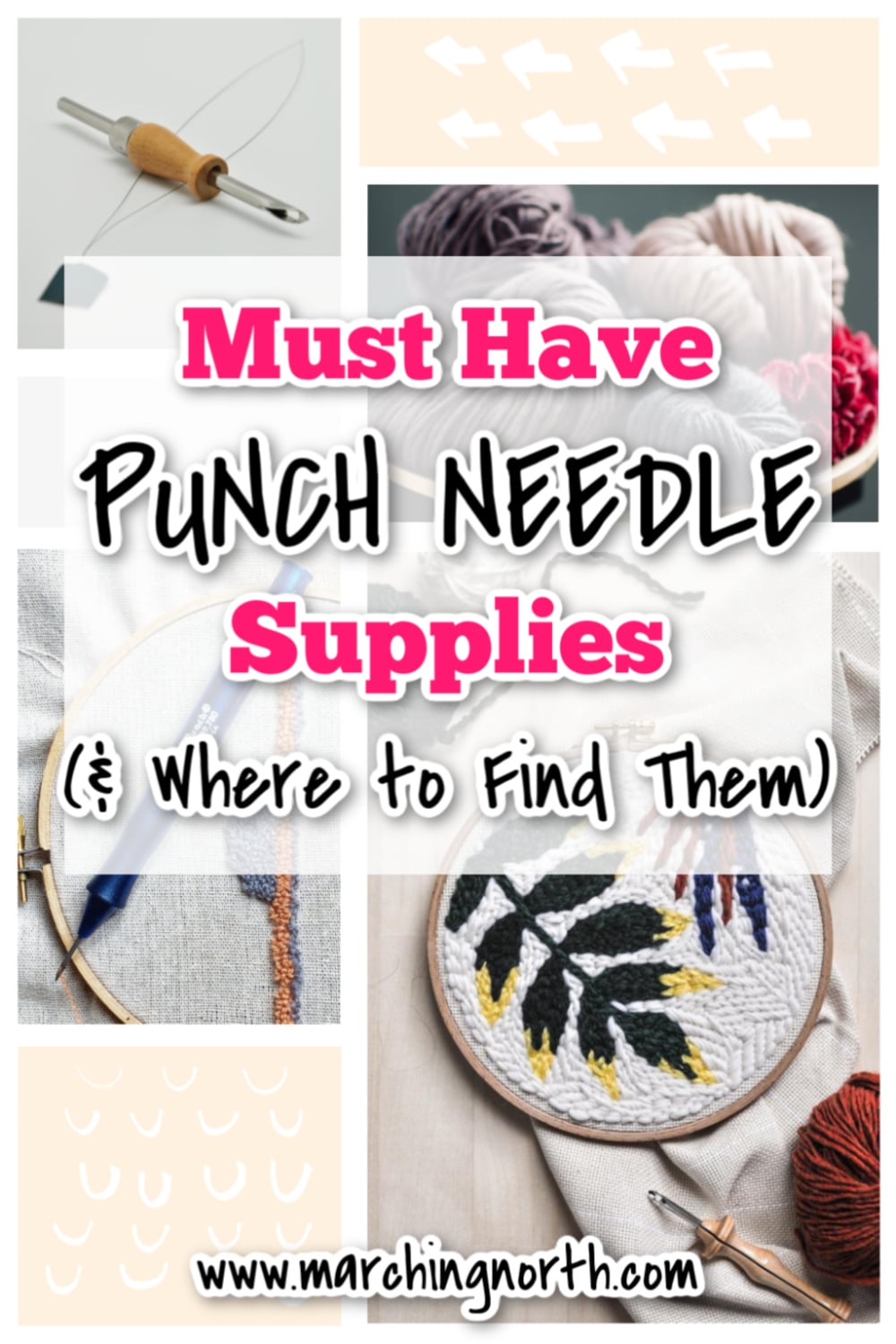 (This post contains affiliate links. If you click one and make a purchase, I may receive a commission at no extra cost to you. Find out more here. Thank you for your support!)
North Shore Crafts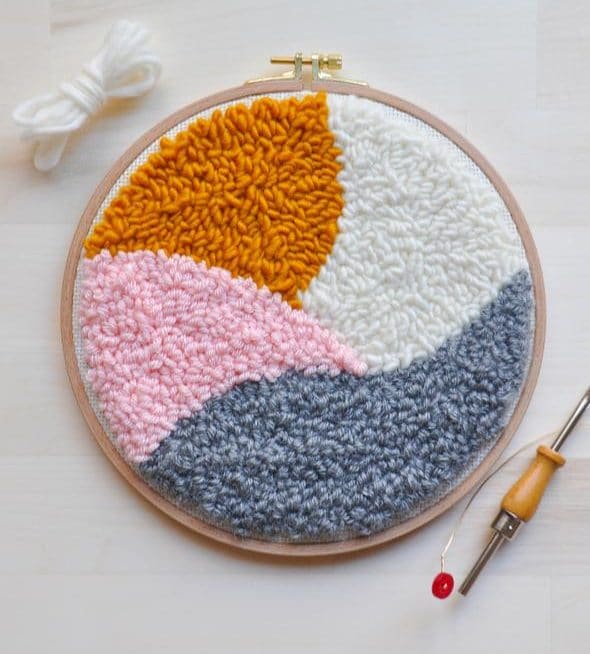 When I first decided I wanted to give punch needle a go, I had no clue where to begin.
I knew I didn't want to spend an arm and a leg when I wasn't even sure I would like it.
While searching for direction, I came across North Shore Crafts.
I saw that they offered an adjustable punch needle that was less expensive than the Oxford punch needles (which they also offer), plus it has multiple lengths all in one.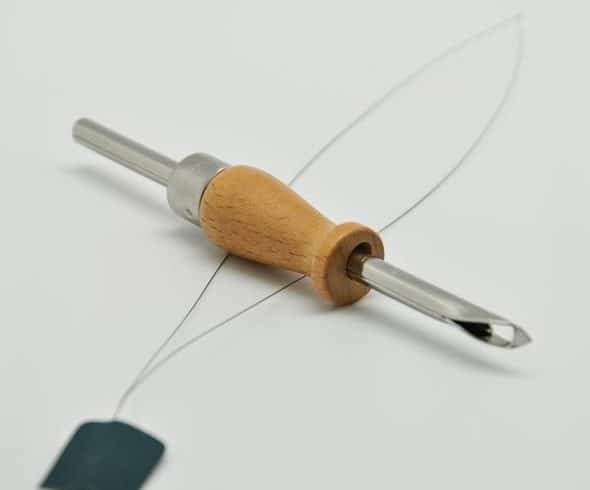 There's no doubt that the Oxford needles are top-notch quality. However, as a beginner, I wanted one that did the job without breaking the bank.
I knew I could always upgrade later if it was something I wanted to continue doing.
After getting the punch needle in the mail, I realized I had bought the wrong fabric from Amazon (click here to read more about that fun story).
So, I went back to North Shore Crafts and ordered some Monk's cloth plus a Nurge embroidery hoop.
North Shore Crafts is a great shop for a beginner punch needler due to its clean layout and the helpful articles to get you started.
Shawna Fosket is the founder and it's obvious that she has a passion for punch needle. She says "her mission is to make your next crafting experience fun, memorable and stress-free".
In her shop, she has everything you need including punch needles, foundation fabrics, embroidery hoops, gripper strips, yarn, and patterns.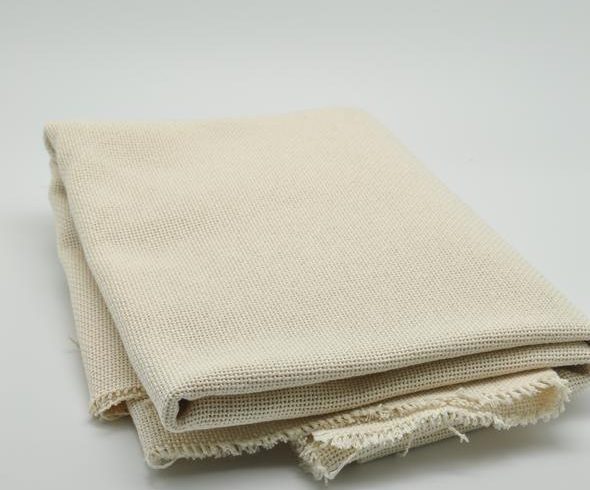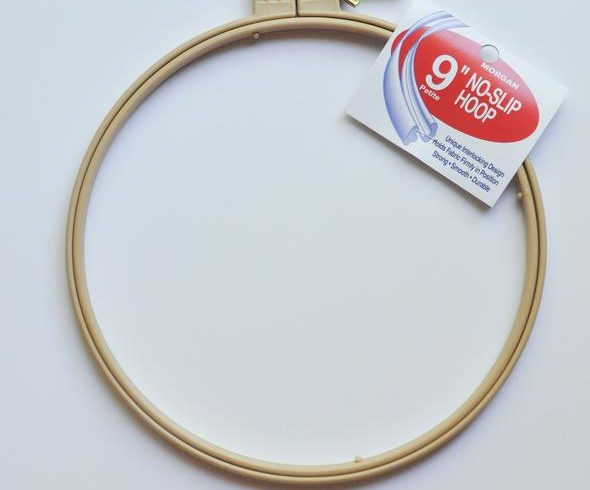 If you're not sure what you need and feeling intimidated, she sells all-in-one kits with adorable designs and everything you need to complete a punch needle project.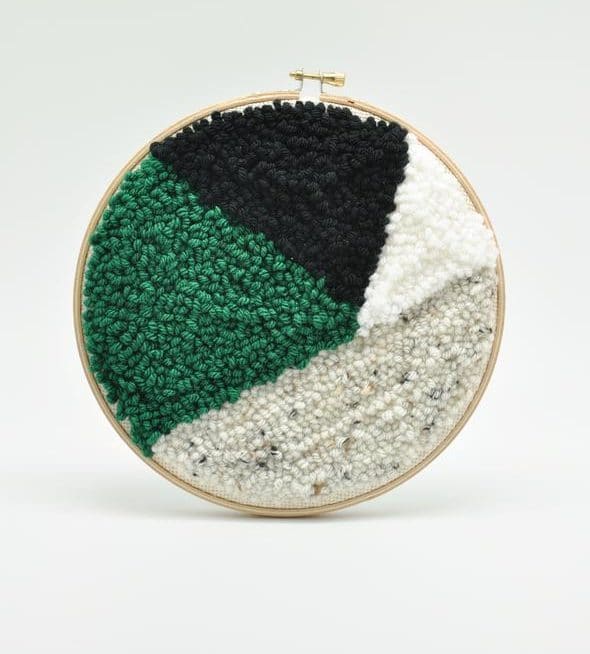 Orders of $75 or more get free shipping, so that's a plus too!
Be sure to check out North Shore Crafts for punch needle supplies and information!
Good Old Amazon
I buy just about everything on Amazon, so of course, it was the first place I looked.
You can find some great punch needle supplies there, but there's a lot to weed through.
Here are my top Amazon punch needle supplies.
The Ultra Punch
Ultra Punch Needle 3 Needle Set
This is a fantastic option for punch needle embroidery. It has three different sized interchangeable needles and 12 different length settings to choose from.
The largest needle can work with sock weight yarn, as well as six strands of embroidery thread.
The medium needle is suitable for three to six strands of embroidery thread.
The smallest needle works best with two or three strands.
The Oxford Punch Needles
Oxford Punch Needle 8 1/2 Oxford Punch Needle 8 1/2 Oxford Punch Needle 9 3/8 Oxford Punch Needle 9 3/8 Oxford Punch Needle 10 1/4 Oxford Punch Needle 10 1/4 Oxford Punch Needle The Mini with Heels 13 3/16 Oxford Rug Punch Needle The Mini Size 14
You can't get too far into the world of punch needle without hearing about the Oxford Needles.
They were created by Amy Oxford of The Oxford Company (and punch needler extraordinaire) and feature an exceptionally comfortable wooden handle and a high-quality stainless steel needle.
You can usually find all the different sizes of Oxford Punch Needles on Amazon, but sometimes they run out of stock. They're very popular!
Morgan No-Slip Lap Stand Combo Hoops
Morgan 7-Inch and 10-Inch Lap Stand Combo Hoops
This Morgan no-slip lap stand hoop will make punch needling a breeze.
It holds your punch needle project up off your lap so you can punch away without worrying about stabbing your legs or fingers!
Just like the other Morgan hoops, this one is no-slip which makes it perfect for punch needle.
OttLite Easy View Floor Lamp
OttLite 18-watt Easy View Floor Lamp
Having good lighting is crucial for most crafts, and punch needle is no exception.
Ottlite lamps are highly rated and made for crafters. This model also includes a magnifier attachment to give your eyes a break.
If you prefer a tabletop model, check out this OttLite.
This handy LED OttLite clamps onto the side of the table. Options!
Yarn Swift and Ball Winder
Yarn Ball Winder and Umbrella Swift (with Skein Holder) Basic
If you use yarn, you need these! There's nothing more frustrating than trying to wind a skein of yarn into a ball by hand (especially if you have a toddler running around!)
Save yourself a LOT of frustration and grab this super affordable set.
In Summary
I hope this list of punch needle supplies gets you started off right in your punch needling quest.
It's such a fun and relaxing hobby! Having the proper tools makes it way more enjoyable and takes away the frustration.
In just an hour or two, you can create a beautiful piece of art for your home.
Quick wins are awesome when you're short on time!
What's your favorite punch needle must-have? Let us know in the comments!
Related Punch Needle Posts
Must Have Punch Needle Supplies (& Where to Find Them)