Looking for a good beginner crochet potholder project? Check out this double thick crochet potholder pattern featuring the thermal stitch in this step by step tutorial and video!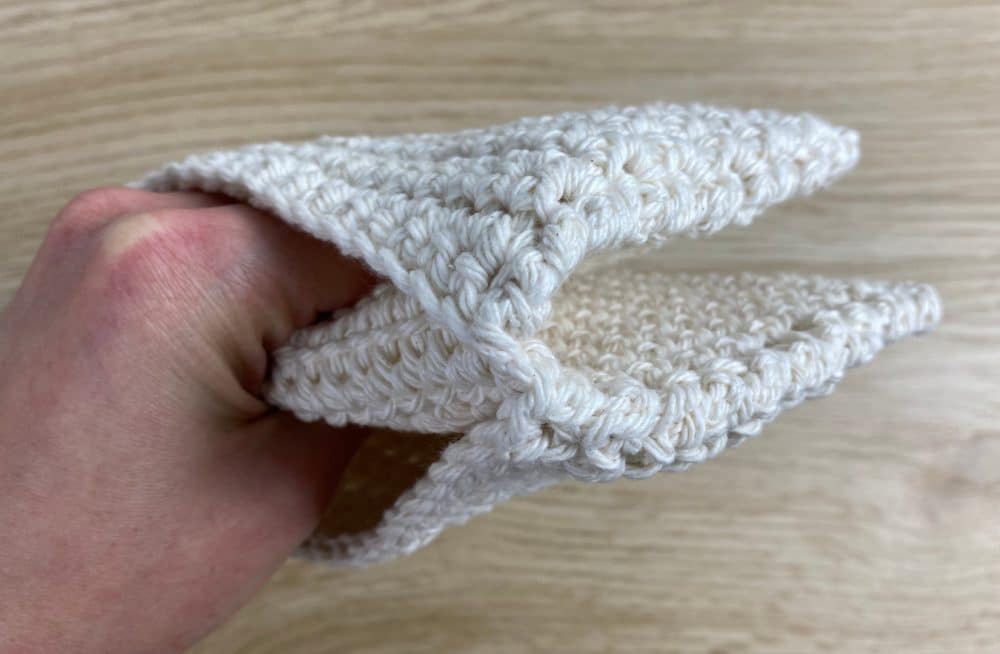 This pot holder is super thick, thanks to the thermal stitch AND the extra pockets on the back.
They give you the option to use it almost as an oven mitt, or lay it on the counter as a regular pot holder. Yay options!
Since fall is in the air and the holidays are coming, it's the perfect time to add a few pot holders to your project line up. Plus, you can learn the awesome thermal stitch!
For this pattern, I just used one strand of cotton yarn. If you want to make it even thicker, you could double it up and use two strands. It's up to you! One strand was plenty thick for me.
What is the thermal stitch in crochet, anyway?
The thermal stitch is a simple crochet stitch that makes a double thick crochet fabric. It's almost as thick as two layers of single crochet stacked together, but with half the work!
I'll show you how to do the single crochet version of the thermal stitch in this tutorial. You can also do the thermal stitch with half double and double crochet.
Keep scrolling to see the free pattern, tutorial, and video for this double thick crochet pot holder.
(This post contains affiliate links. If you click one and make a purchase, I may receive a small commission at no extra cost to you. Read the disclaimer here. Thank you for your support!)
Supplies You'll Need to Make a Double Thick Crochet Pot Holder
How to Make this Double Thick Crochet Pot Holder Featuring the Thermal Stitch
Step 1: Make the foundation chain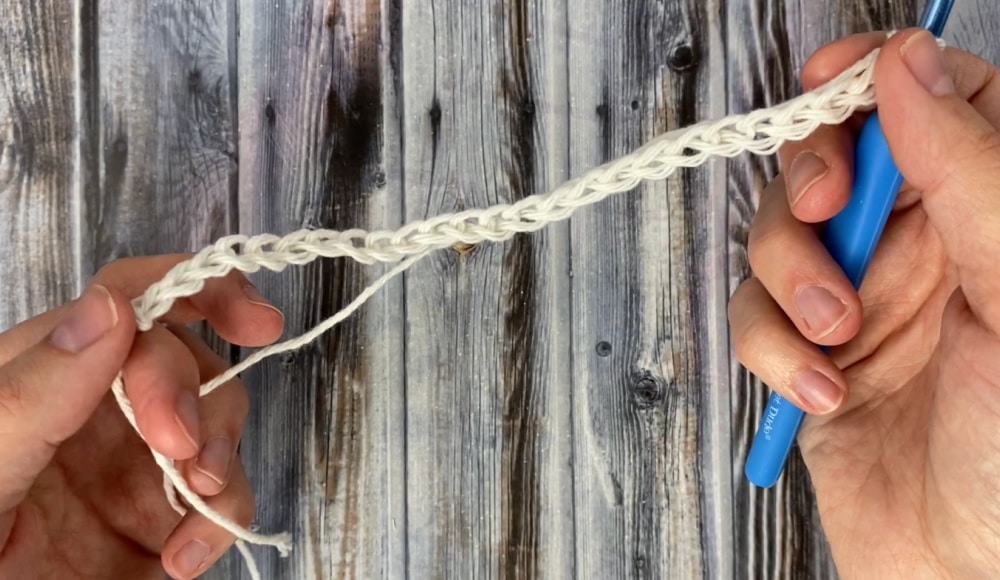 Chain 25 and then turn.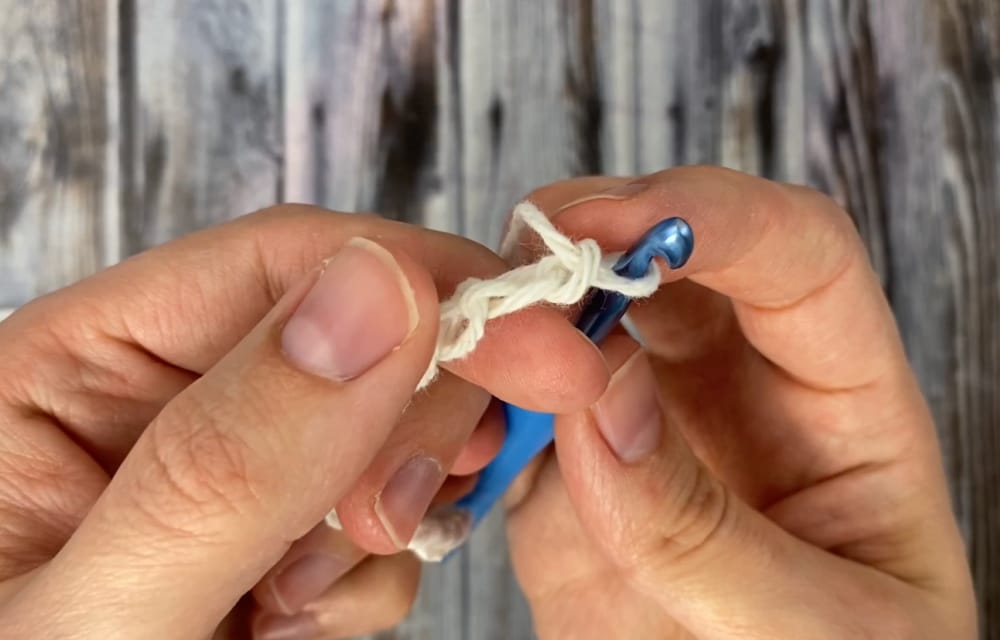 Flip the chain over so the back side is facing up, and you're going to single crochet into the back bump of the second chain from your hook.
Continue single crocheting in each chain across. You'll have 24 stitches all together.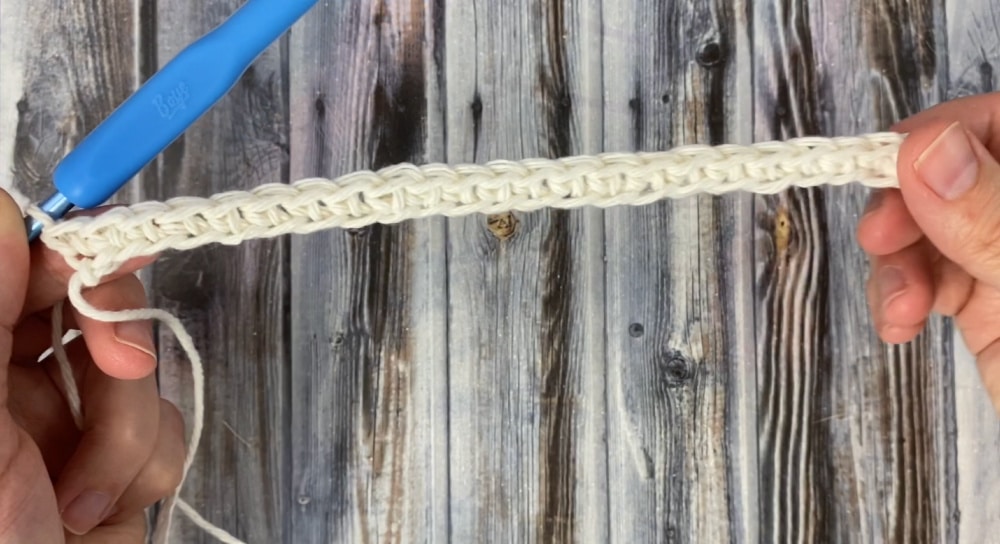 Step 2: Crochet the first single crochet section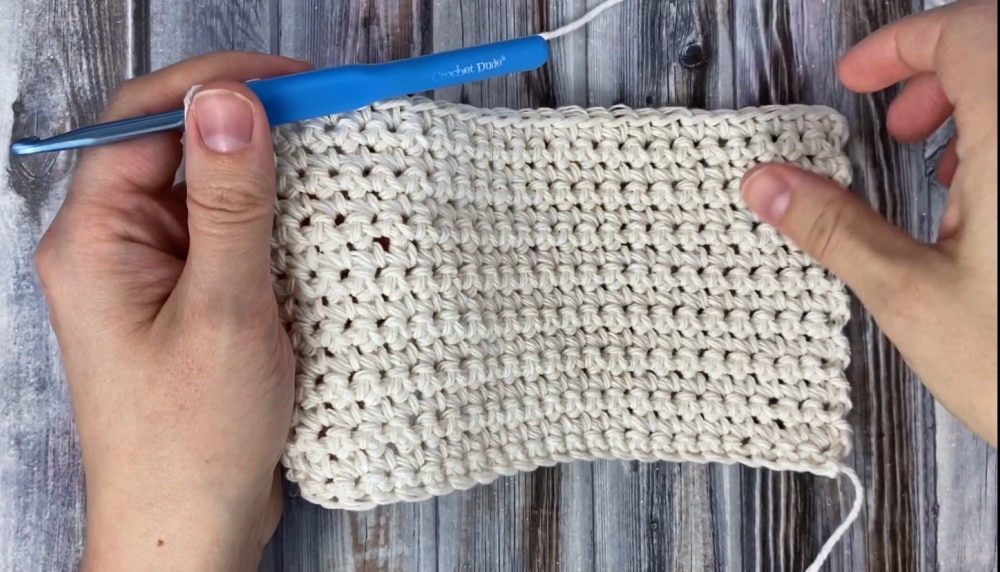 At the end of the first row of single crochet, chain one, turn and single crochet in each stitch across.
Repeat that until you have 16 rows of single crochet.
Step 3: Prepping for the thermal stitch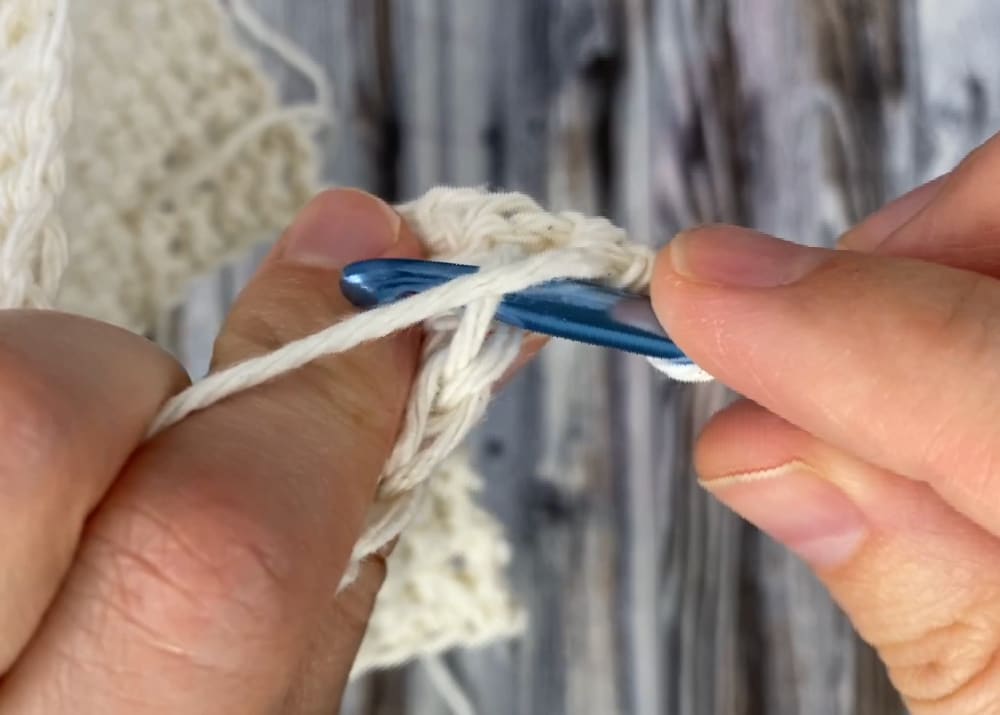 Now we need to do the first preliminary row for the thermal stitch. Single crochet in the back loop only of each stitch across, chain one, and turn.
Step 4: How to crochet the thermal stitch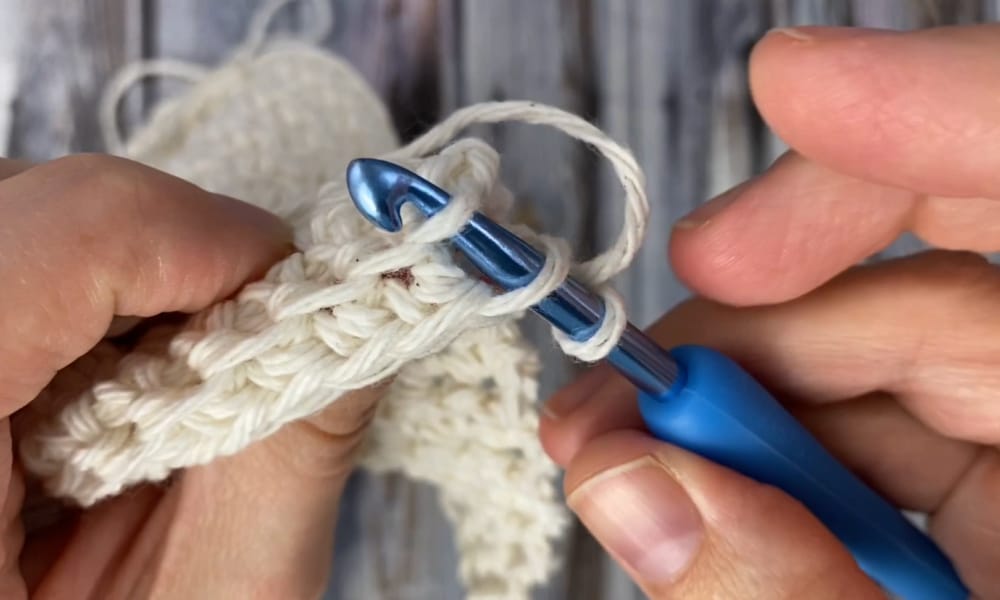 Now for the actual thermal stitch. Insert your hook into the back loop, and then insert it into the leftover loop from the previous row (it was the front loop that you didn't crochet into).
Now make a single crochet and you've completed your first thermal stitch!
Continue thermal stitching all the way to the end of the row, chain one, and turn.
Repeat this for 42 rows (you'll have 43 rows of thermal stitch all together).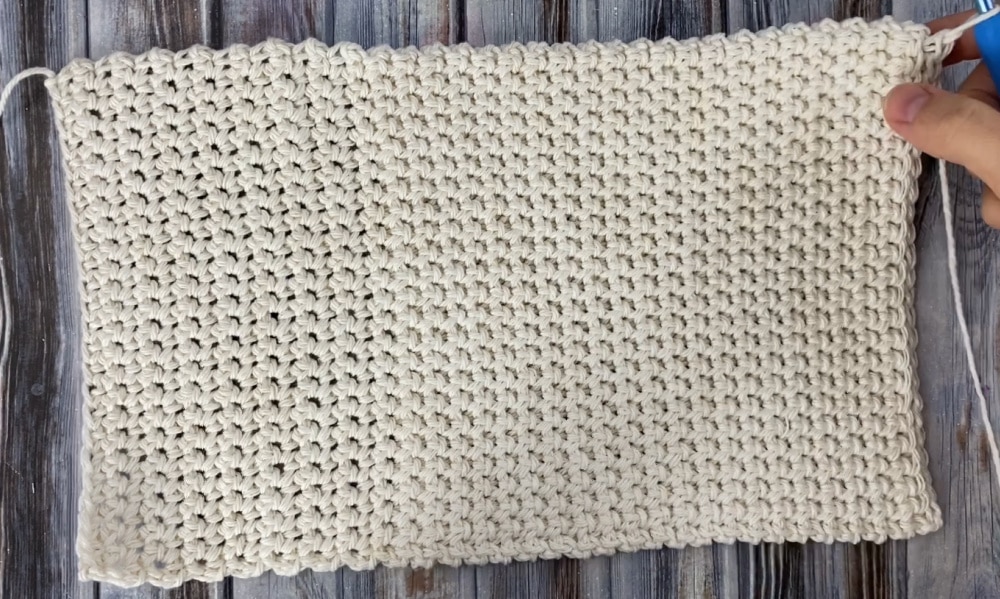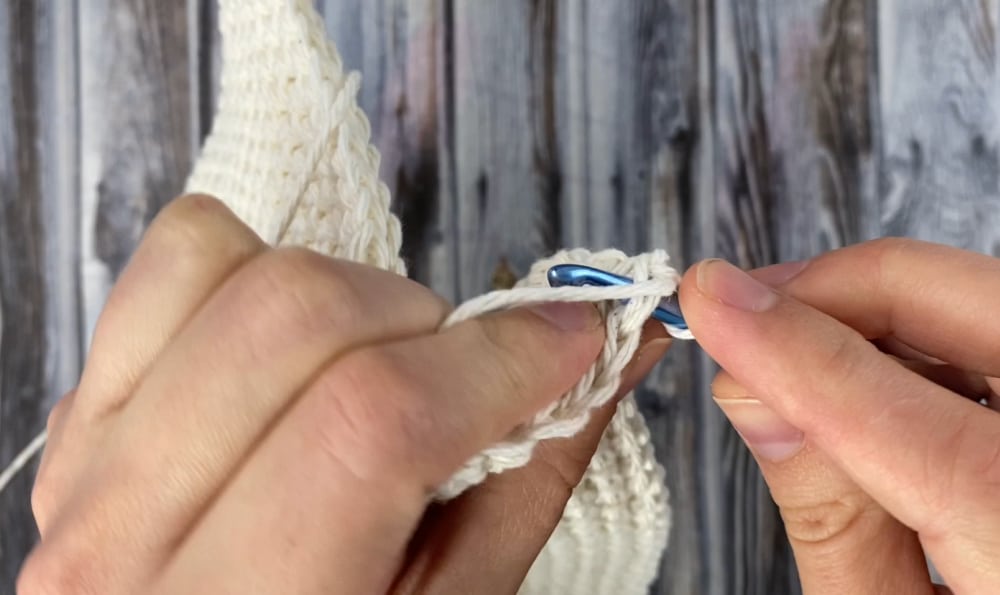 After your 43rd row of thermal stitch, make 16 more rows of regular single crochet.
After the last row, slip stitch in each single crochet across to make it a bit less stretchy.
Step 5: Sewing it all together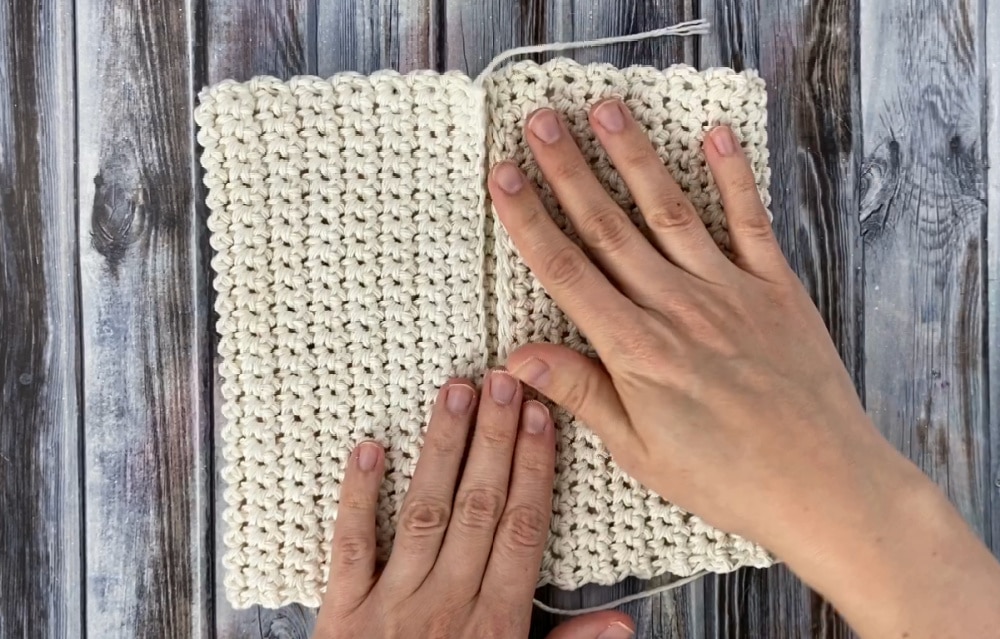 Now you'll want to fold the single crochet flaps inward so we can sew it together.
There will be a ridge of loops on one side from the last row of thermal stitches. Be sure that side is on the inside so it won't show.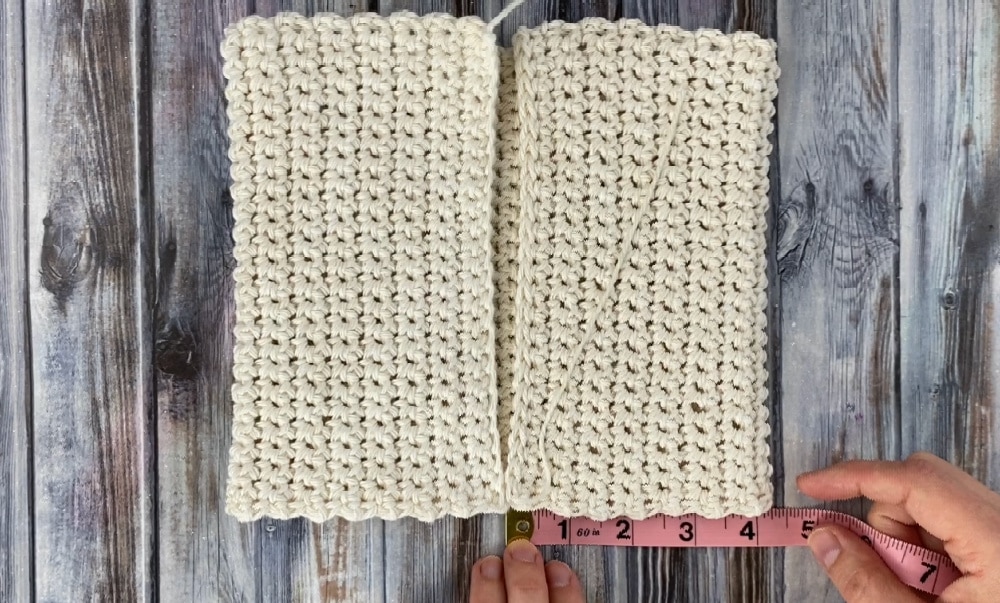 I used a tape measure to make sure my sides were even. It never hurts to check!
Pin the sides in place before you start stitching.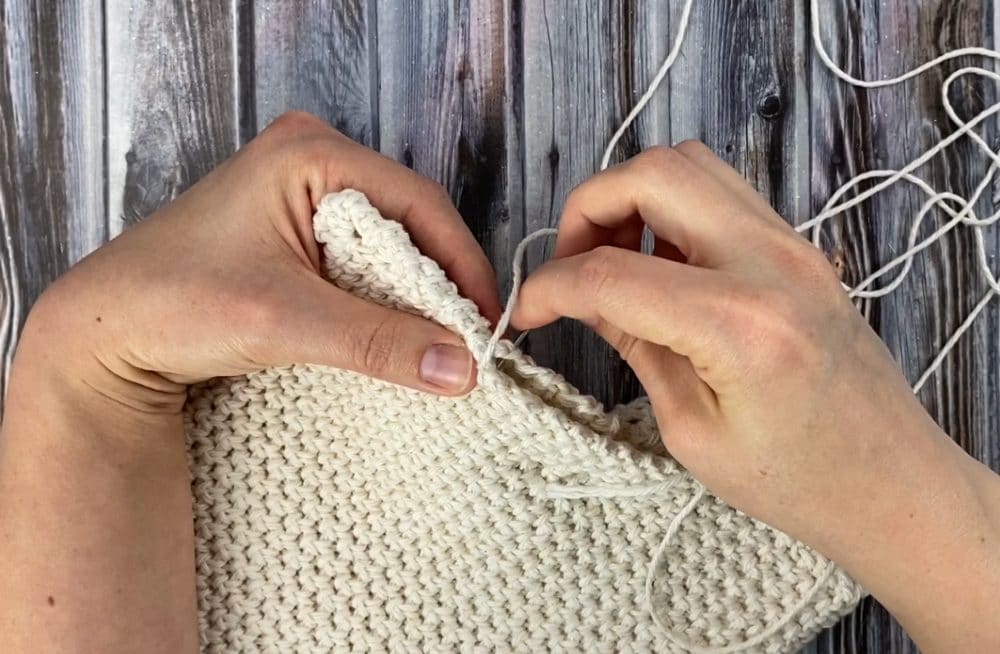 Thread some of your yarn onto a large eye needle and whip stitch along both edges.
Weave in all your ends and your double thick crochet potholder is ready to go!
Done!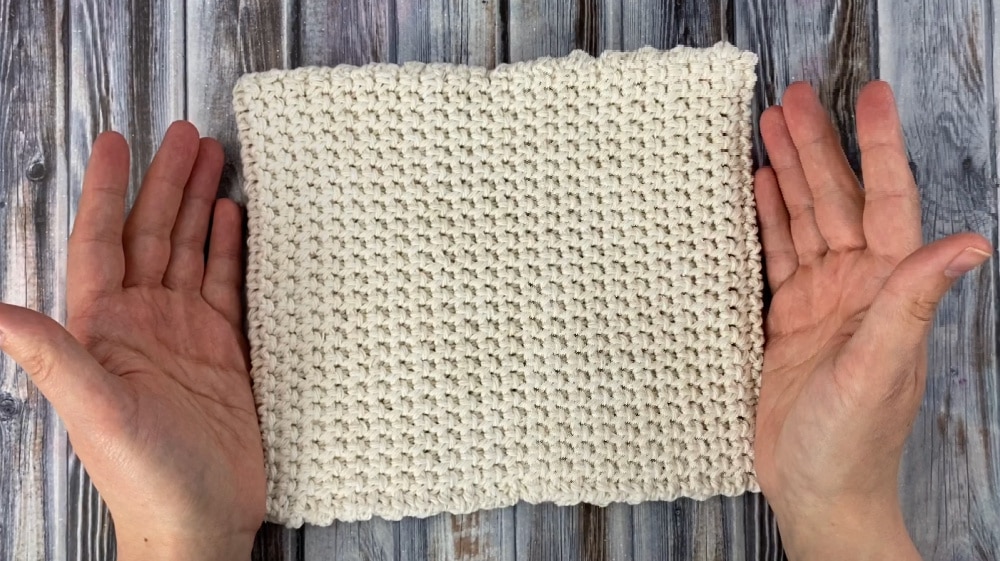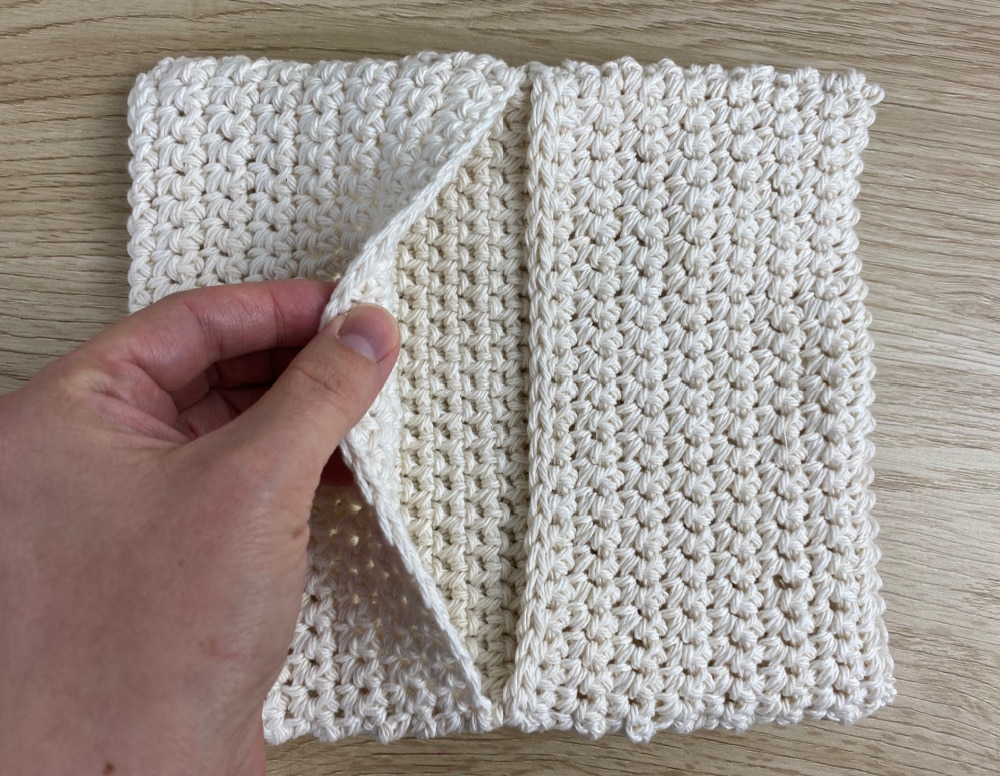 I hope you enjoyed this double thick crochet pot holder tutorial featuring the thermal stitch!
If you make this project, please take a moment to share a pic on Instagram and tag me @marchingnorth. I love to see your creations!
Related Posts
Double Thick Crochet Potholder Pattern (Featuring the Thermal Stitch)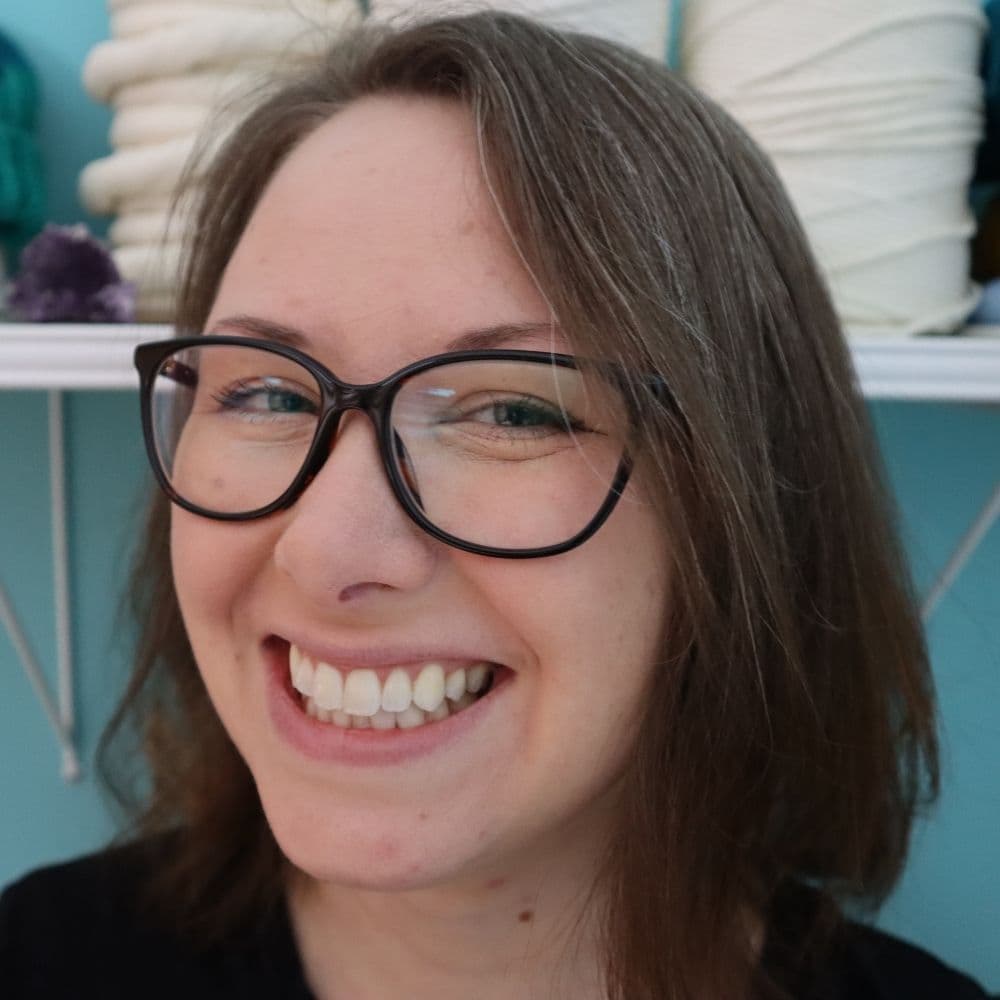 Crystal Martin is the crafty lady behind Marching North. She loves sharing easy to follow tutorials and patterns for macrame, crochet, punch needle, and pretty much anything else involving yarn or textiles.
Her work has been featured on Creative Fabrica, Craft Gossip, Ravelry, as well as her own site and YouTube channels.