Granny squares are so much fun to make and there are so many things you can do with them!
Besides being super versatile, they're also pretty simple to make, so they're great for the beginner crocheter.
This list of free crochet granny squares has something for everyone!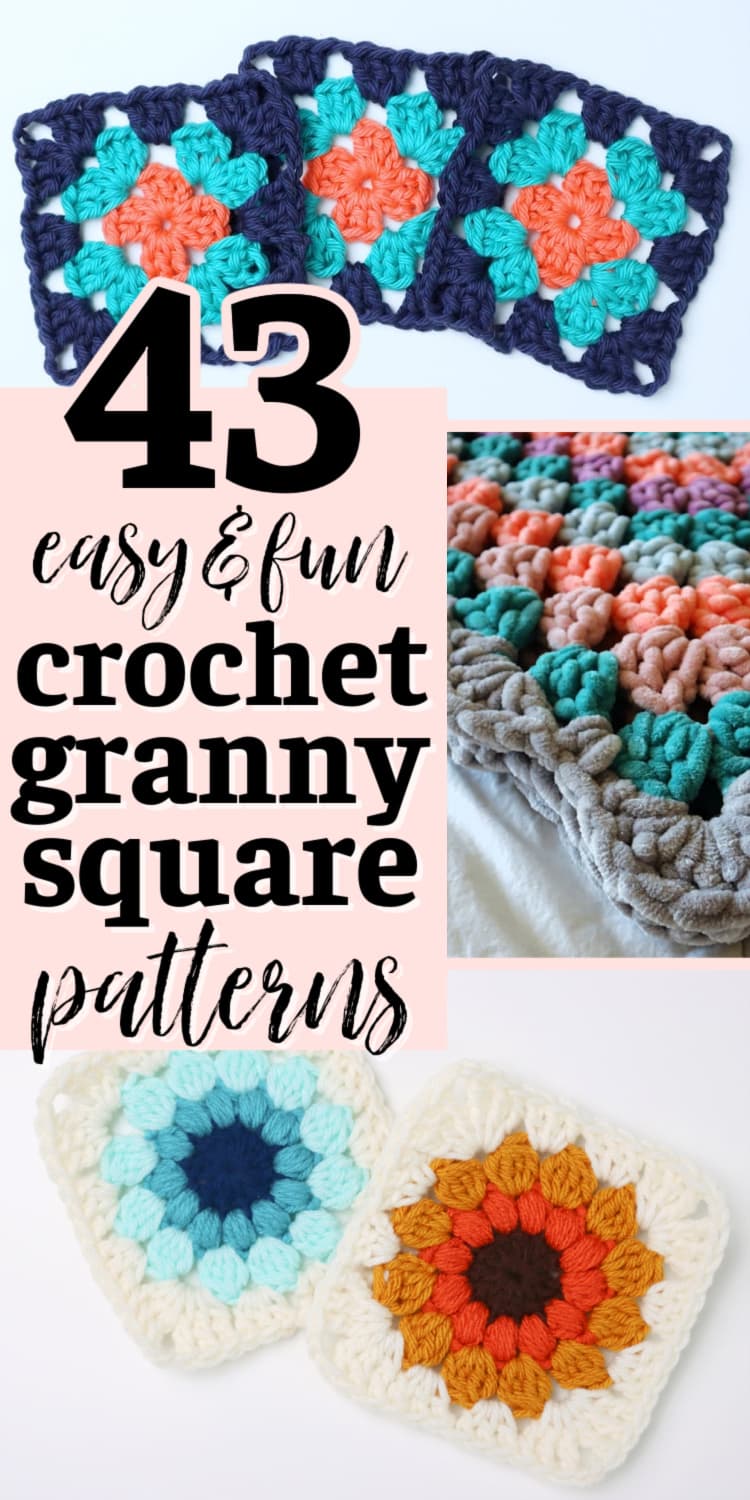 (This post contains affiliate links. If you click one and make a purchase, I may receive a small commission at no extra cost to you. Read the disclaimer here. Thank you for your support!)
If you want to make a blanket, but don't really want to lug the whole thing around with you everywhere you go, granny squares are the answer!
Just bring your bag of yarn and work on one square at a time. You can make them on a plane, in the car, on a train, or on your couch!

Another wonderful thing about granny squares is their ability to turn random scraps of yarn into beautiful motifs.
You can use all sorts of different colors and get a totally unique look. You gotta love that!
Best Granny Square Making Supplies
With granny squares, you aren't limited to a certain hook size or type of yarn- you can really make them however you want.
Now, if you're following a certain pattern, you'll want to use the same yarn size and hook that they use so they turn out the same size.
Once you get the basic recipe down though, you can really make them your own!
Crochet Hooks
Since you'll be making quite a few granny squares for projects like blankets or sweaters, it's a good idea to use a comfortable hook.
Here are some of my favorite ergonomic choices:
Top Choice
Furls Crochet Hooks
The crochet hooks are not only super comfortable and ergonomic, but they're also beautiful works of art! Furls crochet hooks come in all sorts of beautiful colors, and they have a lovely natural wood line that is so wonderful to use.

We earn a commission if you make a purchase, at no additional cost to you.
Best Yarn for Granny Squares
Whether you're making something that will be worn, like a sweater or a scarf, or if you're making a granny square blanket or a pillow, you'll want the yarn you use to be soft and comfy.
It's also a good idea to use a washable yarn, especially if you have kids or pets that like to share your blankets.
Here are a few yarns I like to use when making granny squares:
Lionbrand Heartland – This is one of my all time favs. Beautiful, tweedy colors and it's super cozy and soft.
Vanna's Choice-Soft, washable, and comes in loads of colors. Vanna knows what's up!
Dishie Cotton – If you're looking for a soft, durable cotton yarn, look no further than Dishie!
Top Choice
Lion Brand Heartland Yarn
Heartland Yarn by Lion Brand is wonderfully soft and it comes in beautiful colors inspired by national parks and nature. It's 100% acrylic and a great choice for all kinds of projects.

We earn a commission if you make a purchase, at no additional cost to you.
Free Crochet Granny Square Patterns
Alright, now that we've covered all of that, let's take a look at these lovely granny squares!
Free Crochet Granny Square Patterns
This list of granny square designs truly has something for everyone.
You can use these motifs to make a beautiful crochet blanket, cushion covers, a table runner, tote bags, and loads more- the possibilities are endless!
In Conclusion
I hope you enjoyed this list of unique and beautiful free crochet granny square patterns!
Looking for more free crochet patterns and tutorials? Check out the ones below!
43 Fun & Unique Free Crochet Granny Square Patterns!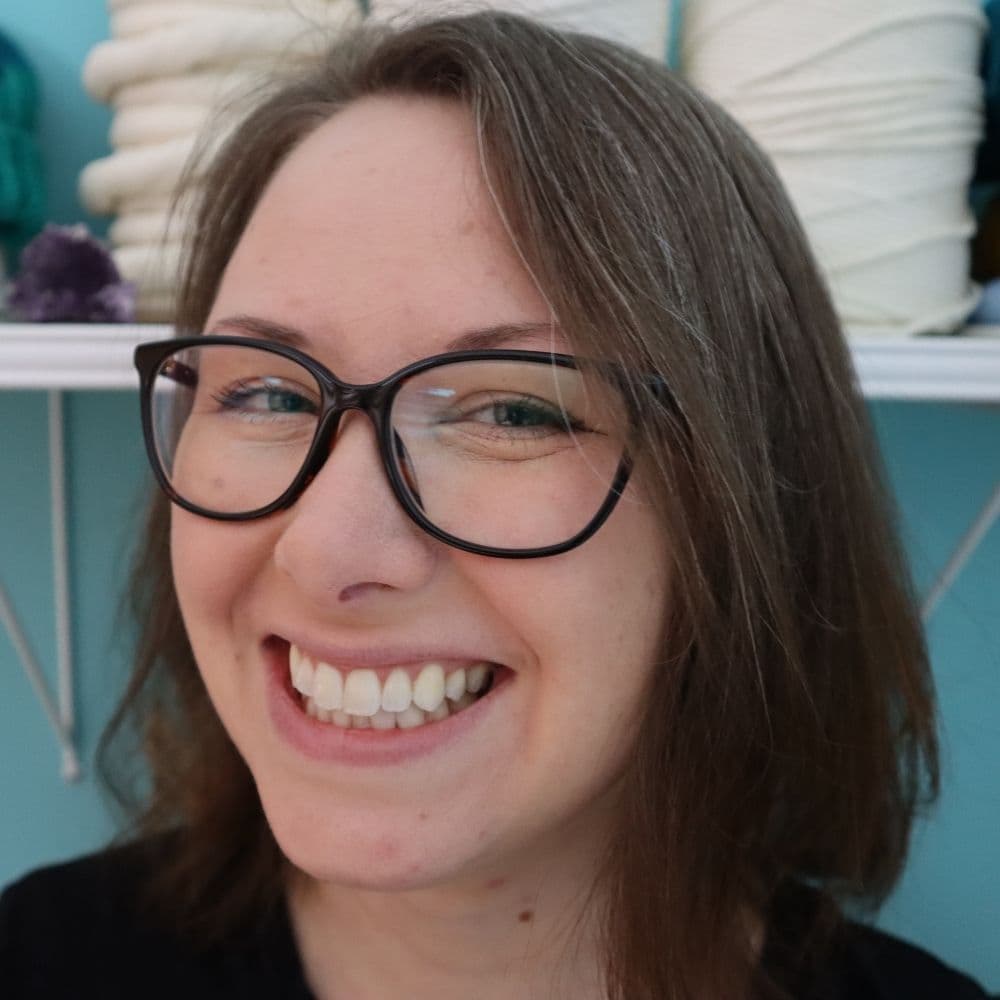 Crystal Martin is the crafty lady behind Marching North. She loves sharing easy to follow tutorials and patterns for macrame, crochet, punch needle, and pretty much anything else involving yarn or textiles.
Her work has been featured on Creative Fabrica, Craft Gossip, Ravelry, as well as her own site and YouTube channels.