Punch needle is super popular right now and it's easy to see why!
If you love making things out of yarn but never have time to crochet or knit, punch needle might just be your perfect hobby. You can make stunning punch needle decor in a short amount of time and it's super easy once you get the hang of it.
I'm a yarn hoarder and I love to crochet, but as a stay at home mom with three kids finding time to work on crochet projects can be impossible! Punch needle gives me the satisfaction of creating beautiful embroidery in a fraction of the time. Love!
If you have a huge yarn stash and a small amount of spare time, punch needle may be your new favorite hobby!
Looking for some inspiration? Check out these awesome DIY punch needle decor projects.
If you're new to punch needle or if you've been punching for a while, connecting with other modern punch needle lovers is always a great idea!
Come check out our Facebook group, Modern Punch Needle with Yarn. It's a friendly community where you can ask questions, get inspiration, and share your awesome work with other punch needle lovers! Come join the conversation today!
(This post contains affiliate links. If you click one and make a purchase, I may receive a small commission at no extra cost to you. Read the disclaimer here. Thank you for your support!)
10 Beautiful DIY Punch Needle Wall Decor Ideas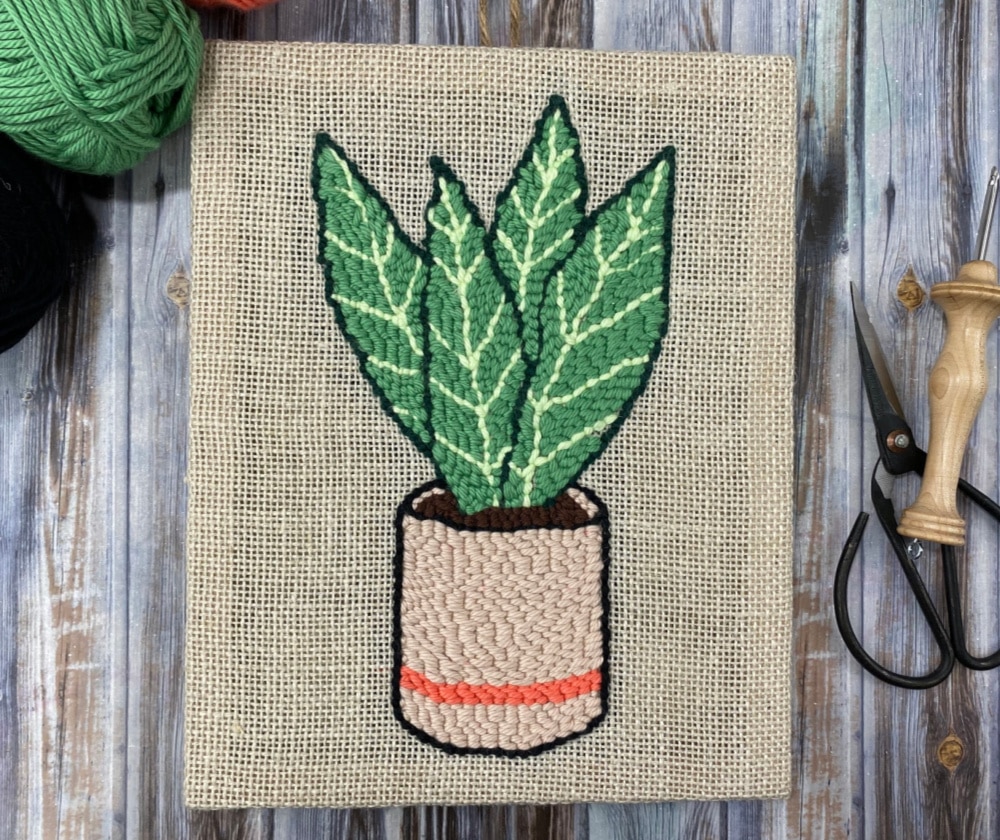 There's something about simple botanical art that I just love.
With this Snake Plant digital punch needle pattern, you can make your own plant decor that doesn't even need to be watered!
(Perfect if you're like me and notorious for killing houseplants…)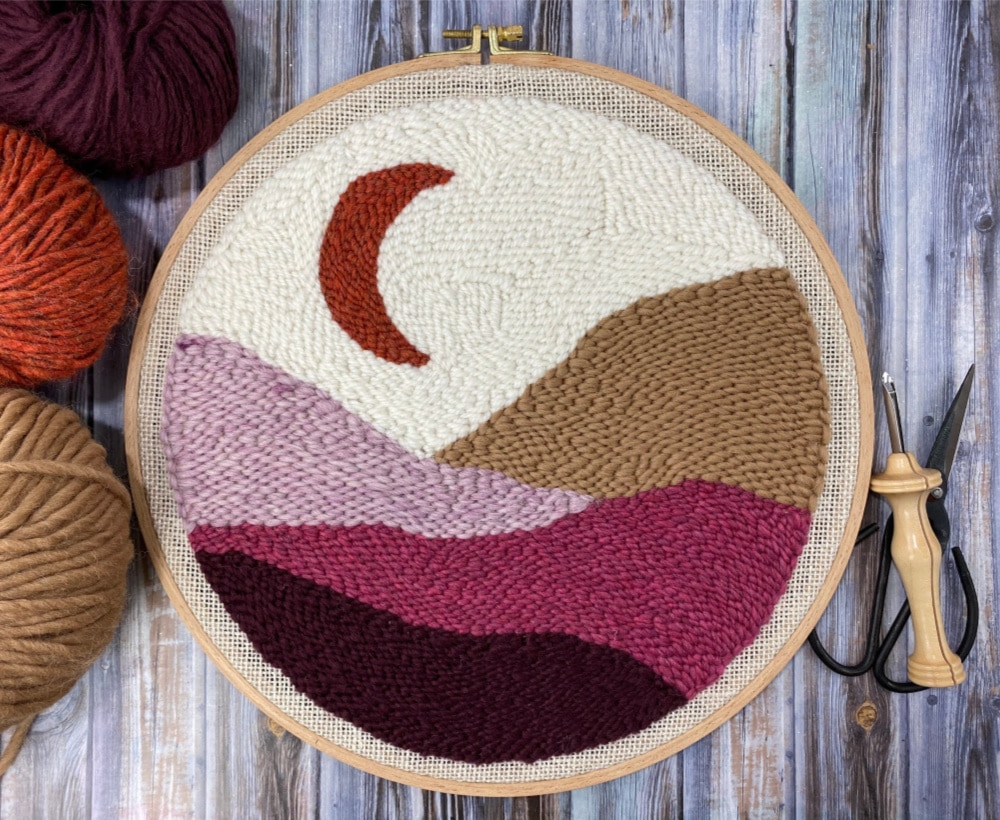 This Moonrise Landscape punch needle pattern is so calm and restful, and don't you just love that color palette?!
If you're looking for a nice relaxing punch needle project, this is the perfect one. It's simple but looks gorgeous once it's finished.
Be sure to check out it's sister pattern, which is up next! They'll look beautiful together on your wall.
Related: 13 Awesome Punch Needle Kits for Beginners!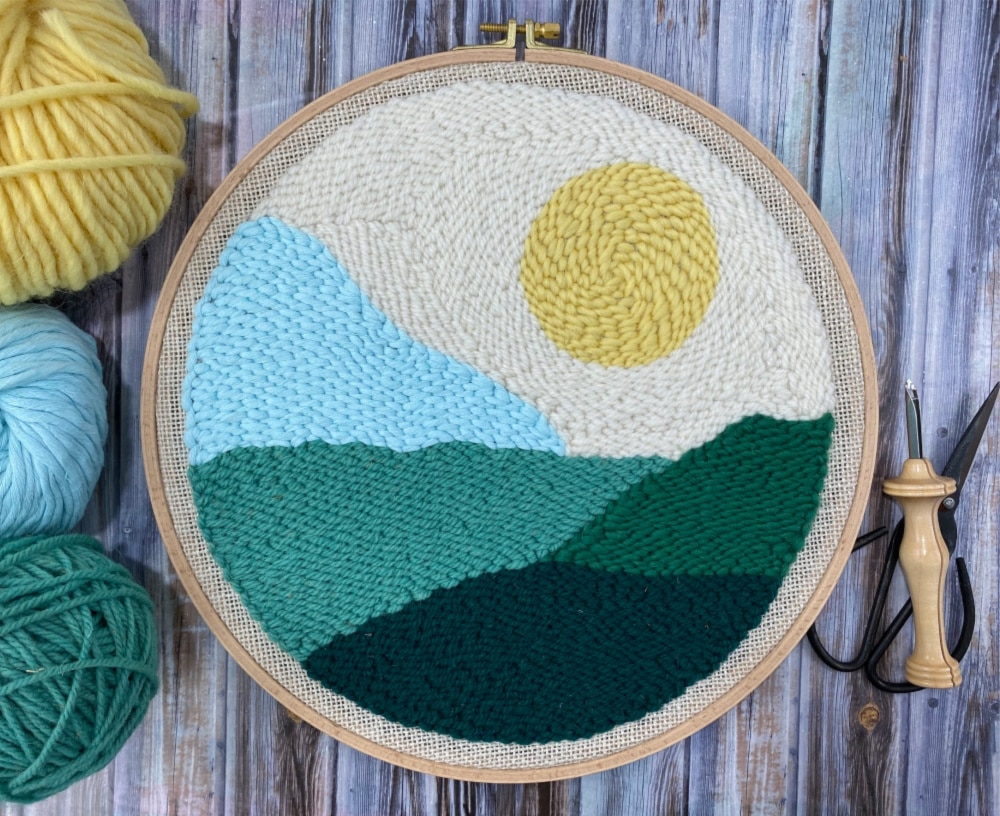 This Sunny Landscape punch needle pattern is the cool-colored daytime complement to the Moonrise Landscape pattern above.
There's something so peaceful and tranquil about the colors and the gentle curves.
This punch needle wall art would be perfect for your bedroom or guest room.
---
New to punch needle? Get started off right with Punch Needle Basics! Click here to find out more…
---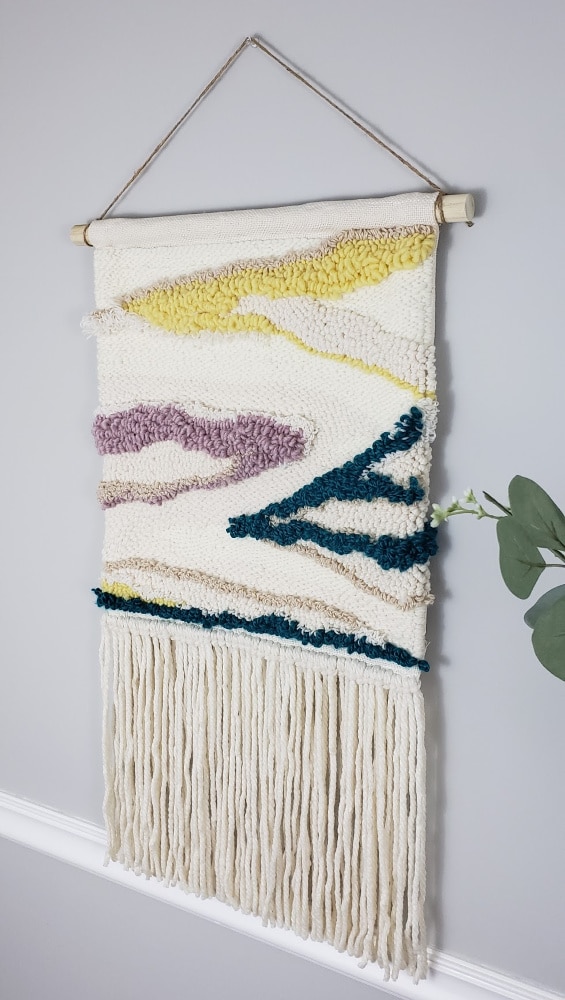 You know all of those gorgeous woven wall hangings that are popping up everywhere? Make a punch needle wall hanging with this step by step tutorial!
I fully intend to make some actual woven wall hangings as well (and I have a big loom on order as we speak), but I figured why not try a punch needle version?
This tutorial includes a two-part video to show you exactly how I did it. Be sure to check it out!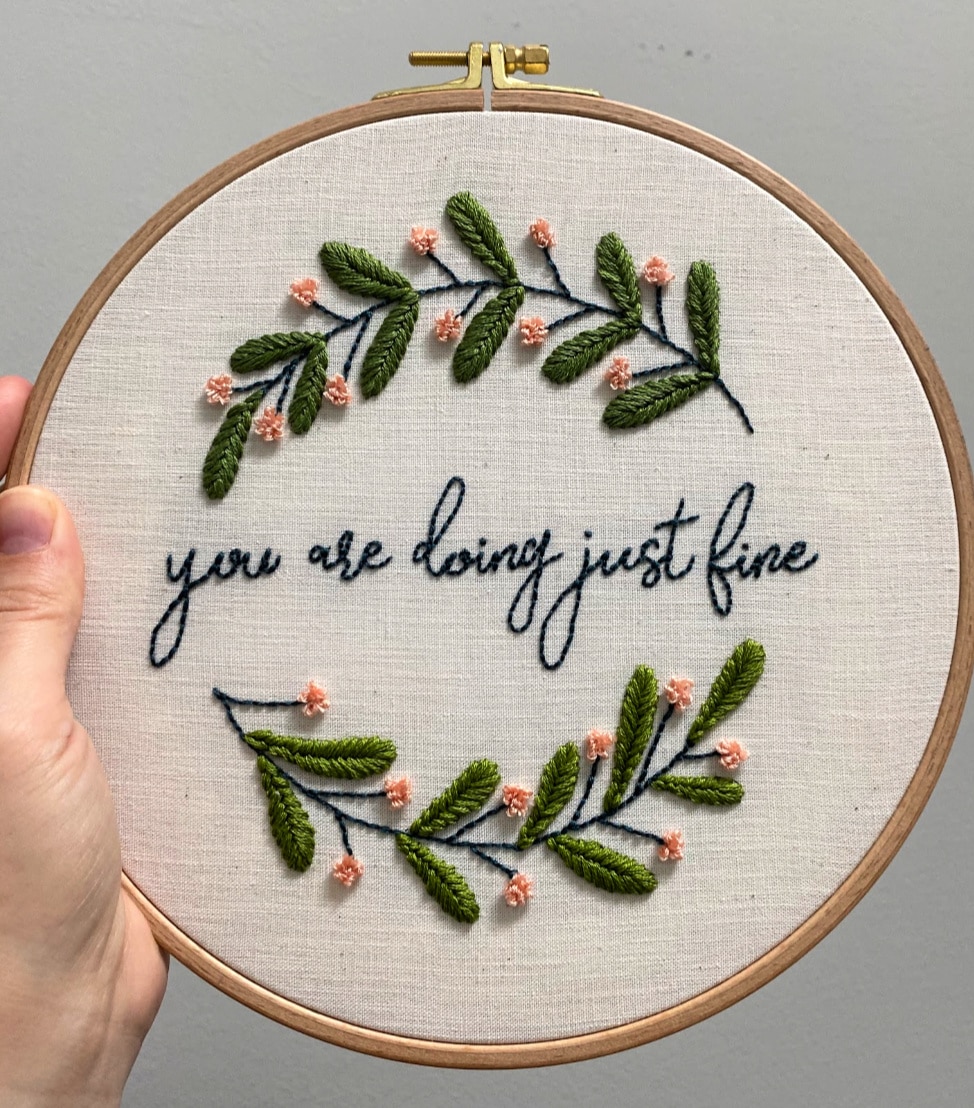 Add some positive affirmations to your punch needle wall decor with this punch needle embroidery pattern.
Sometimes we just need a friendly reminder to keep us on track.
This is a great project for your Ultra Punch needle and DMC embroidery floss!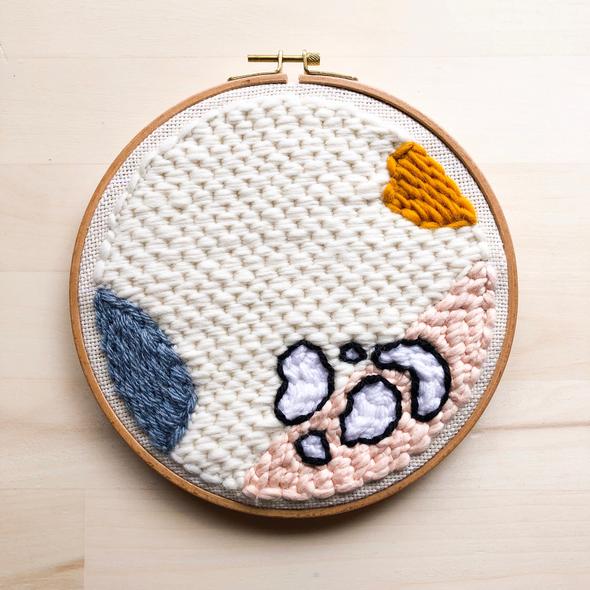 This abstract punch needle pattern is such a fun exercise in texture and color.
Just like the name implies, it almost looks woven!
Its the perfect kind of wall decor pattern that'll look amazing in just about any room of your house.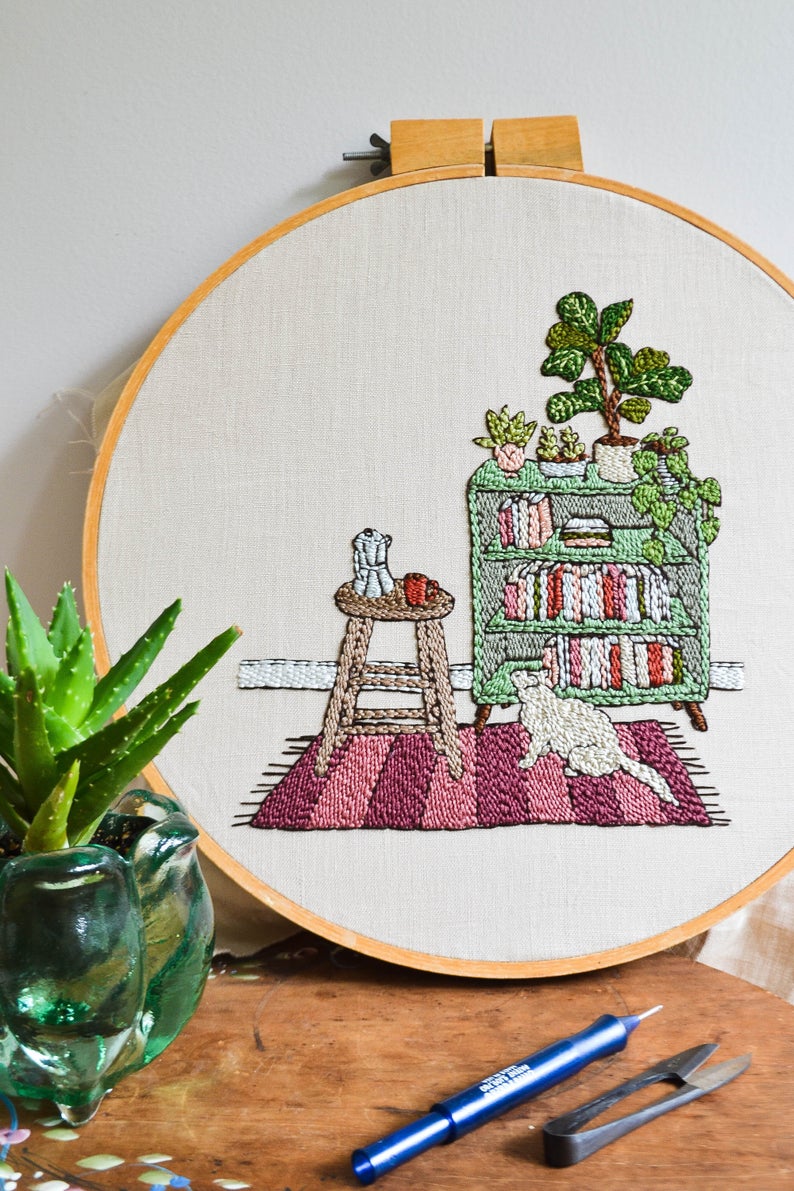 Isn't this the coolest punch needle embroidery scene? You gotta love how intricate and detailed it is.
I just want to crawl in there and curl up with a good book, a cup of coffee, and that fluffy kitty cat!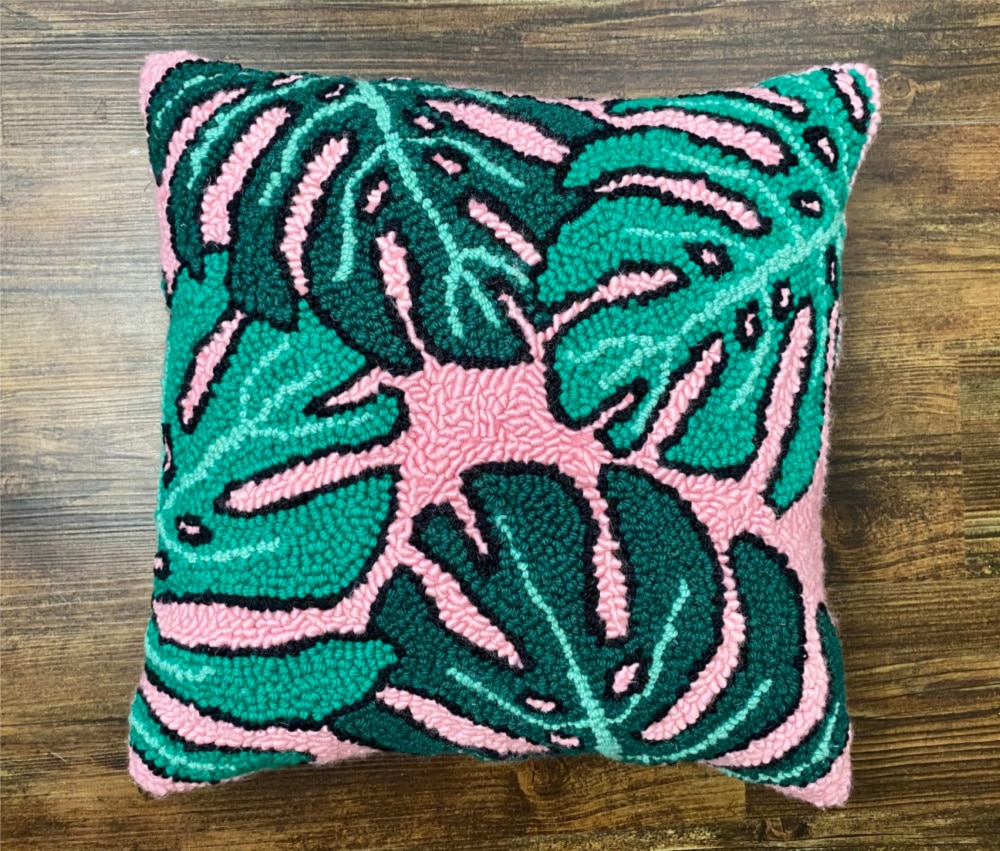 Have you ever made a punch needle pillow? It's surprisingly easy and I'll show you how it's done in this tutorial & video.
Even if you aren't super confident in your sewing skills, you can totally do this. If I can you can, sewing is not my strongest suit.
Plus, you can get the pattern for that fun monstera leaf design here!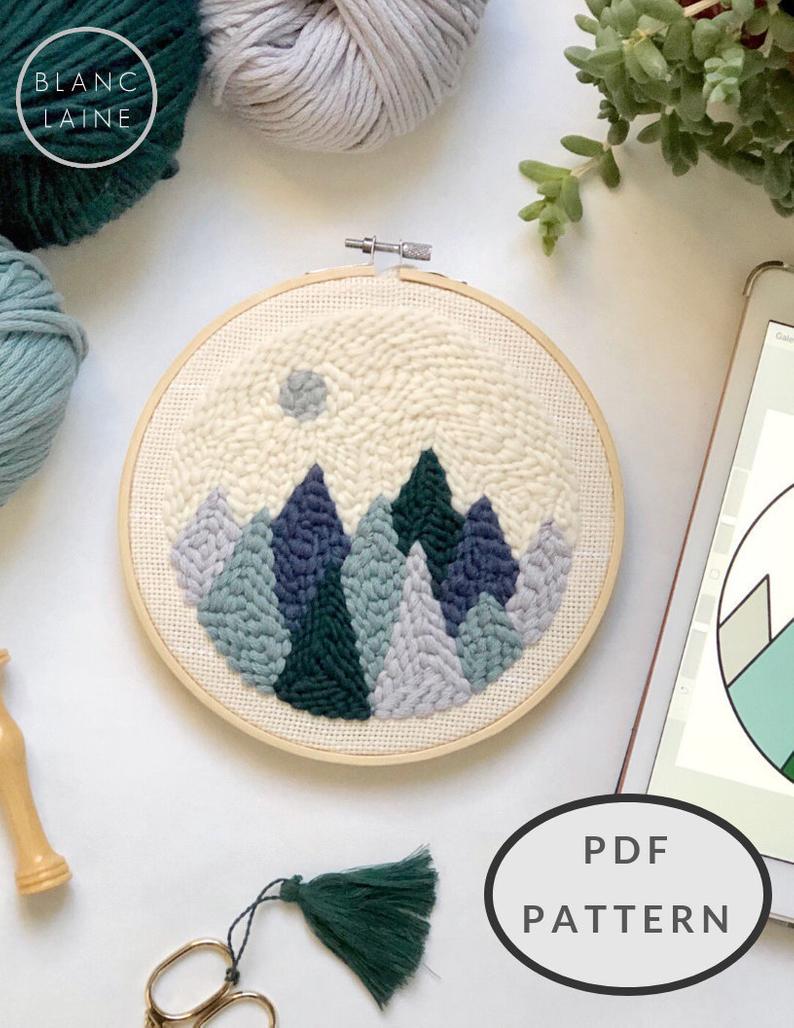 This punch needle pattern is really popular and it's easy to see why!
It's simple enough for a beginner, but still makes a beautiful piece of wall decor and the color palette is to die for.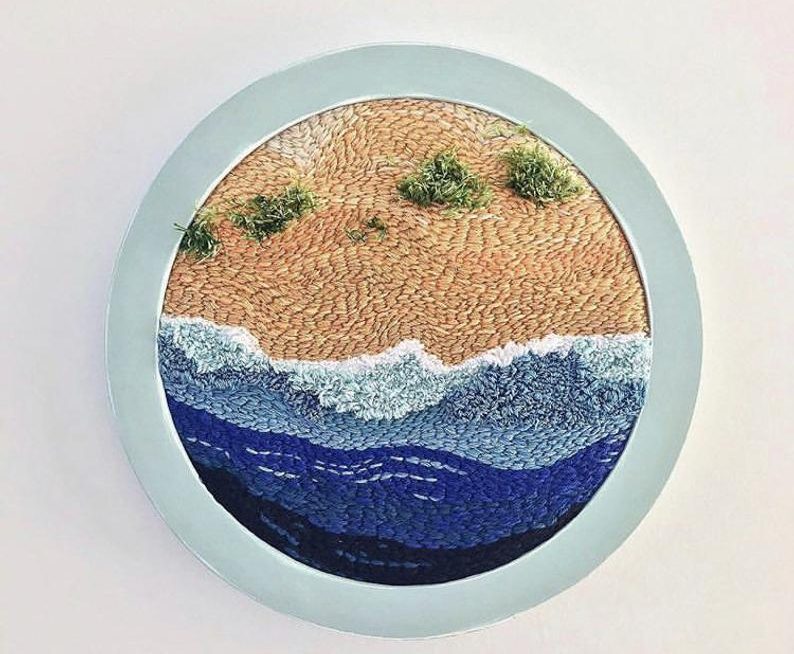 This gorgeous punch needle pattern will transport you right to the beach!
Between the colors, the texture, and the pattern, this is the perfect project to add some coastal awesomeness to your home.
In Summary
I hope you got some inspiration from these DIY punch needle projects and patterns!
Which one is your favorite? Let us know down below!
---
Related Articles
10 Beautiful DIY Punch Needle Decor Ideas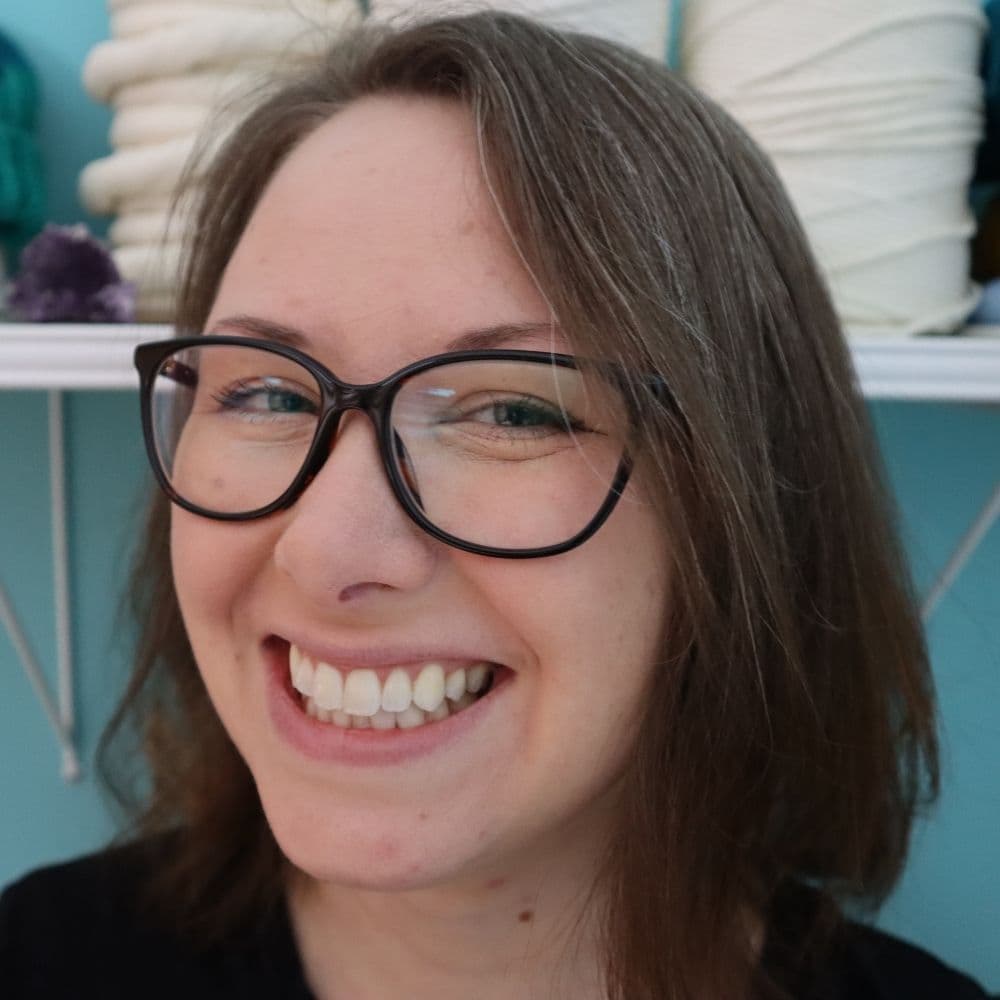 Crystal Martin is the crafty lady behind Marching North. She loves sharing easy to follow tutorials and patterns for macrame, crochet, punch needle, and pretty much anything else involving yarn or textiles.
Her work has been featured on Creative Fabrica, Craft Gossip, Ravelry, as well as her own site and YouTube channels.